Today's slides were all in a group that was labeled "Fantasy Island" (see my
first Fantasy Island
post if you dare), and this was originally going to be a "part 2" post. But upon further research, I believe that today's photos are from Storytown U.S.A., in Queensbury, New York.
I don't know how popular the Swan Boats were, but the photographer sure loved them. They were motorized, not swan-powered, and mighty cute.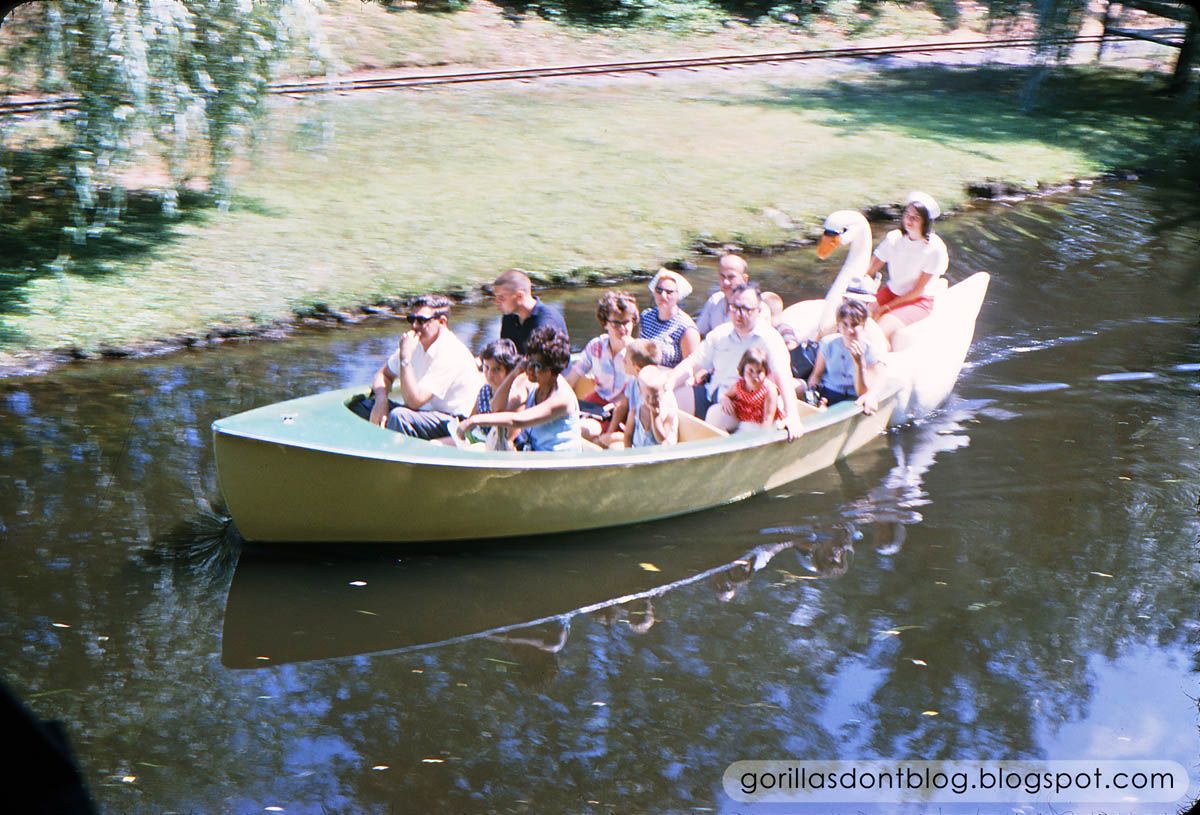 That poor woman, her feet get all pruny from wading into the water every day. From the look of it, an employee needed to guide the returning boats to the loading dock. I'll bet they don't do it that way any more.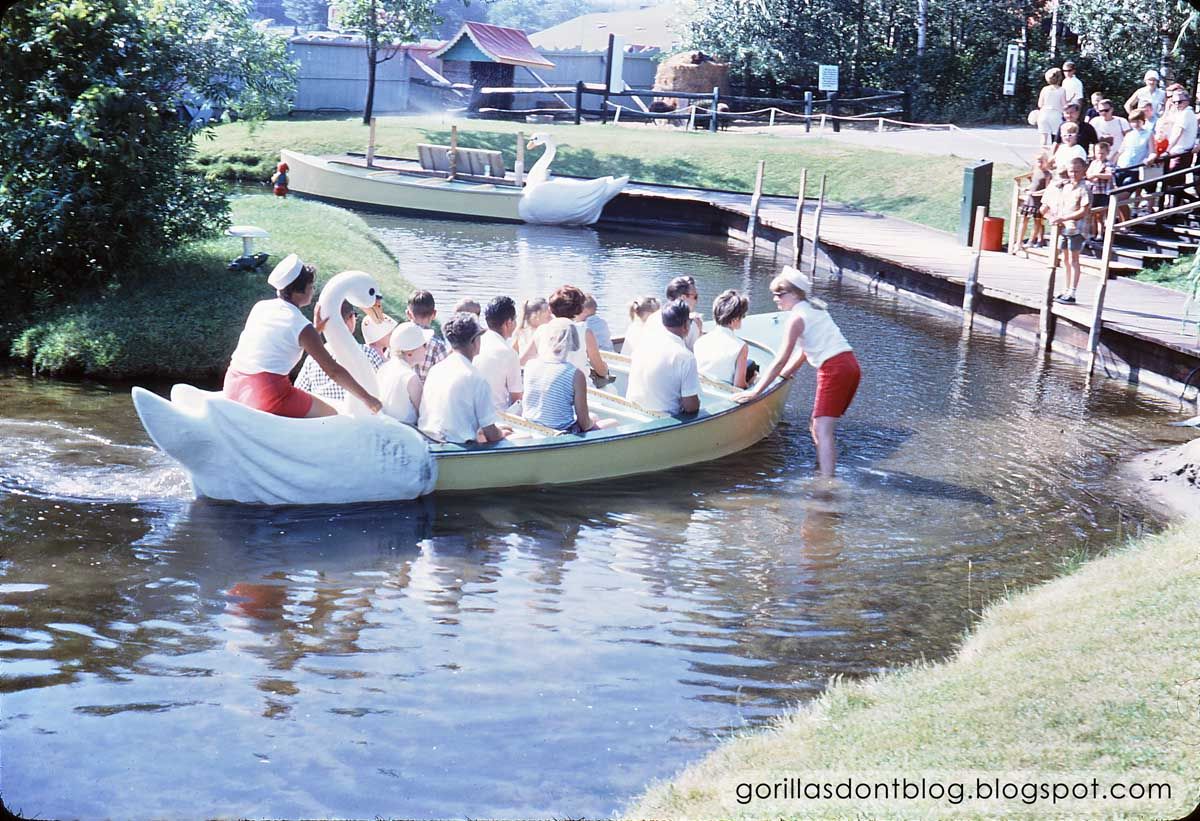 The guests got to see various Mother Goose tableaus throughout Storytown, although I have no clue what which MG story included a little houseboat.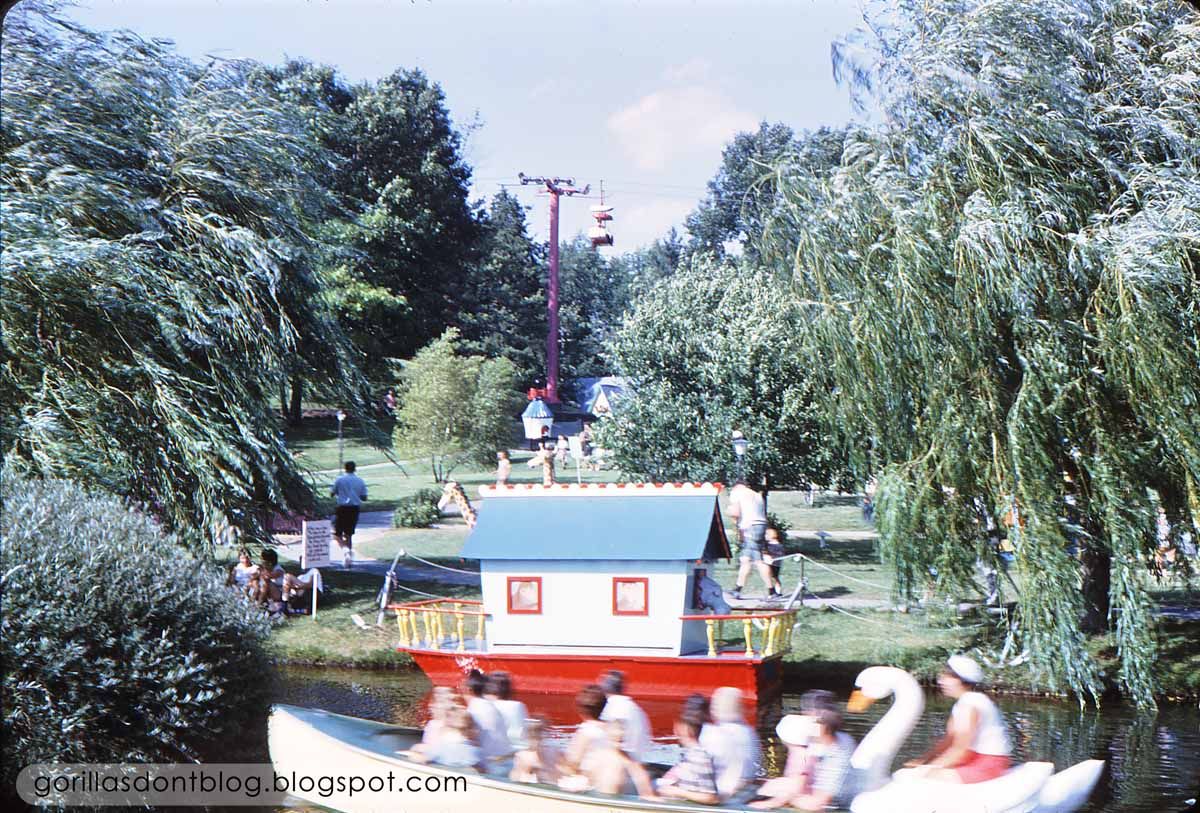 Oh boy, a Sky Ride! I love the "Arabian Nights" station, and the chair-lift style gondolas that let your feet swing free.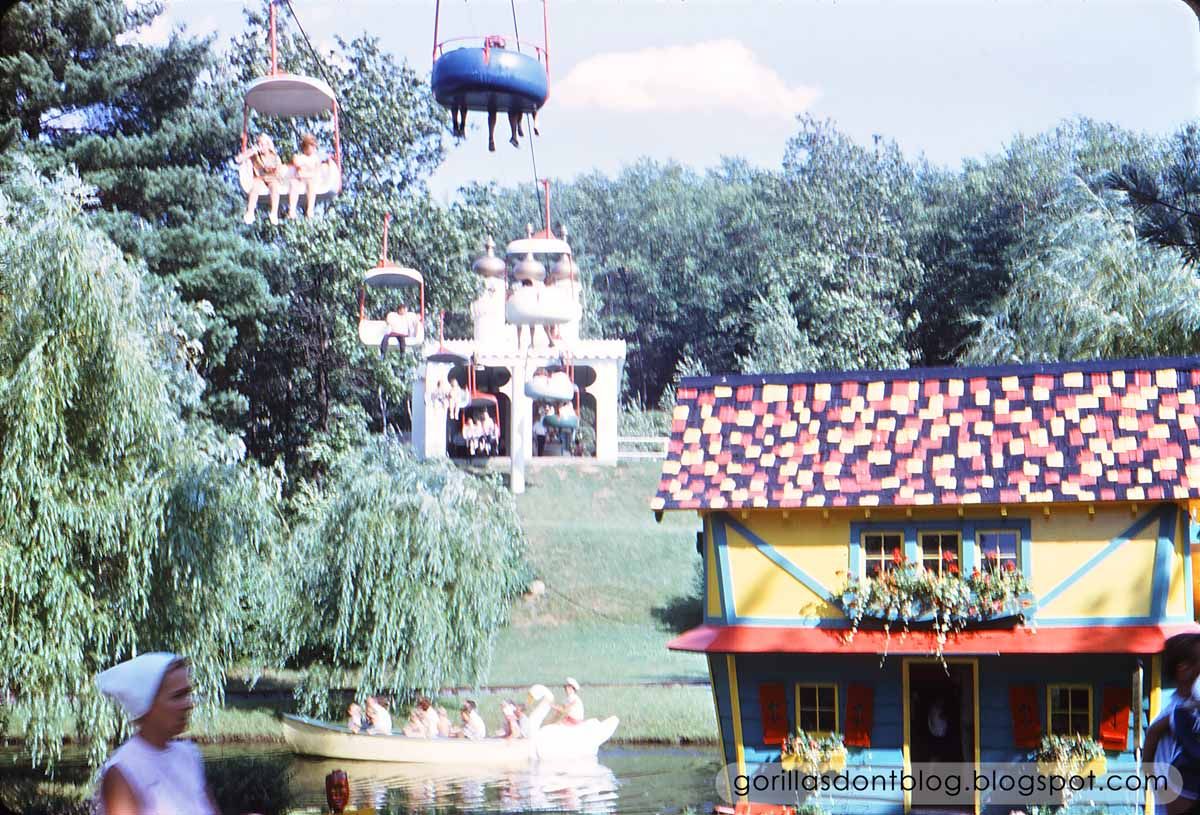 No visit to a storybook world would be complete without a ride in a real pumpkin coach. The driver obviously used to be a mouse until the fairy godmother turned him into a human. A beautiful princess in a pink floofy dress helps out, because that's how princesses roll.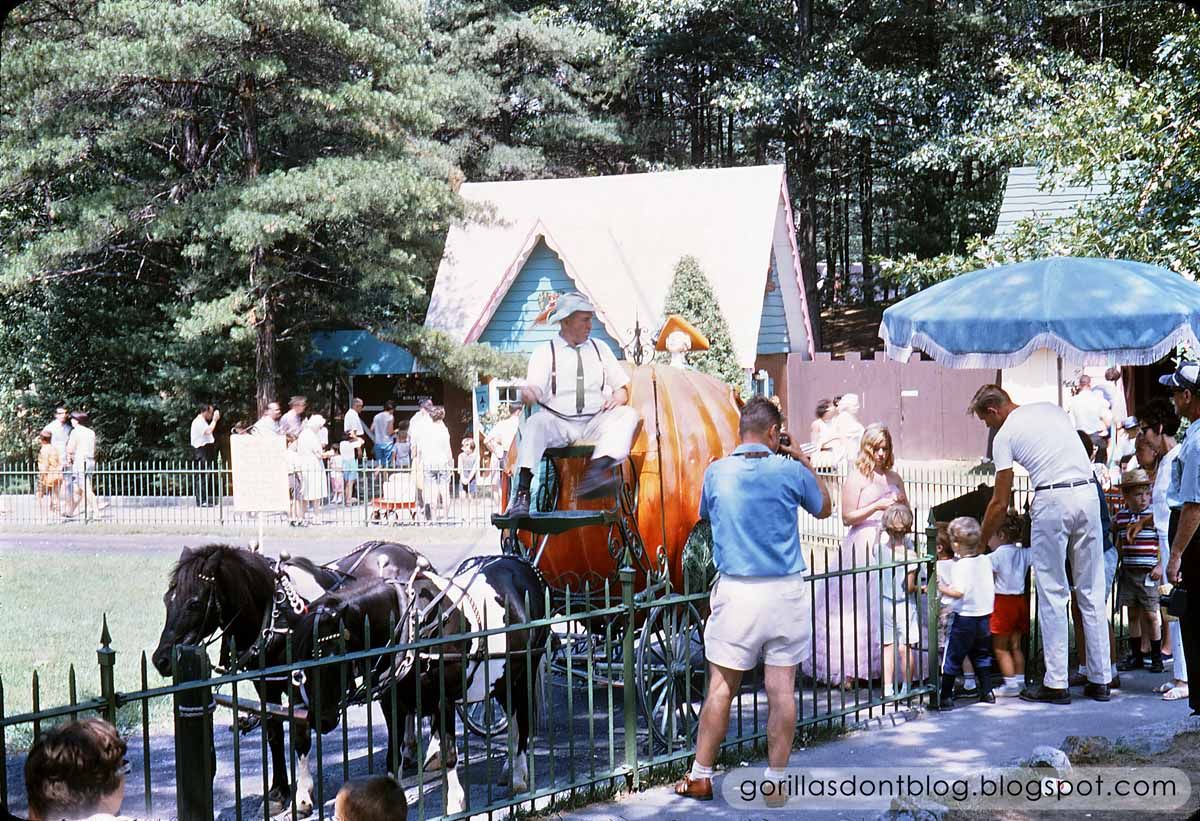 Storytown U.S.A. changed its name to The Great Escape in 1983, and is now owned by Six Flags. Not surprisingly, The Great Escape has more thrill rides, as well as a water park.