It's no secret that I love old cars, in spite of my complete ignorance of the myriad of makes and models. I did more than the usual amount of research on these (don't expect me to make a habit of this), but if I have made any mistakes, please chime in!
Check out this great picture of a woman showing off her fabulous 1957 Pontiac Star Chief while parked on the white sands of Miami Beach (the photo is dated 1962). '57 was the last year that the Star Chief was produced, and it was considered the company's prestige model. What a beauty!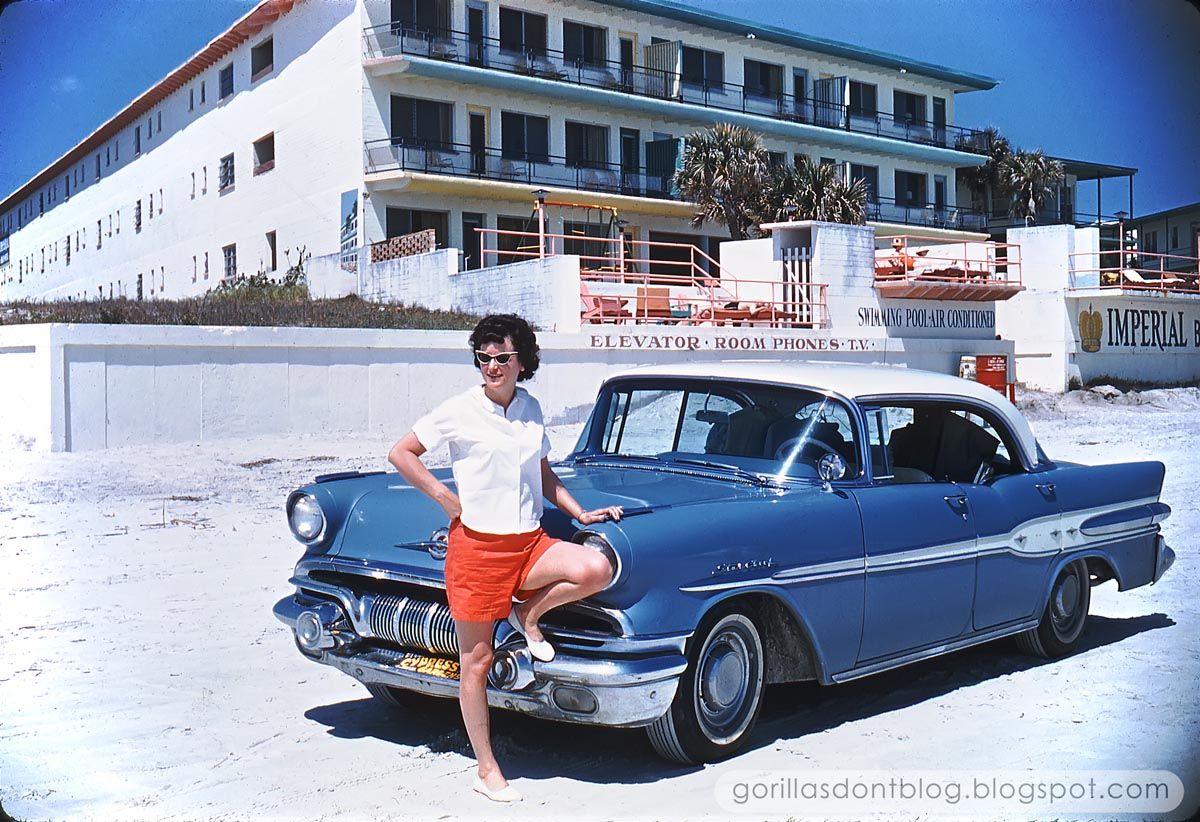 I love this photo, even though I have essentially no information about it. I suspect that it was taken in the mid-1940's - and I believe that the automobile in question is a Willys Wagon. Those debuted in 1946, and were the first all steel station wagons, though as you can see, they were painted to simulate the popular "woodie" look.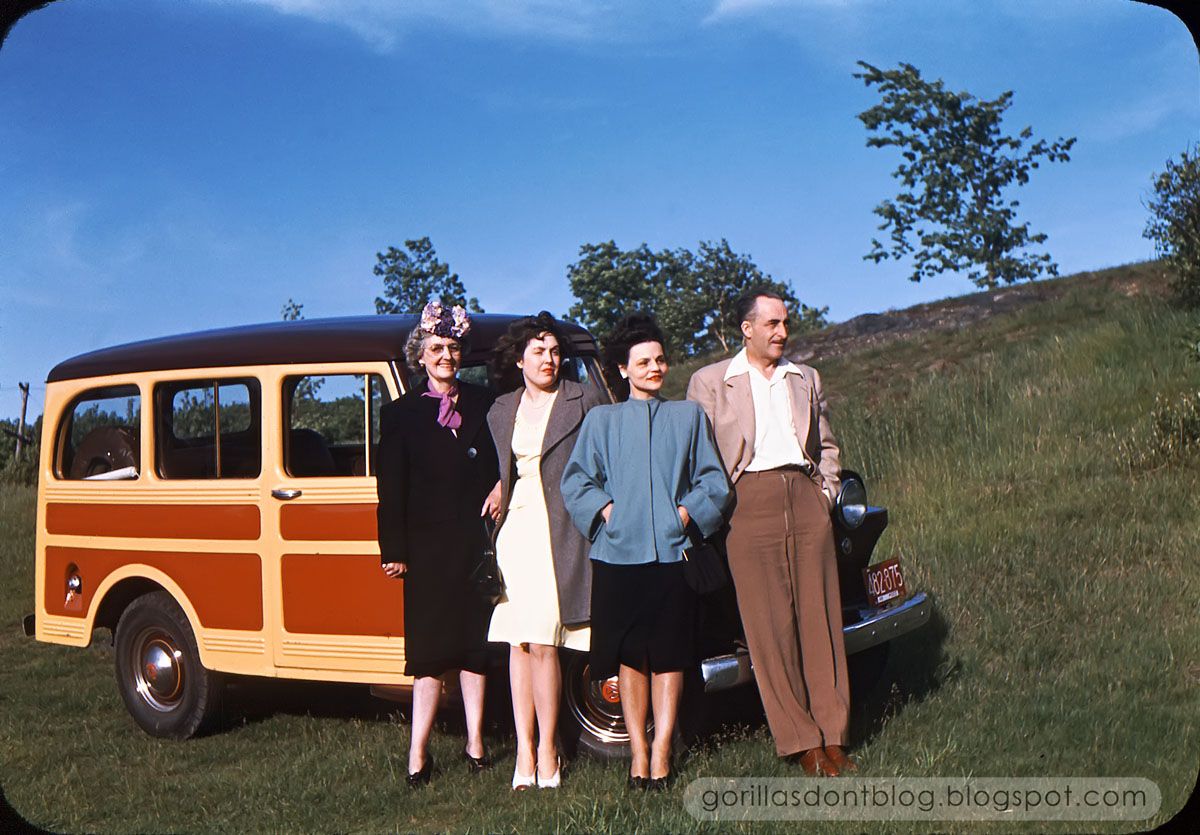 In spite of the blurriness of this one, I decided to include it anyway. It is undated, but was labeled, "The Olds", and I'll bet several of you out there in Gorillaland know more about it. I sure wish I knew what city this is! Let's go get lunch at the Courtesy Sandwich Shop; I'll have tofu on gluten-free bread with soy mayo.