How did 1982 get to be 31 years ago? It's like some kind of crazy conspiracy. Anyway, I have a small group of slides from the 1980's and today we're going to enjoy three exteriors from the Big Thunder Mountain Railroad.
At this point the attraction was only 3 years old. I really like it, even though it kills me that it replaced "Nature's Wonderland". Strictly from a business viewpoint it was probably the right thing to do, but still....
Our photographer used a rainbow filter occasionally; it's like a storm has passed and now everything's going to be OK. Steam from geothermal vents drifts from that stack, because those miners were all about non-polluting energy sources. That's my story and I'm sticking to it.
Nowadays you can ride 4 different versions of the BTMRR (Anaheim, Orlando, Tokyo, Paris), but in 1982 there was only one. The fantastic landscape of natural pinnacles and towers are based on the wind and water-carved "hoodoos" found in Bryce Canyon, Utah.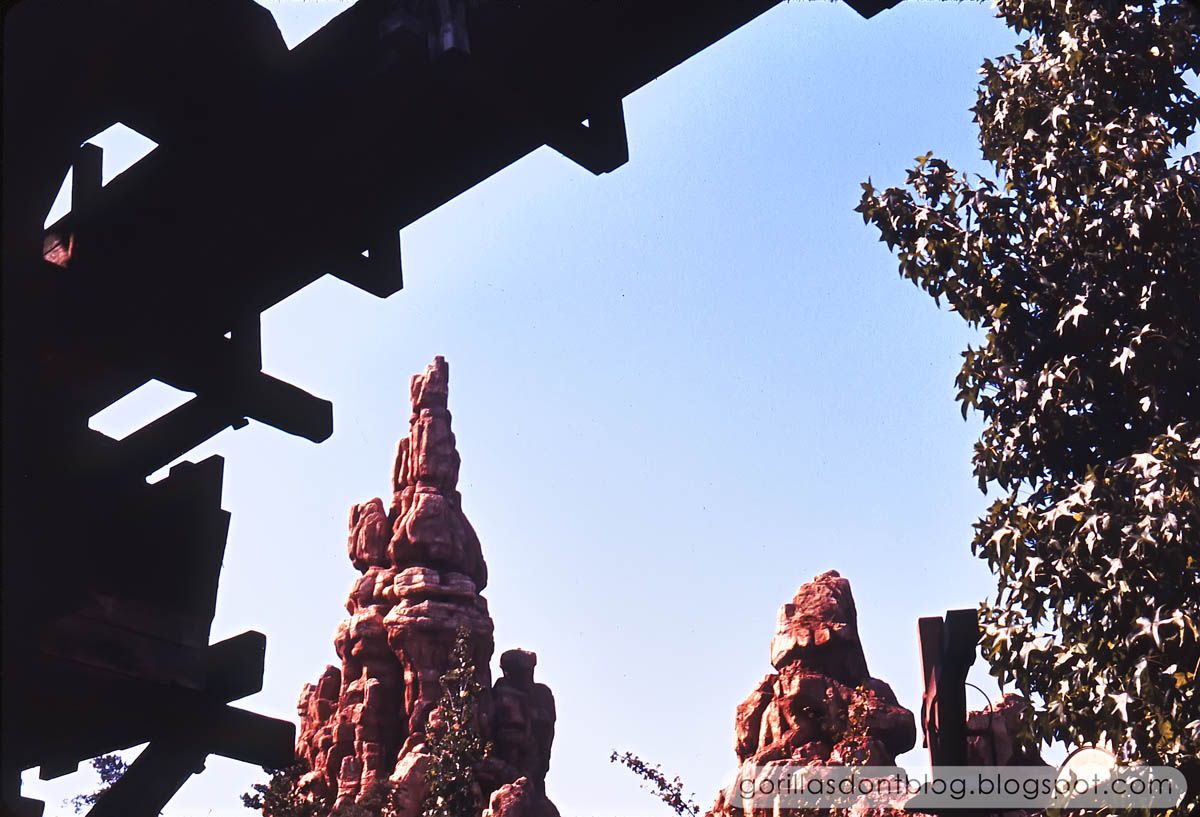 Those miners dug for gold, but purely by happenstance they discovered large deposits of nacho cheese powder, which changed the face of our nation. The heavy powder ran down these wooden sluices, and got caught in the wooden slats, where it was collected, refined, and made into the most delicious chips in the world.