I am down to the last few photos from a lot of 35mm negatives given to me by my friend "Mr. X"; the remaining pix are all similar to images that we've already seen, but I still think they are worth sharing.
How can you not love this great photo of the Bertha Mae (I've always liked that faded turquoise color) as she sails past one of Cascade Peak's waterfalls? Just beautiful. Notice that the windows now have ropes across them to prevent a repeat of
THIS
.
Next we have two racing canoes, a splendid sight. I've always wondered, do the guests really power these things? I would assume that their paddling would be so uncoordinated that the brunt of the work would have to be done by the two cast members. Just think of the muscles they would have after a Summer season of canoeing eight hours a day!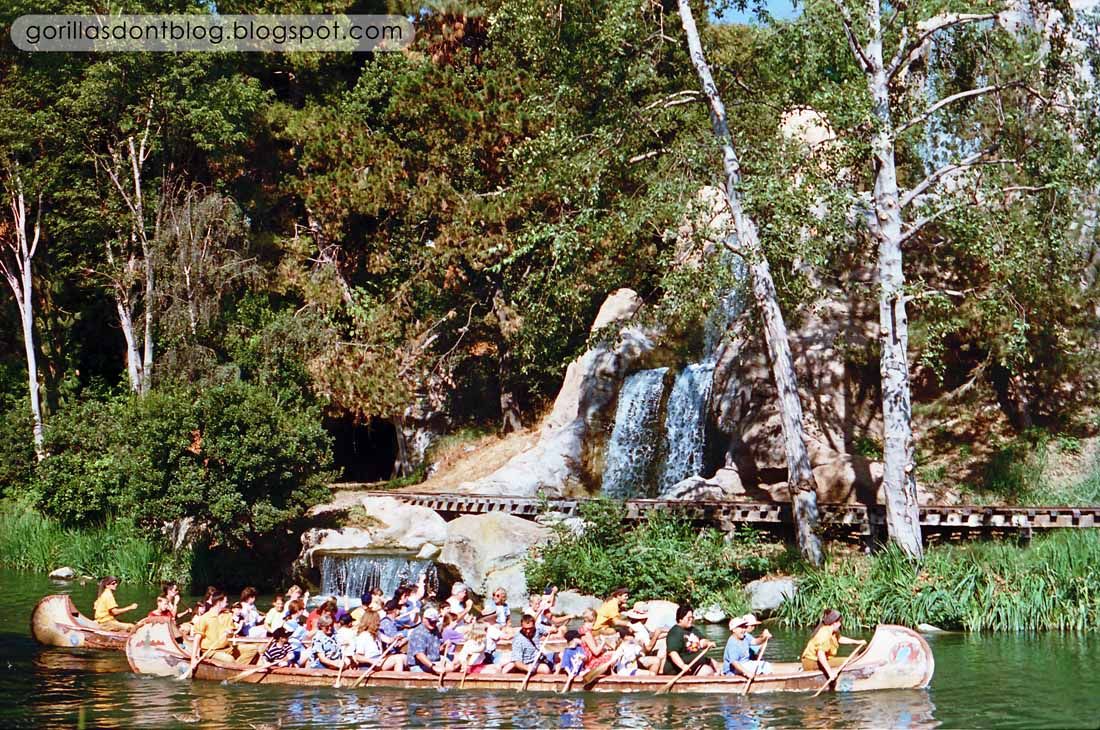 And finally, from a slightly different angle, one more canoe as it passes a different waterfall, as well as the abandoned Mine Train tracks.