Today we're going to check out a few more Autopia images from only 15 years ago. But things have changed a lot in that time!
Oh boy, look at all of those beautiful cars, the "Mark VII" versions that resembled the Corvette Stingray. They were introduced in 1967 and had worked faithfully for over 30 years, quite an achievement after so many less-successful versions. I think (but am not positive) that these photos show the Fantasyland Autopia, and it appears that it was not in operation. Overhead we can see one of the short-lived Rocket Rods passing by on the old Peoplemover track!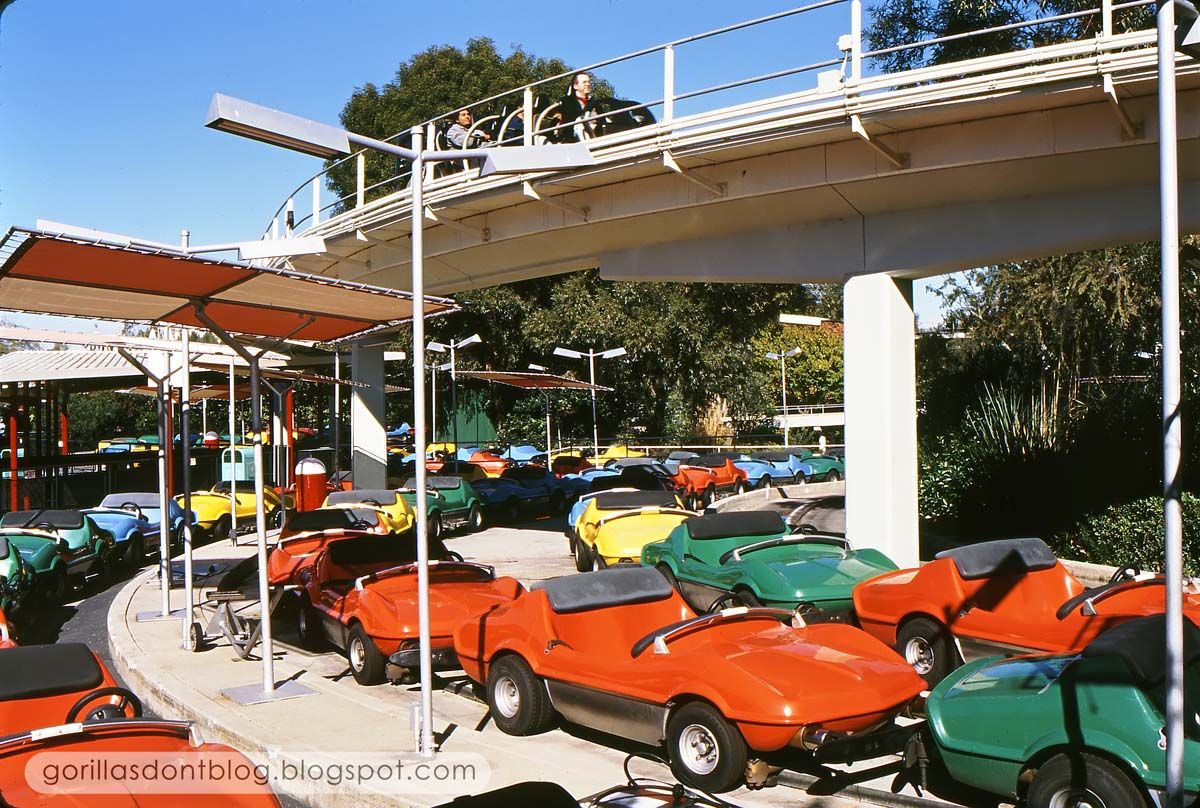 Well, I admit that the photographer ("Mr. X") probably couldn't have shot this angle if the ride was closed, so I don't know what was going on. Unless he hopped the fence, took the photo, and then flew to Paraguay to hide from the Disney police. To the left, the Mark V Monorail makes an appearance - I don't miss this particular design. And hey, another Rocket Rod!