Instead of the usual slides, we'll be looking at a couple vintage snapshots, undated but almost certainly from the later part of the 1960s.
I love this picture of what I believe is the Delta Street Ramblers as they were making their way (rambling) through the riverfront area of New Orleans Square. The guy in front is showing off by only using one hand, but I will only really be impressed if he uses NO hands.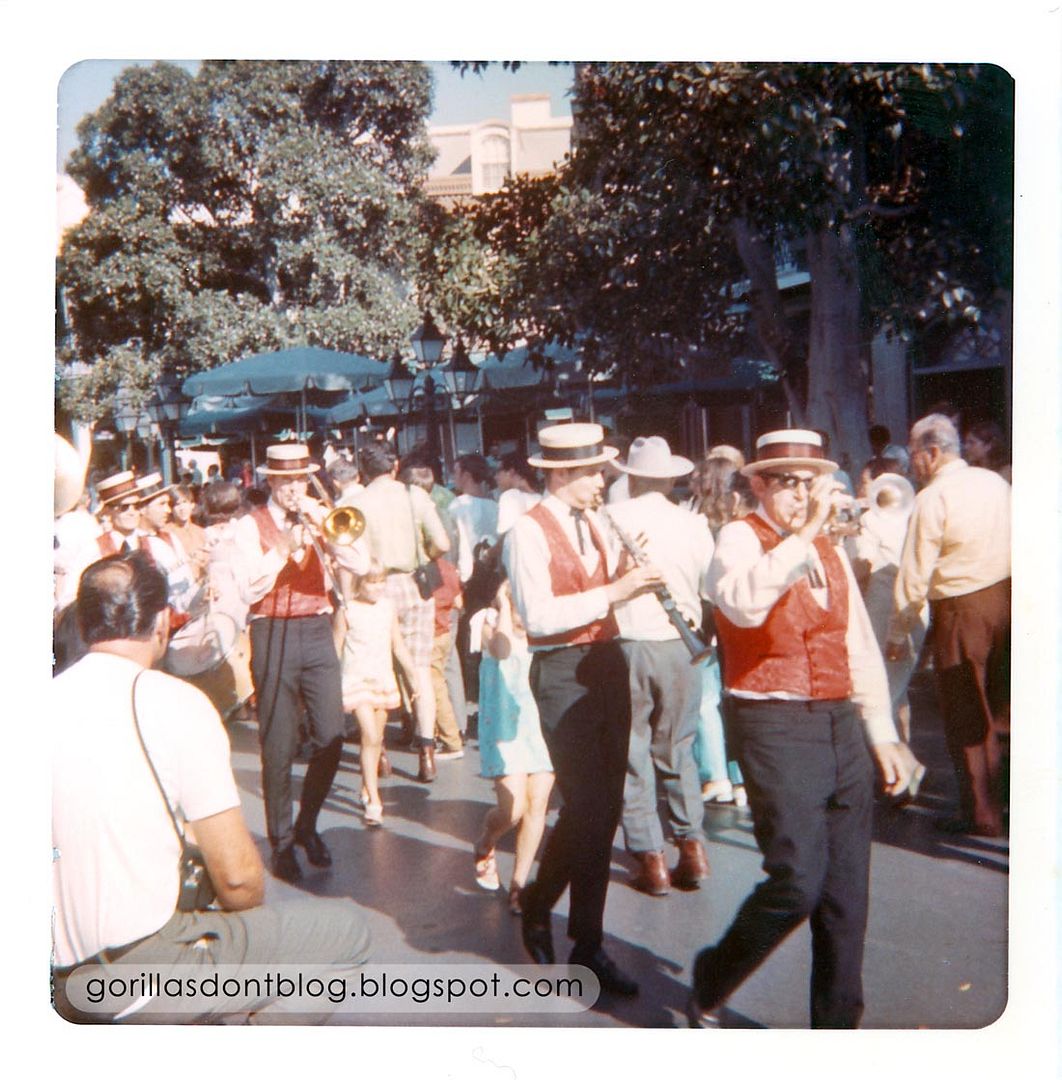 I'm sure Walt must have been very happy with the way his New Orleans turned out... it looks so great! There are details aplenty. In the foreground we have a group of four young ladies in matching paisley tops and blue jackets, for whatever reason. The rest of the street is bustling with activity; you can see the sign for the Blue Bayou restaurant, to our extreme left is a shop, "Pirates..." something. Is that part of the Pirates Arcade? There is a woman at a cash register, and next to her are some striped Disneyland bags, with a design that I am not familiar with. I'm sure that one of those, empty and in good condition, could fetch $20, $30, or more.