I am always happy to see the Viewliner... it's kind of an oddball attraction that isn't exactly futuristic, even though the design is cool - half 50's automobile and half streamlined train.
In this first photo, we just get the tail-end of the blue 'liner as it passed over a bridge that allowed Motor Boats to putt-putt their way around the water; presumably those are MoBo cast members with the striped shirts.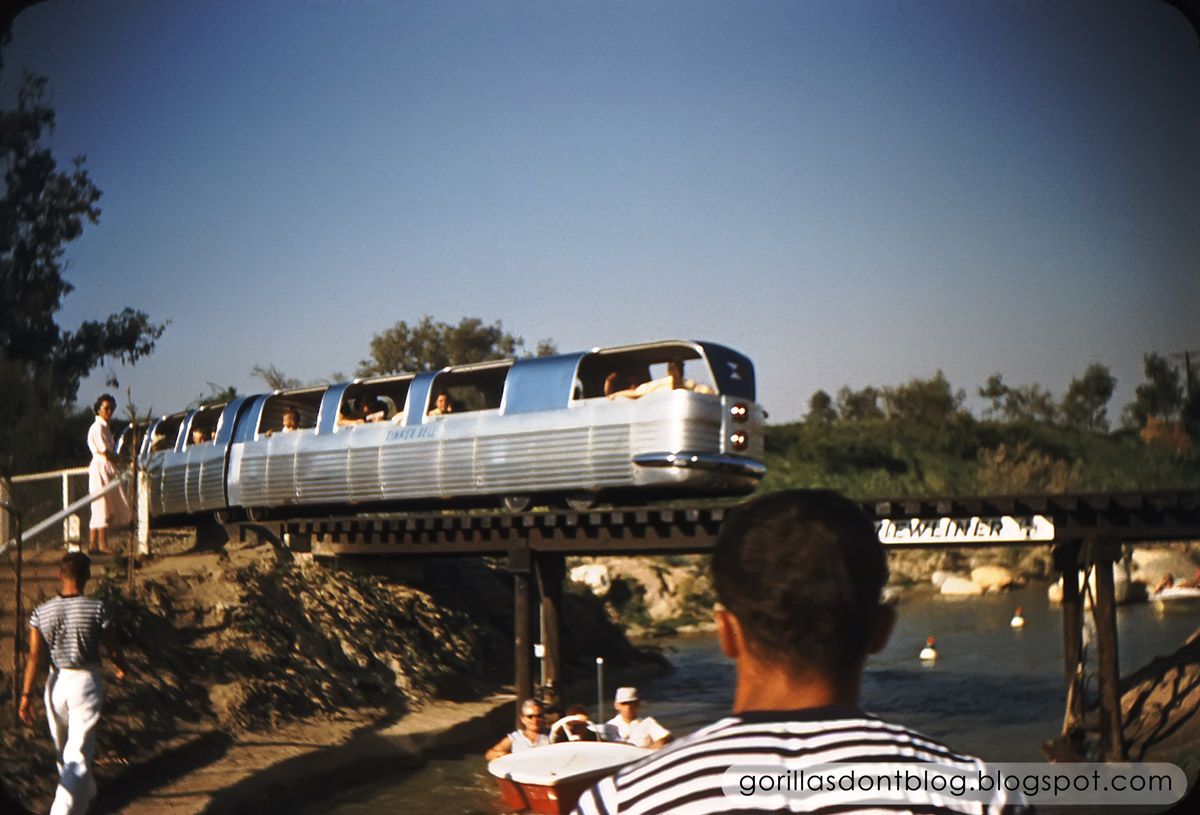 This scene is similar to the first, but with the orange structural steel we can see that it is a different bridge. Of all the things that might be said about the Viewliner, the powers that be decided that its speed was the sexiest. I get why it was replaced, but it is a shame that the trains didn't survive somehow. Walt probably didn't want his unique locomotives operating elsewhere, but they deserved a better fate than the scrap yard.
Notice the motor boats name, "Minnie Mouse"!