Happy 4th of July, 'mericans! Today we're going to walk through Knott's Berry Farm's Ghost Town.
Over on School Road, we are not troubled much by other visitors. Where is everybody? I guess that in those days, October was truly the off-season. As always, the eucalyptus trees add a lovely backdrop. Hey, what's that in the distance?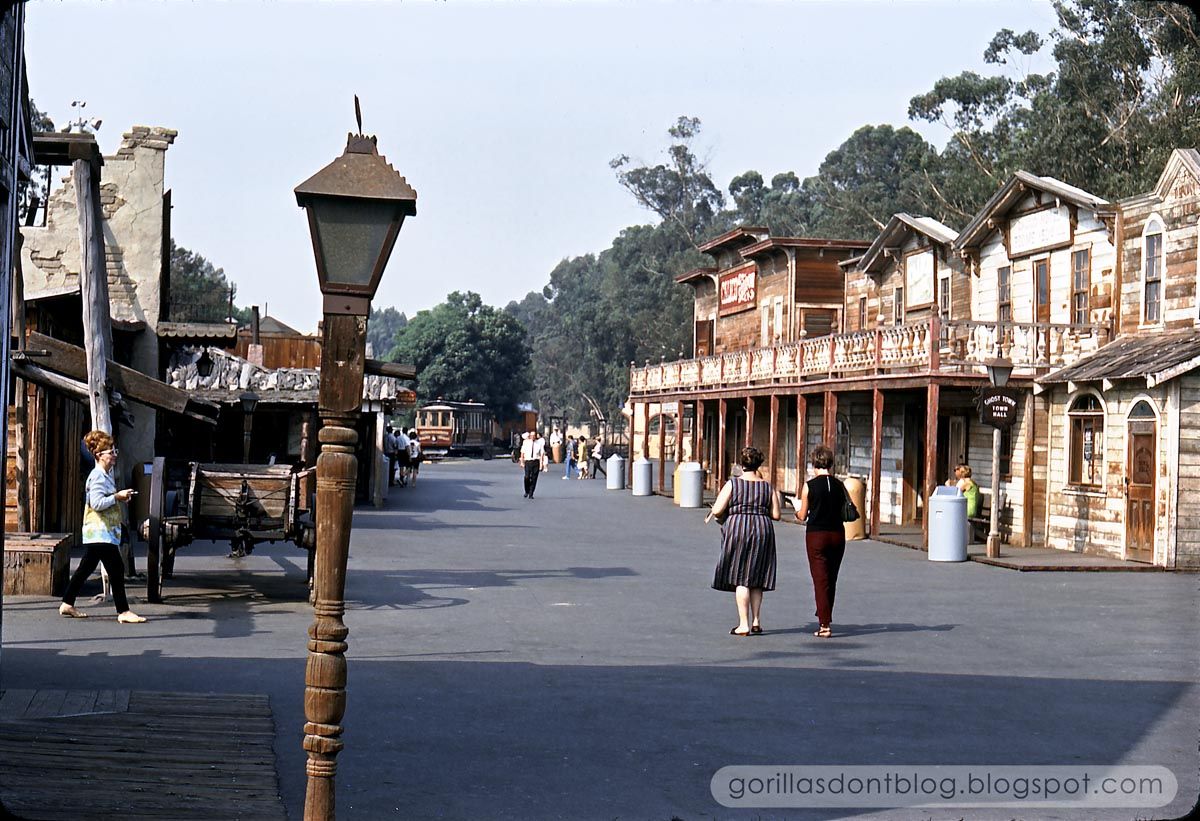 Ordinarily you would probably see one of the big locomotives at the end of the street (and you still can just see one), but the interesting detail is the genuine San Francisco cable car. I had no idea that these went through this part of the park.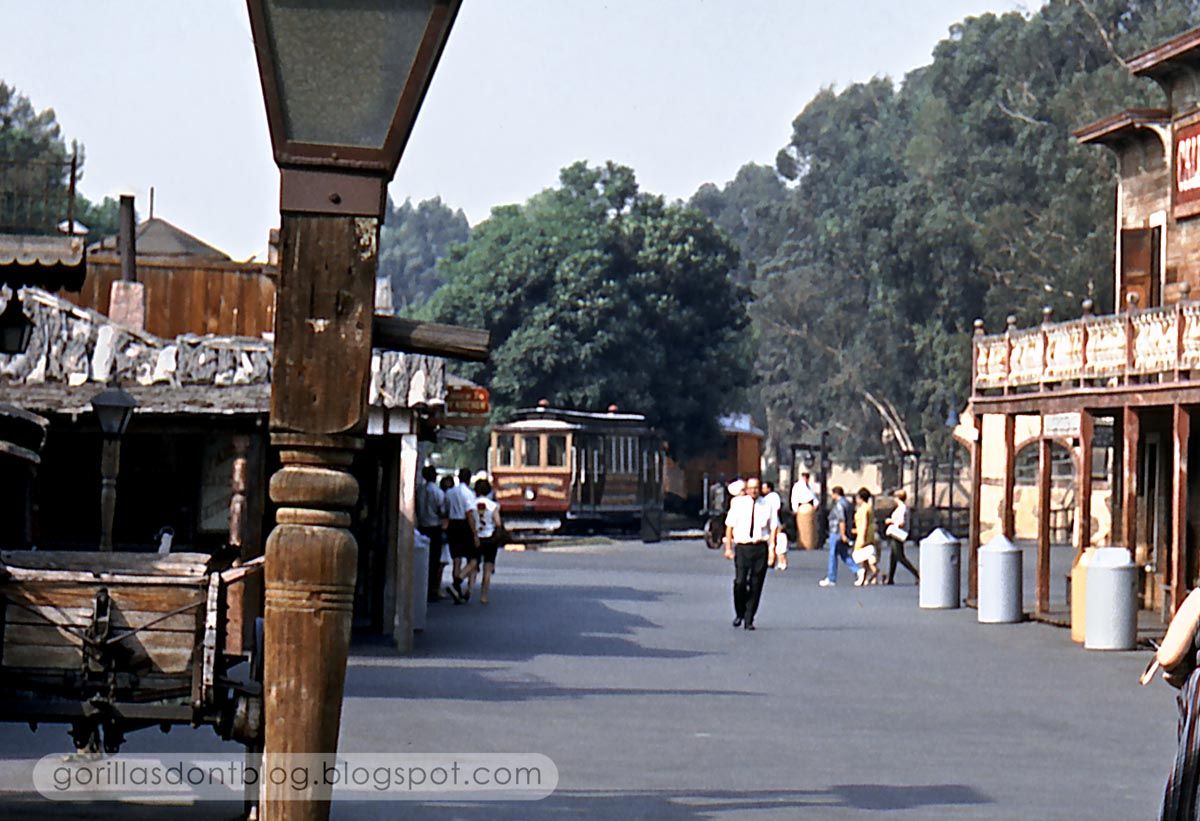 Still on School Road, we are near the Ghost Town Gunshop and the Grist Mill. Somehow these buildings manage to look neat and tidy even in their ghost-towny state.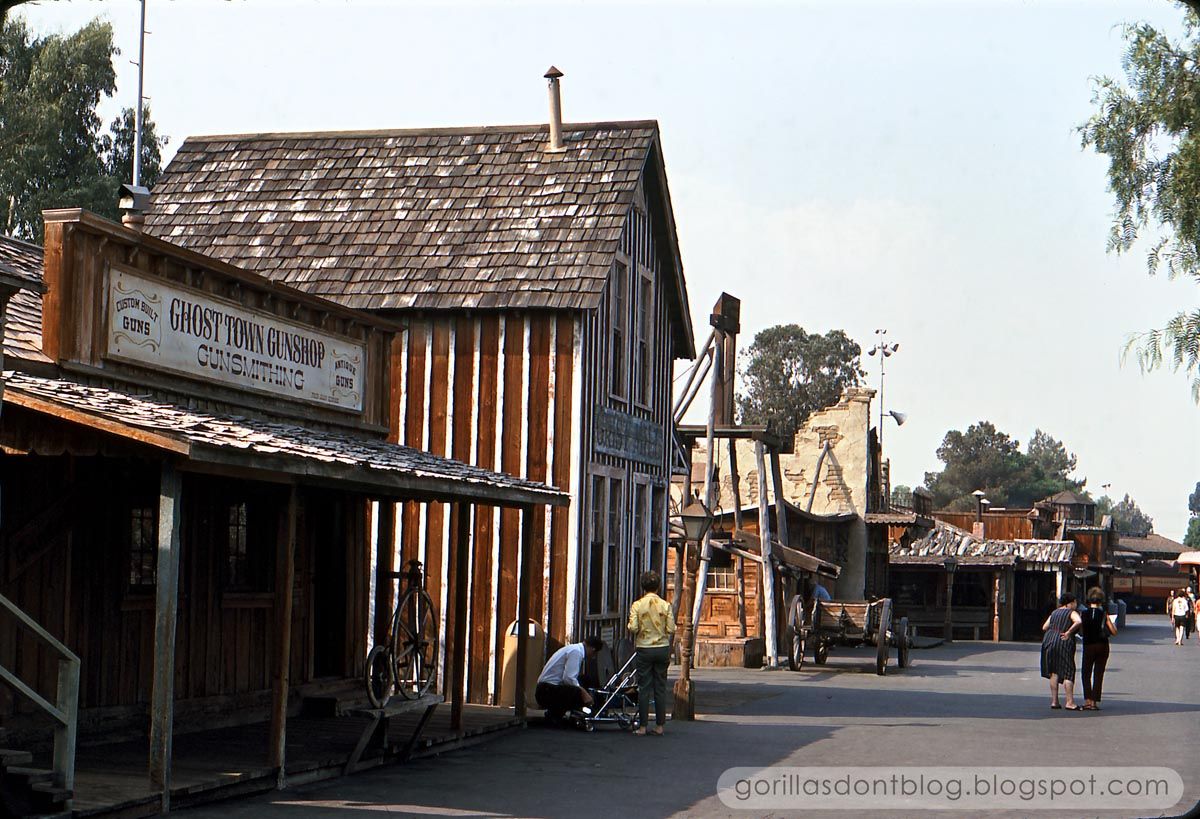 And lastly, a final, somewhat murky scene of a nearly-desreted square near the Blacksmith's shop and the General Merchandise store. I see a sign on the tree to our right, any idea what it says?