Here are two fun photos taken a few years apart over on East Center Street, where portrait artists rendered likenesses in pastels for a unique souvenir.
This first one is from August 1965 and features an elegant young lady doing her darnedest to stay still. It's not easy! The artist is working on a double portrait, and from what I can see, he has captured the woman's likeness pretty well. A partially obscured Main Street cast member (with the long skirt) can be seen just over her shoulder.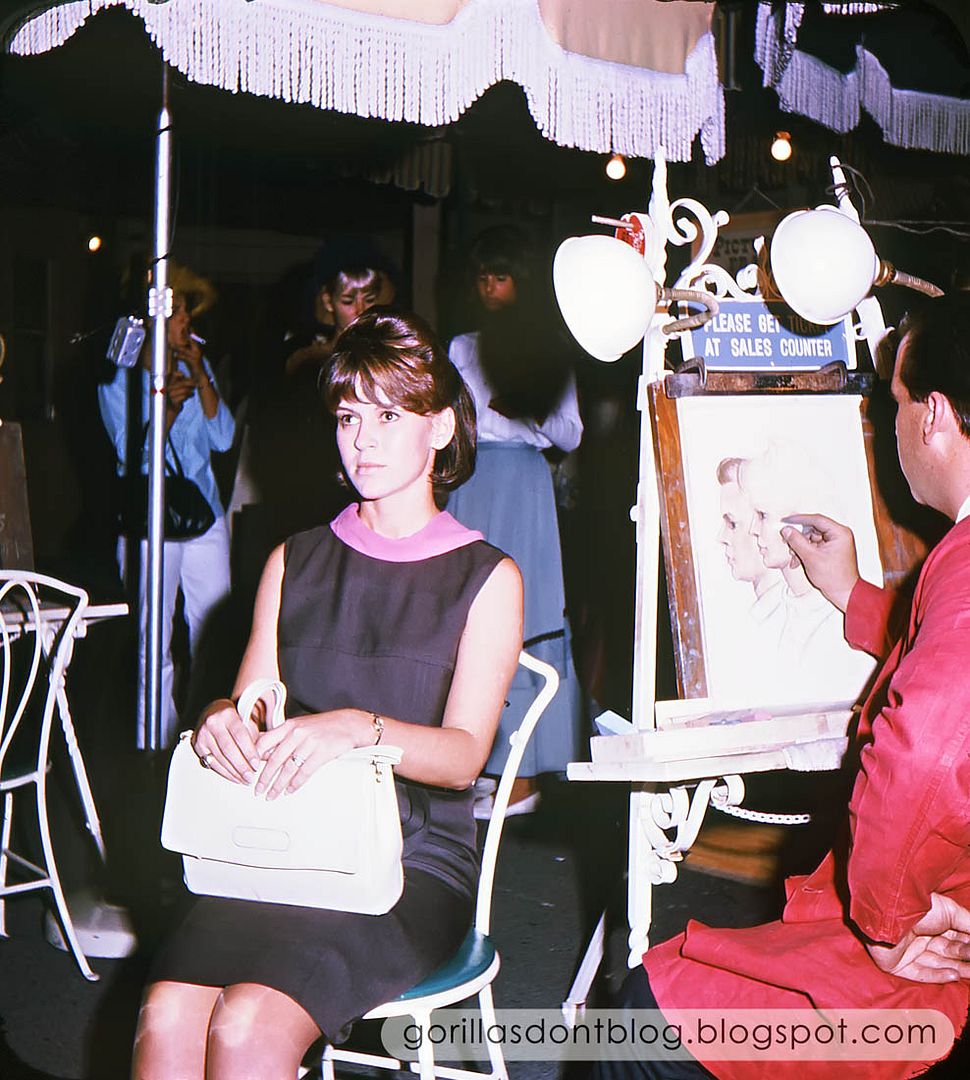 Now we'll jump ahead to July 1968, for a remarkably similar shot. This time the artist's subject is a young lady with a distinctly more "mod" look. She has an umbrella... maybe it was to keep the hot July sun off (a hat would ruin her "That Girl" flip). I wish we could see more of the portrait (another double)!