I want to live in this first photo, featuring a fantabulous view of Tomorrowland! The slides have the specific date of "August 13, 1960" on them... back in February I posted a few other pictures from this lot, and wanted to include the information about that day once more (data provided by
Jason's Disneyland Almanac
):
August 13 was a Saturday; the park was open from 8 a.m. until 1 a.m. The high temperature was a comfy 83˚ Fahrenheit, with a low of 61˚. Attendance was 35,622. It was a "Date Nite", so special 2-admission ticket books were sold to allow couples in after 5 o'clock.
This might be one of my favorite pictures ever, the blue sky, brilliant color, composition, clarity, and the primo view of classic Tomorrowland all combine to make me happy.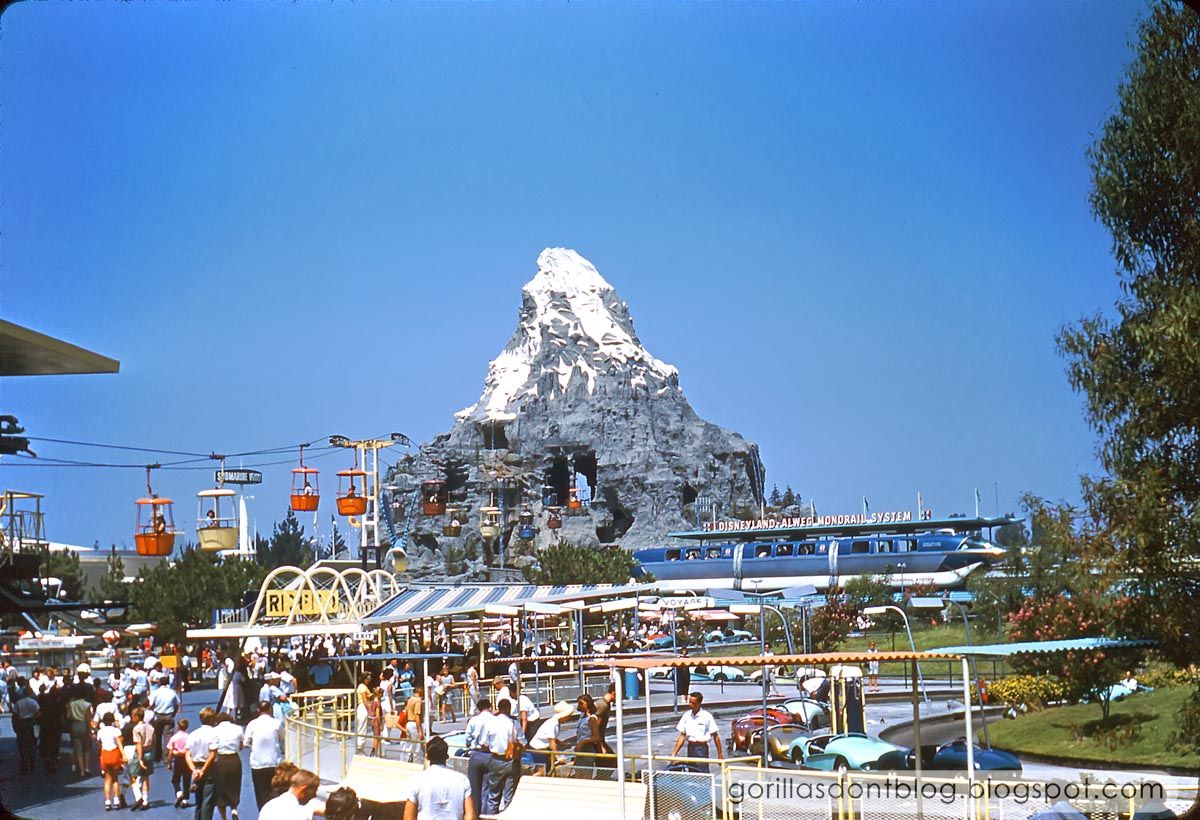 From the same lot comes this unusual angle of the Monorail station. It was a bit dark, but still nice. Anything different is nice! The red Monorail and pair of Skyway buckets are welcome details.