It's always a good time to look at some vintage Instamatic pictures!
I like this unusual angle, from beneath the Monorail track (along with the yellow Mark II Monorail) as it passes next to the Matterhorn. Notice the careful use of plantings to evoke an alpine mood in distinctly non-alpine Anaheim.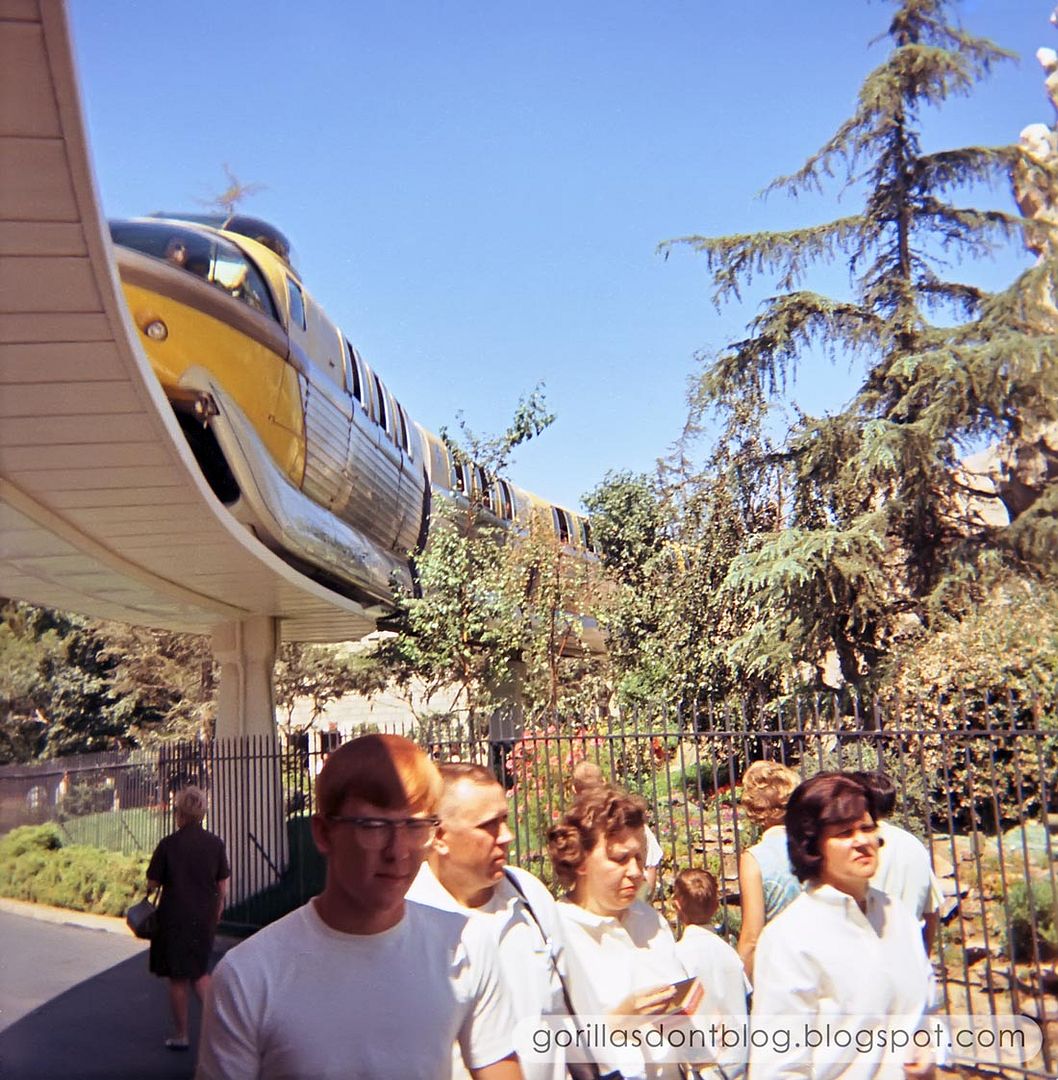 A peaceful-looking Town Square....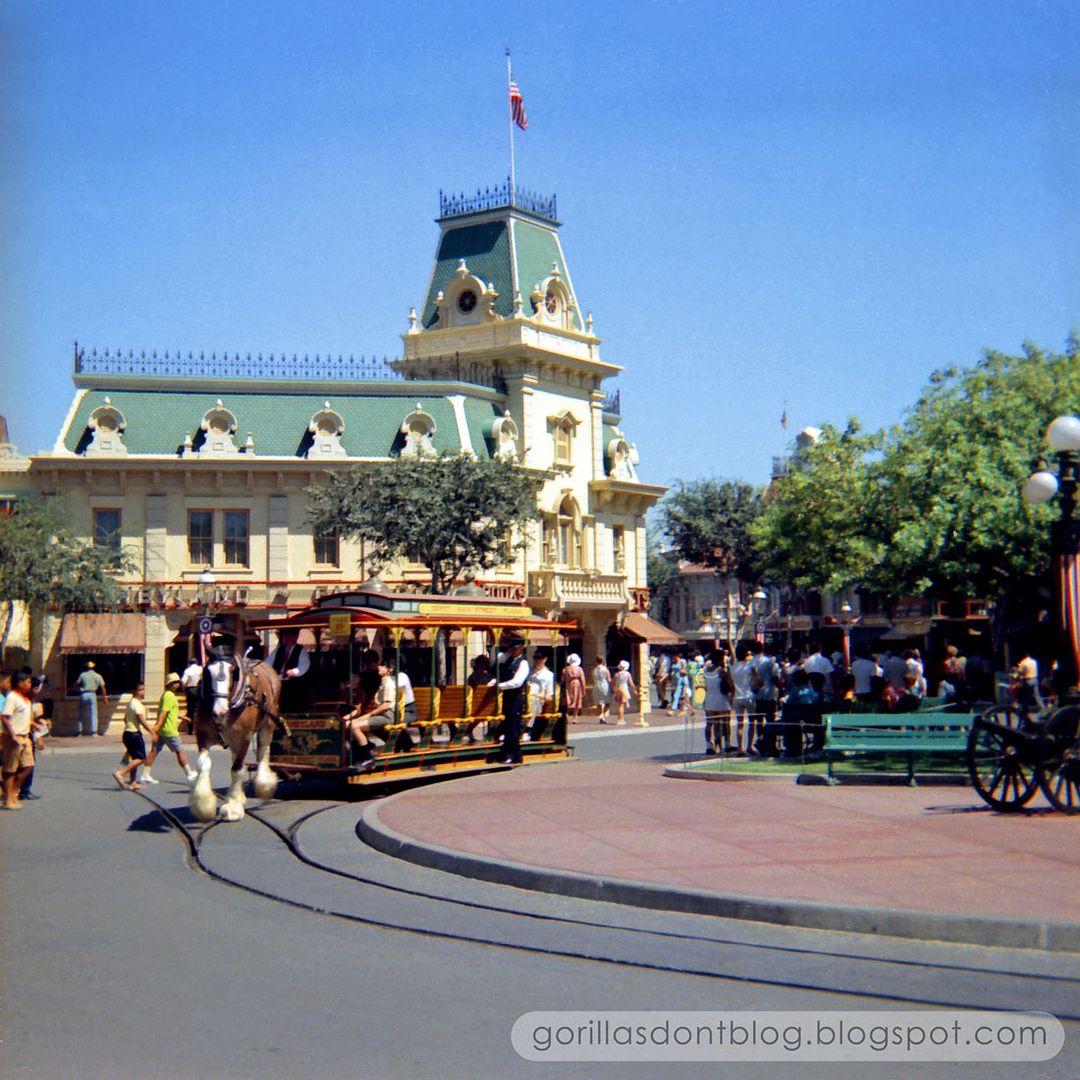 Next we have an unusual view taken from the Mark Twain; I can only assume that the young Mr. X was aiming at the Keel Boat, but he got lucky...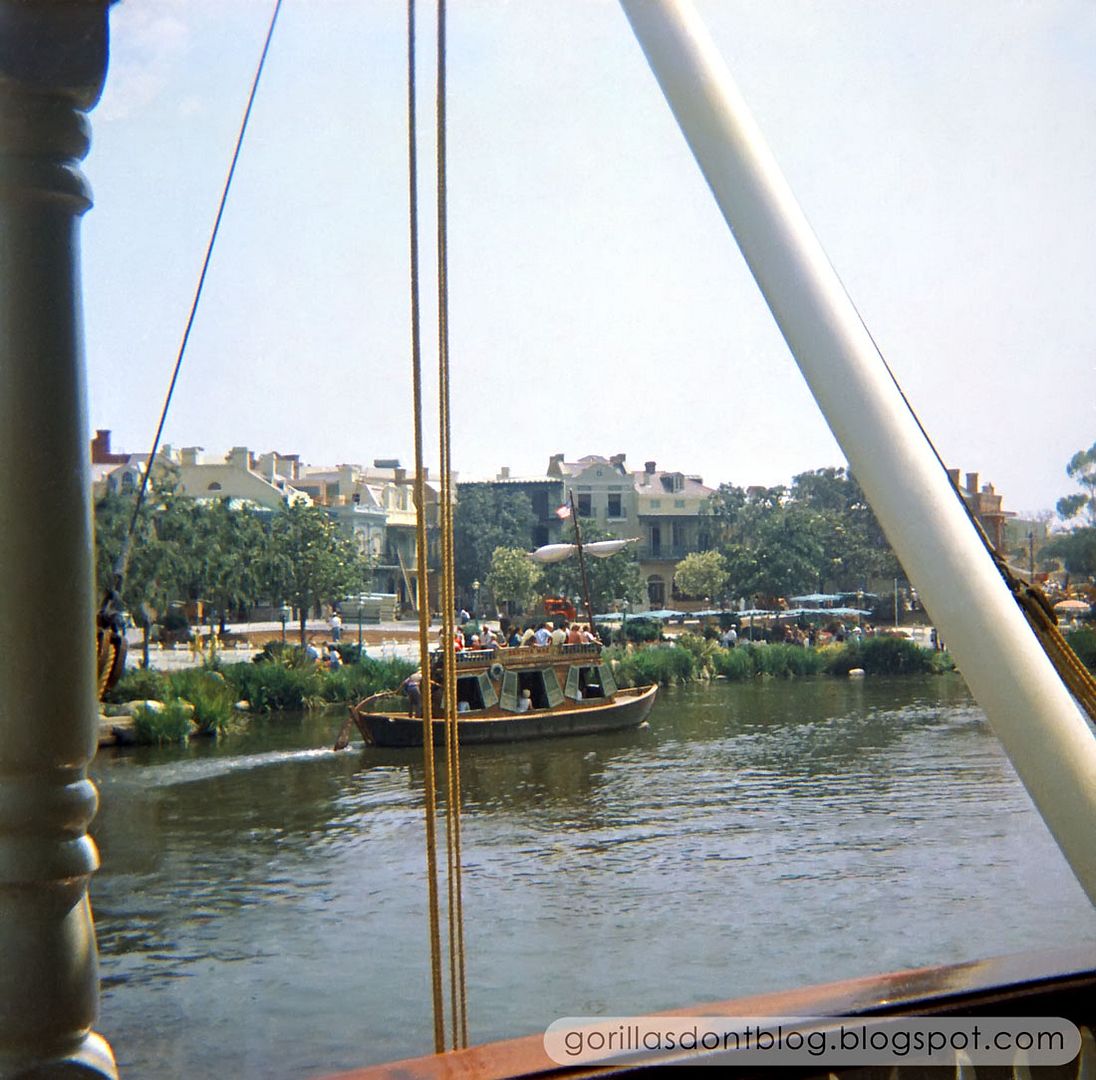 .... because you can see that there is still some final construction going on over in the brand-new New Orleans Square. There is a ladder or two, as well as what looks like stacks of wall board. It should all be finished really soon though!