Today's slides date from 1966, and were hand-labeled "Fantasy Island". The only U.S. amusement park I can find by that name is known as "Martin's Fantasy Island", in Grand Island, New York... not too far from Niagara Falls. It opened in 1961, and was a mere 12 acres (until it expanded in 1974).
This first view, from the parking lot, shows a series of shops (and restaurants, presumably), in buildings that have a somewhat "fairy tale" look to them, like so many other regional amusement parks of that era.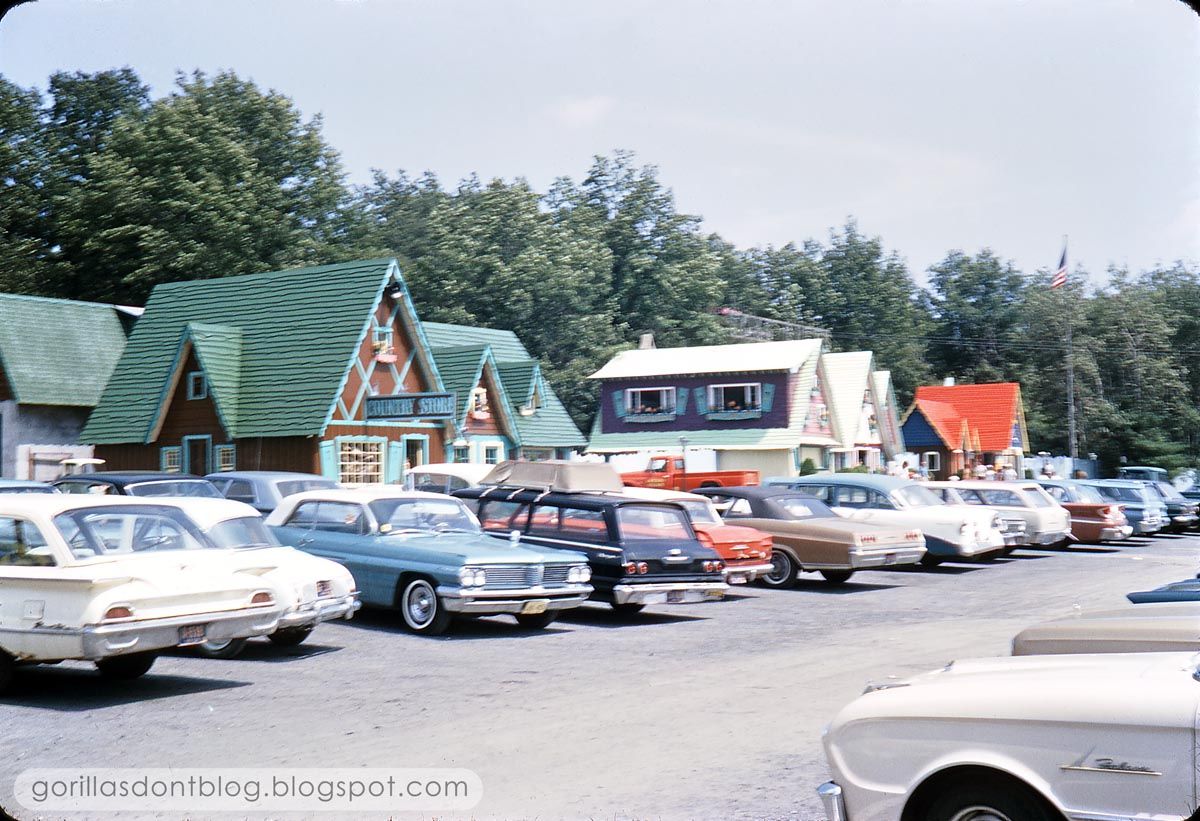 The Western Street reminds me of Freedomland in a way. Notice that kids are crowding around several rough looking characters who appear to be handing out some sort of goodie. A pinback button? Sheriff's badge? Cigarettes?
More "Western Street", with a small crowd of visitors gathered to our left. I'll bet they are watching a gunfight!
Here's a better look at one of the shops. Mother Goose can be seen on one of the gables. That gal gets around.
Stay tuned for part 2!