Today's post will probably only be of interest to people who are fans of vintage Los Angeles.... but maybe a few others out there will find it interesting too!
The Los Angeles County Museum of Art (or "LACMA") is a place that I have visited many times over the years; you can easily spend three or four hours looking at great works of art, and still not see it all. It just depends on your tolerance for "museum feet"! It has recently been announced that there are plans from the museum's directors to raze the remaining original 1965 buildings, which were designed by William Pereira. He designed many buildings of note, including San Francisco's Transamerica Pyramid, the original Disneyland Hotel, and the futuristic "Theme Building" at the Los Angeles International Airport (with Charles Luckman).
I thought I would share some images from when LACMA was brand-new, sparkling and clean, and the pride of the city. I wish I could find some info about the jagged sculpture, but I Googled and Googled, with no results. If you look closely, you can see a yellow and red poster in the lower left corner.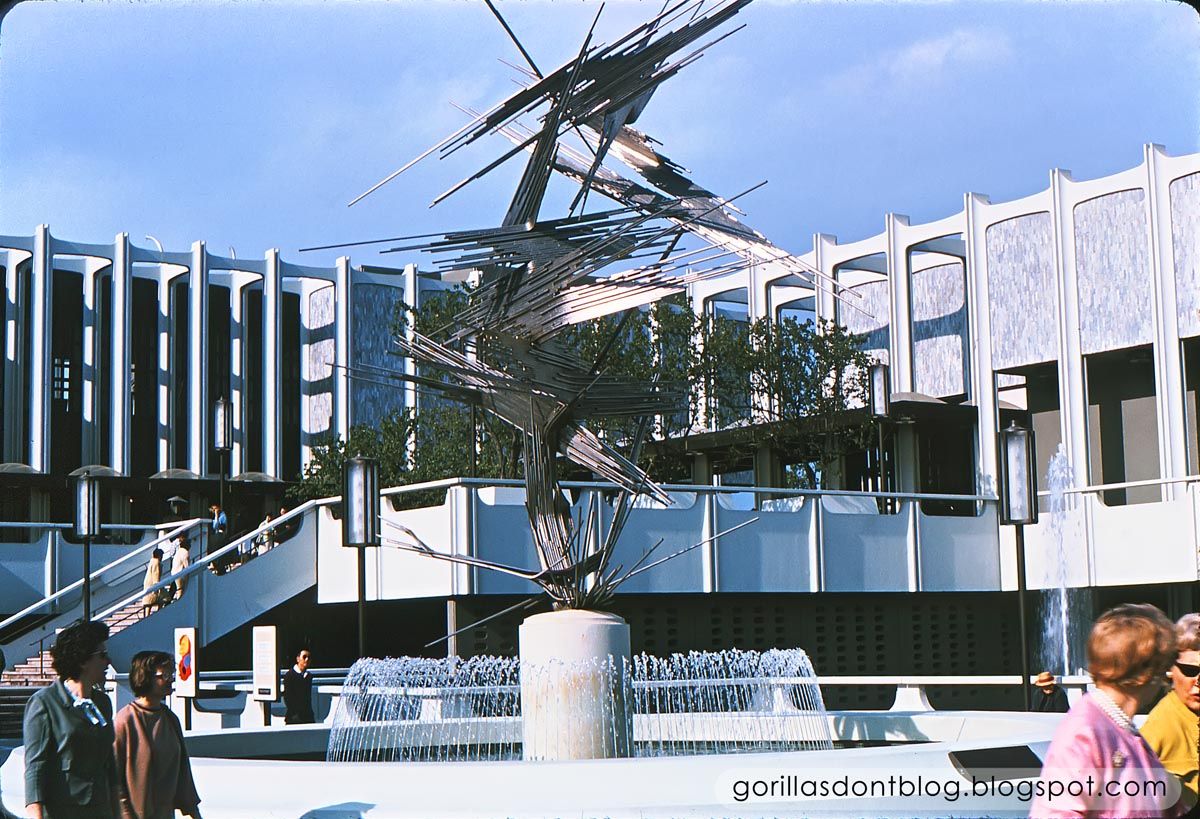 Hey, there it is! It was created for the museum's opening by Alexander Calder (an artist I especially admire). Those colorful shapes remind me of his playful, kinetic mobiles.
As you can see, the buildings are very much a product of their time;

one writer

said that they

...

convincingly capture the cultural optimism of the 1960's

.

I completely agree! Over the years, other structures have been added, in varying styles; they've increased the amount of exhibition space, but they have also turned the place into an odd jumble of contrasting aesthetics.
The pond and fountains are long-gone... until I saw these pictures, I had forgotten that they were ever there! The proposed new building (designed by Swiss architect Peter Zumthor) is a huge amorphous shape that has already been nicknamed "The Black Flower". You know what? I don't hate it! In fact I think it's kind of neat.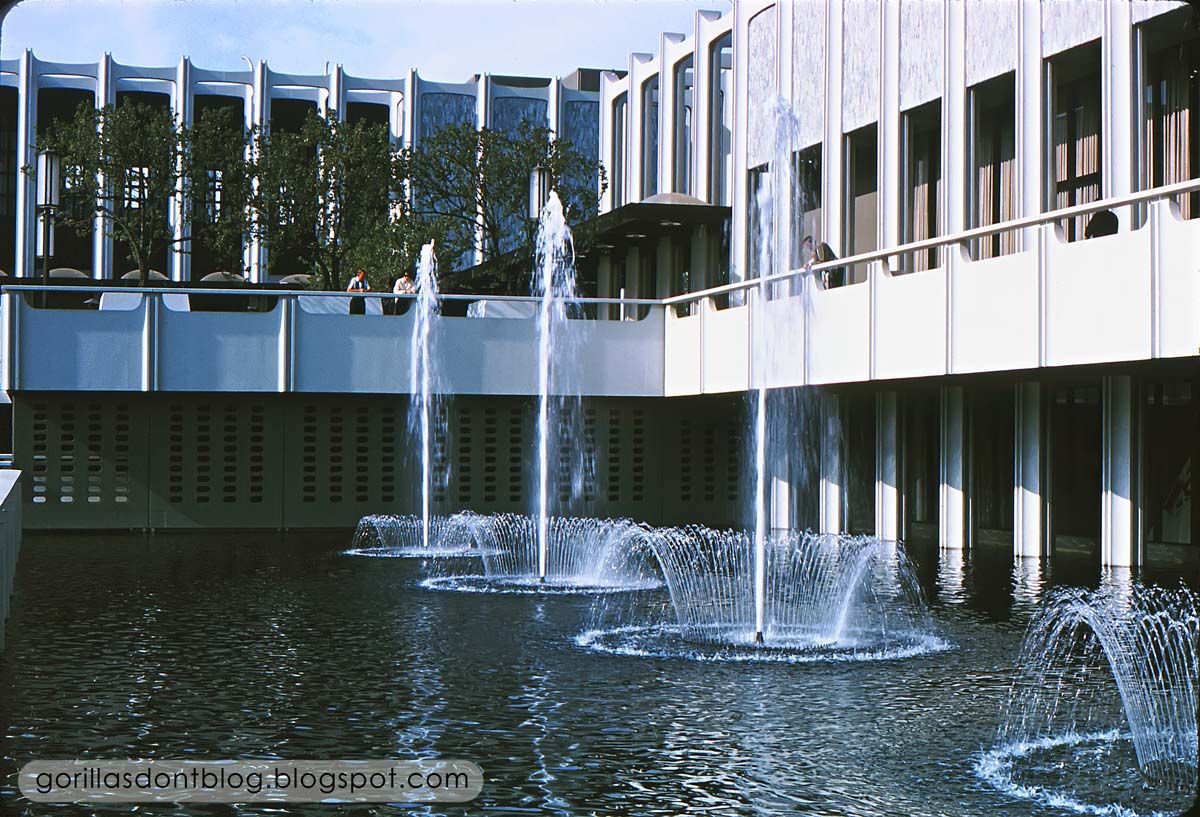 So much of "vintage L.A." has been destroyed, I don't like the thought of losing the original 1960's Pereira LACMA buildings. But I am also intrigued by what may replace it (you can read about it
here
and
here
). Many Parisians hated the Eiffel Tower when it first went up! I have no idea how well the Black Flower will function as museum space, but it could become a beloved architectural landmark - in time. As you can tell, I am completely wishy-washy about the whole subject.