Here is a trio of Instamatic photos featuring the Columbia, a faithful replica of the world's first supersonic sailing ship. Or something.
The Columbia is so bitchin' that it doesn't even need sails to move; instead it uses a secret propulsion system that is still classified to this day. Some say it involves "pixie dust", a colloquial name for tachyons. Once activated, the ship becomes invisible to radar, sonar, and even smellar.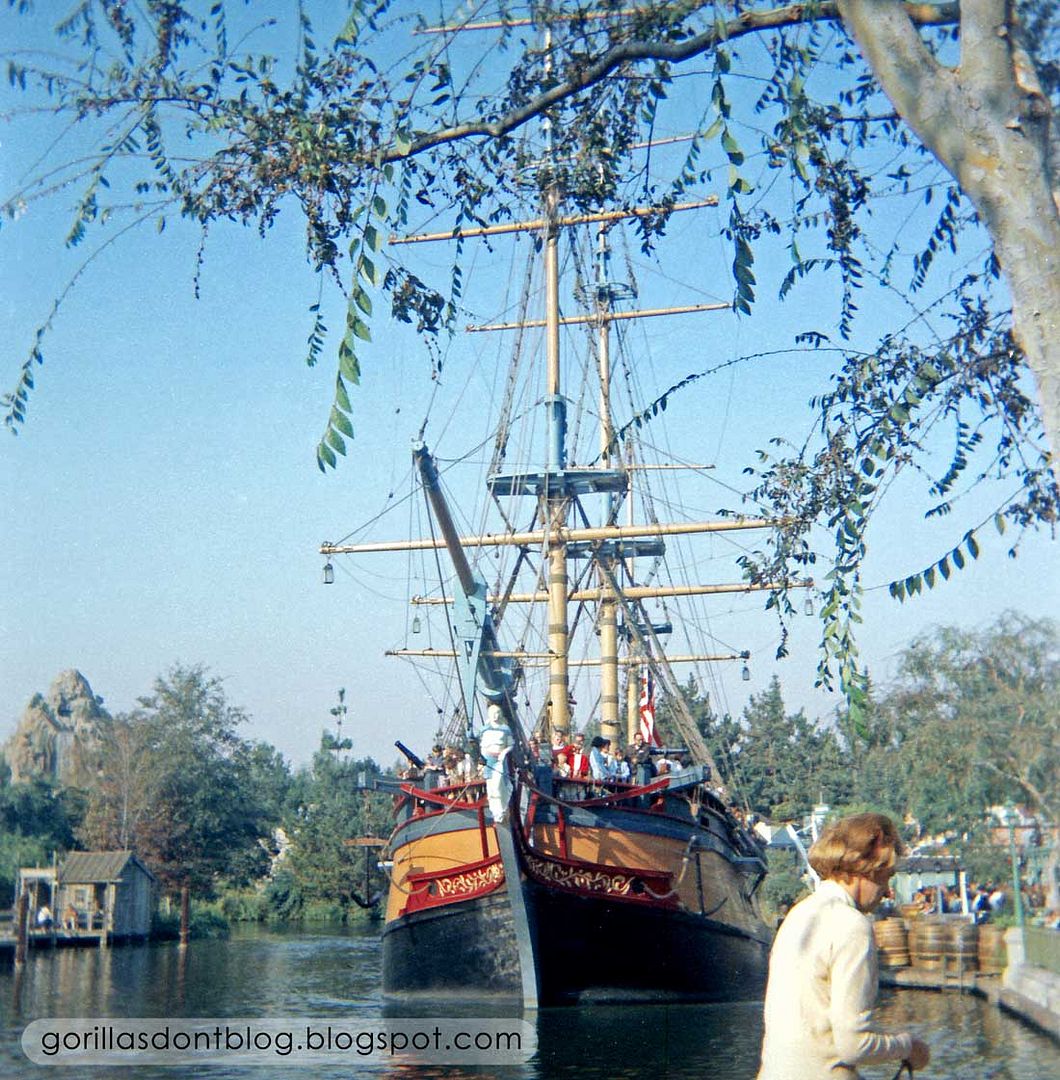 While under way, guests can wander and explore as they desire. See that guy going down the steps? He's hoping there's a bathroom on board. There isn't. Just some old pinball machines and a jar of giant pickles. The cast member up on the mast climbed there as a dare, and now he's too scared to come down. They finally had to send animatronic Abe up to pry him down.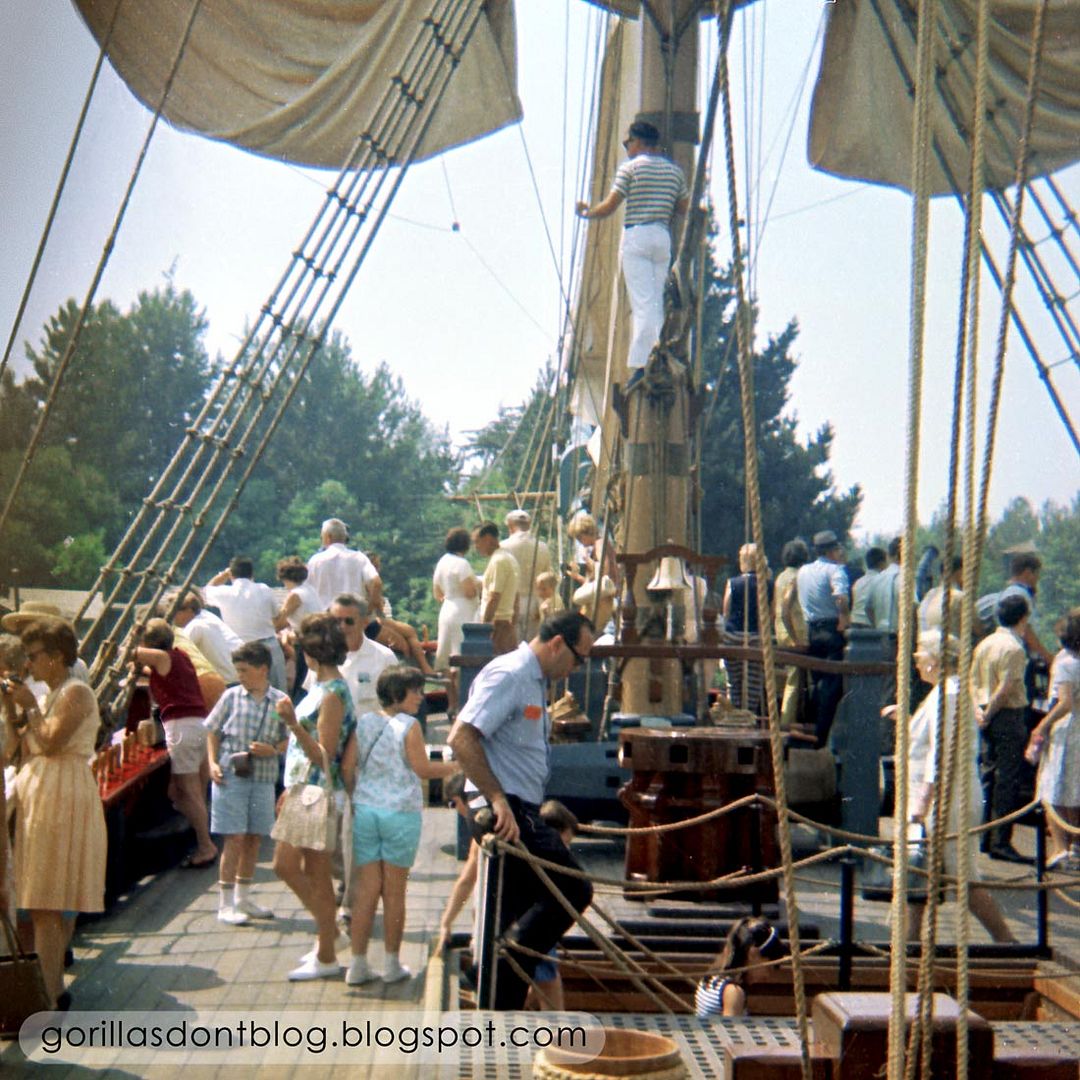 She's no Chicken of the Sea mermaid, but that figurehead is pretty swell anyhow (still, why couldn't she be a mermaid?). This figurehead represents "Columbia", which was commonly used as at poetic name for the Americas (North, Central, South, and the other one) back in the day.