Once again, I present two slides (and one closeup) that, as it turns out, I have already shown on this blog. Ever since I bumped my head, I have been so very very dizzy. These were both a lurid shade of magenta, and I have done my best to make them acceptable.
First up, from 1958, we have this shot taken from the Skyway load area looking down on the Autopia. There's a nice shot of one of Disneyland's locomotives, with the old yellow passenger cars that look so great. Traffic is light on the Tomorrowland highway.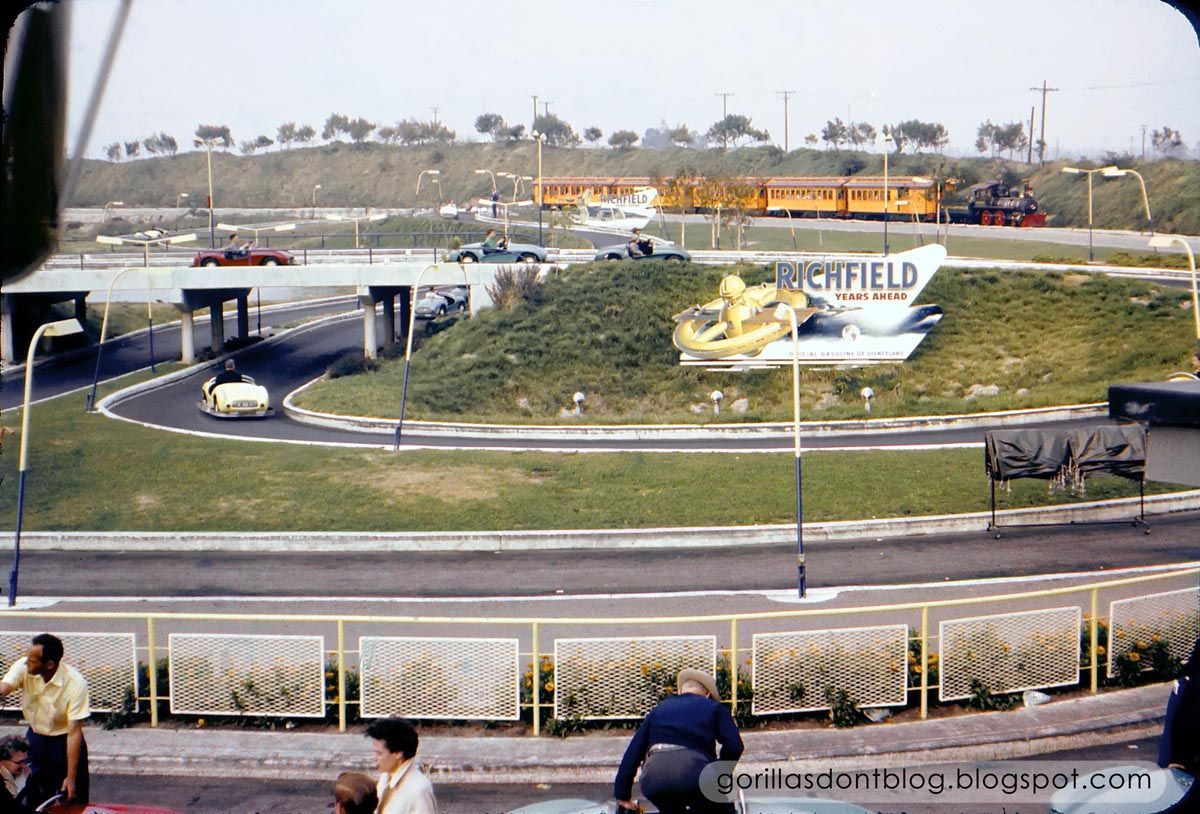 I was wondering what that thing is in the lower right corner, and now I think it might be a bundle of tarpaulins, which could have been used to cover the cars in inclement weather. I suppose that the wheeled "clothes rack" would have been a convenient way to move the heavy bundle around. Clever! If some of you think it might be something else, please chime in.
This next slide is from June 1961, and it shows the then-brand-new Snow White Grotto (which opened in April of that same year). Weary guests can relax to the sound of waterfalls and fountains, as well as the ringing bell and the song "I'm Wishing" from the nearby wishing well.