When I think of "the frontier", I think of vast empty plains and big blue skies, or maybe endless forests, or even forbidding mountain ranges. But most of Disneyland's Frontierland feels well on its to being "citified".
Like in this first picture! Even though we mostly see the big river, it is the equivalent of looking at a road, where vessels bringing goods and people happen along every 10 minutes or so. Darn traffic! Another thing that evokes the old frontier is an ice cream vendor is circus stripes and banana pants.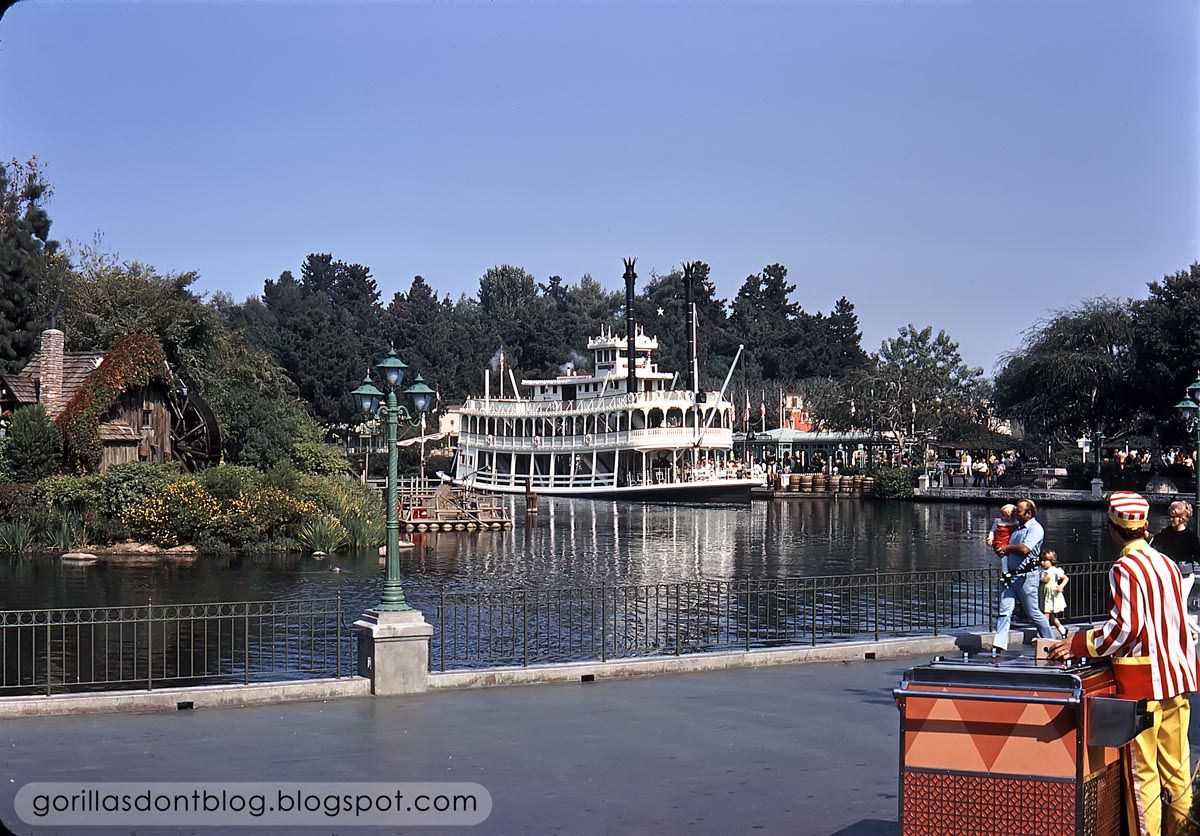 Once I have eaten a few raccoon-skin caps and some ice cream bars (classic old West grub), it's time to watch the Golden Horseshoe Revue. Dang, them gals are purty! Instead of applauding I fire my six-gun into the air, Yosemite Sam style.