Today I am sharing the last of a so-so bunch of slides featuring Freedomland; and describing them as "so-so" is being charitable! I just couldn't bring myself to not post them, in spite of their iffy quality.
Let's start with the best of the group, a view taken from the Tucson Mining Company sky ride. The Conestoga wagons were part of the "Chuck Wagon Snack Stand", which was within the Fort Cavalry stockade. It feels cold and wintry, though I believe that the place closed in October, to open the following spring.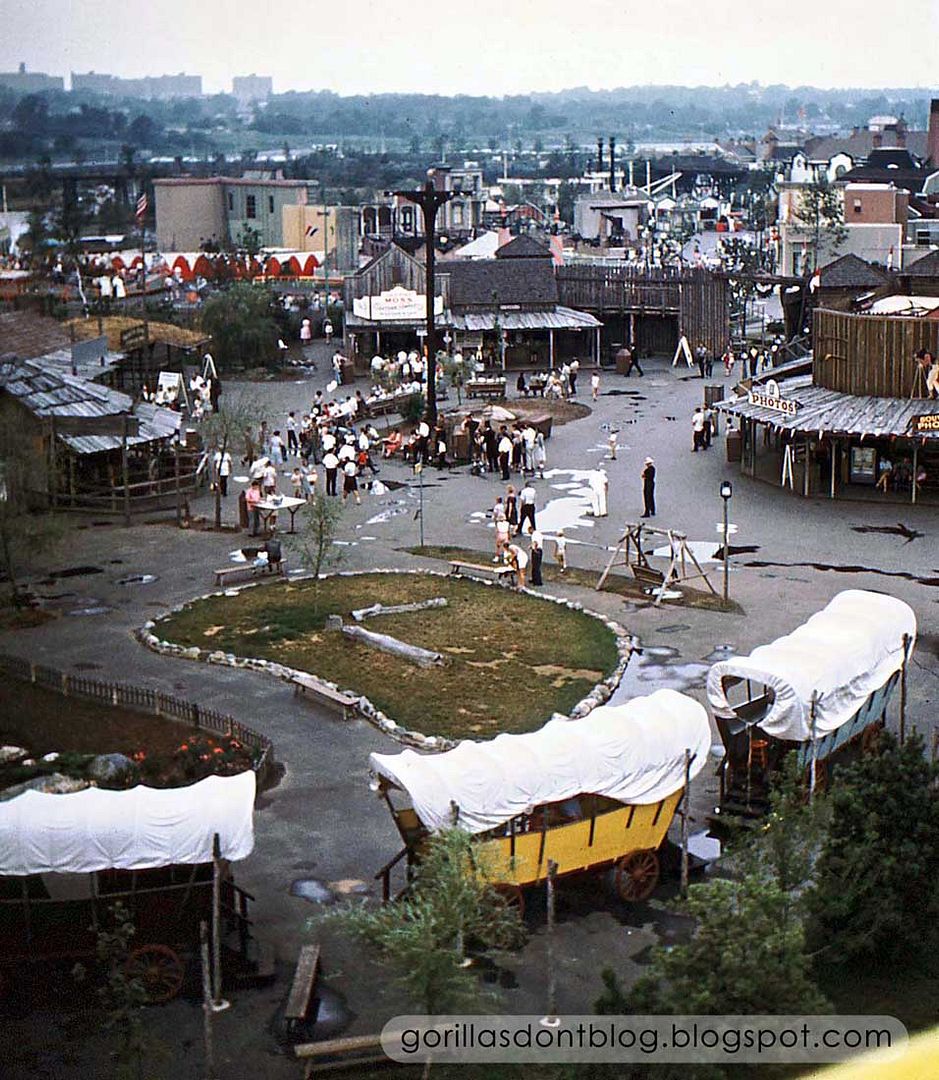 Arg, why did these next two have to be blurry? The famous Chicago Fire attraction gave kids the chance to be real firemen for a few minutes, aiming the firehose at that burning building. Don't worry, it's just the local art museum, it's not like it has cool video games or anything.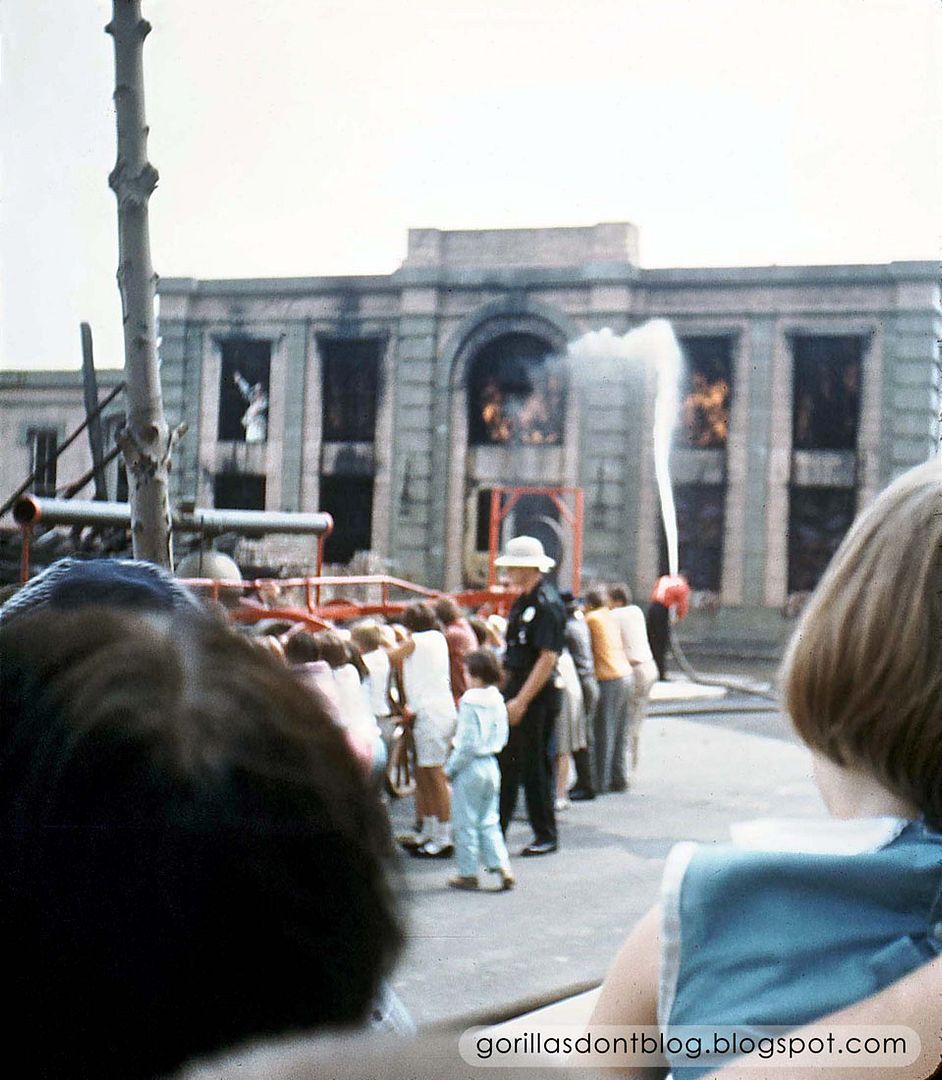 C'mon, blurry kids, put your backs into it! That fire won't put itself out! The city tried to save money by hiring 8 year-olds as firemen (firepersons) , but now I'm thinking it wasn't such a great idea after all.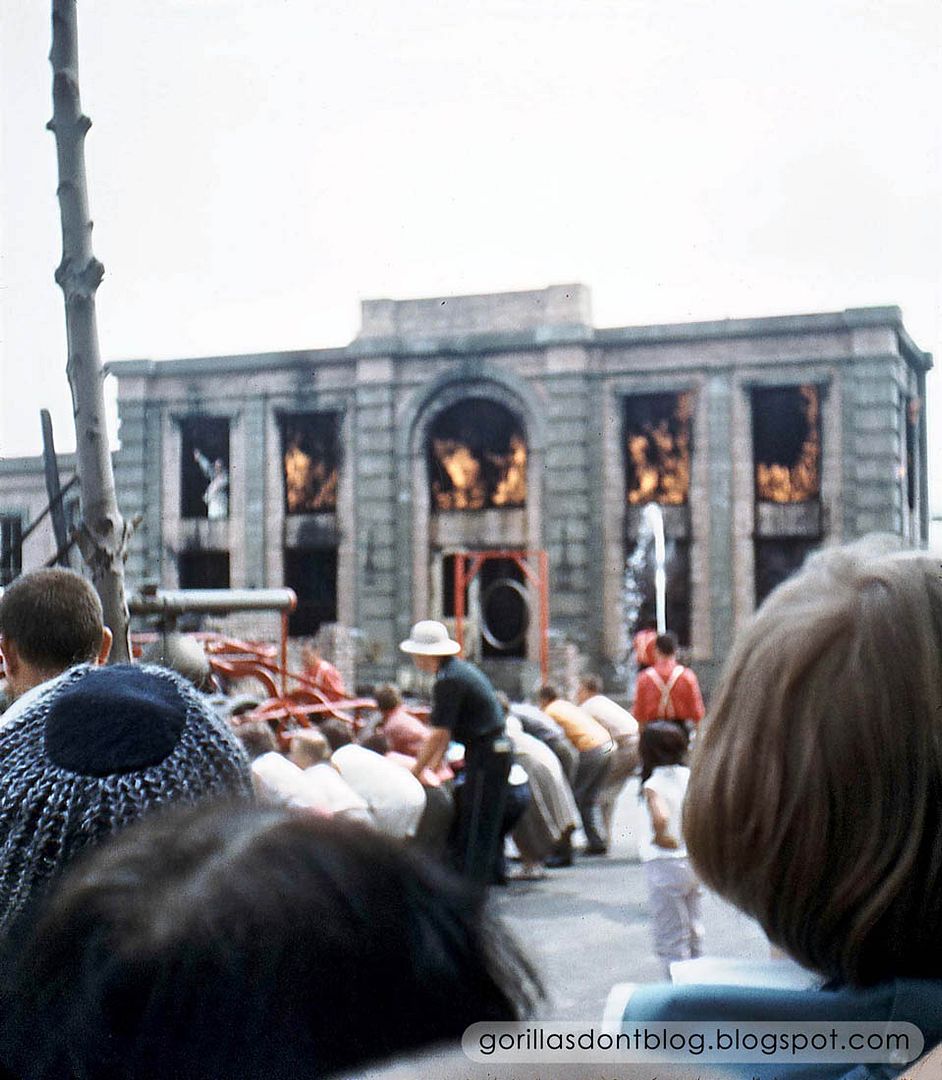 Over in the New Orleans-Mardi Gras section of Freedomland, there was a Civil War attraction. Most wars are fun, but none were as much fun as the Civil War. Everybody knows that! Some soldiers spent weeks camping out and relaxing in trenches and behind these attractive stone walls. I'll bet they did some whittlin'. There's nothing better than whittlin'.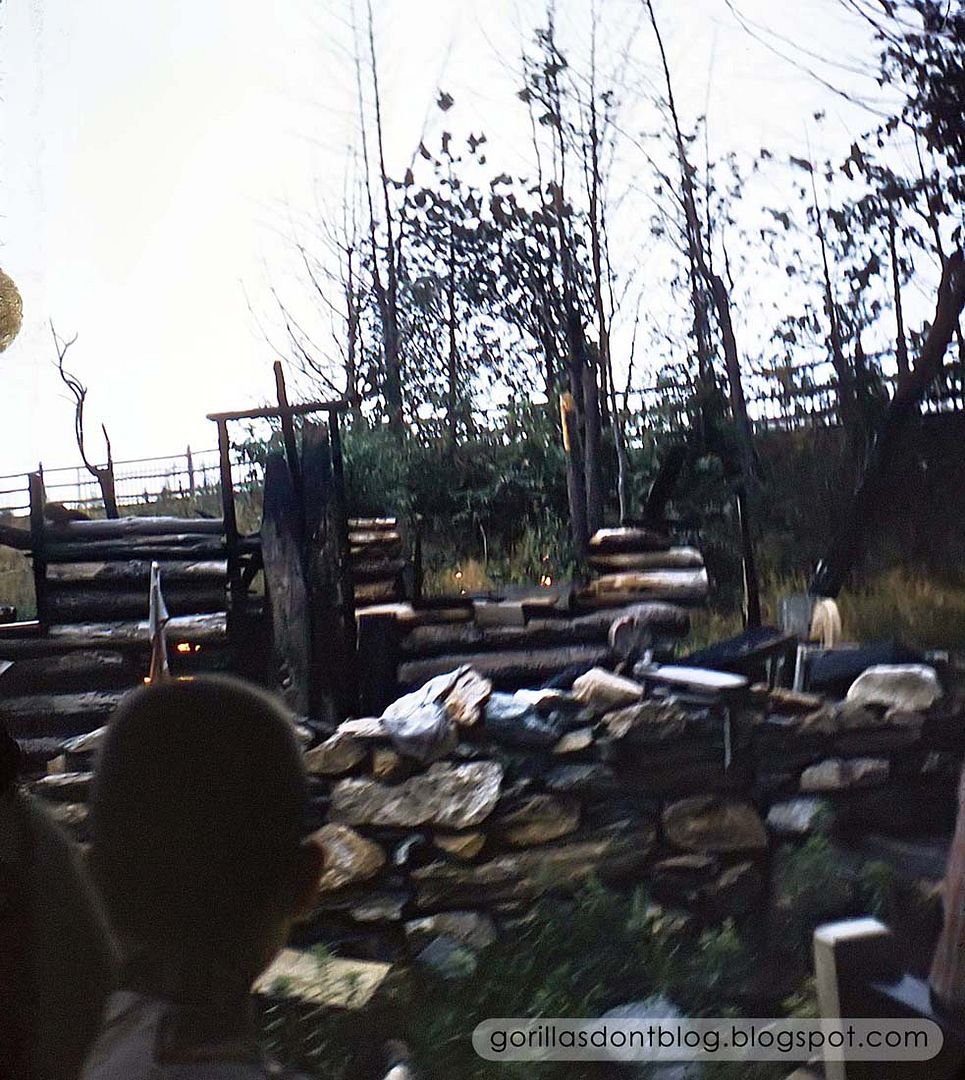 Arg, more blurriness. We're still in the Civil War, this time near a log fortress. Logs are a renewable resource, which I'm sure was much on the minds of the soldiers. You've got to think of the children.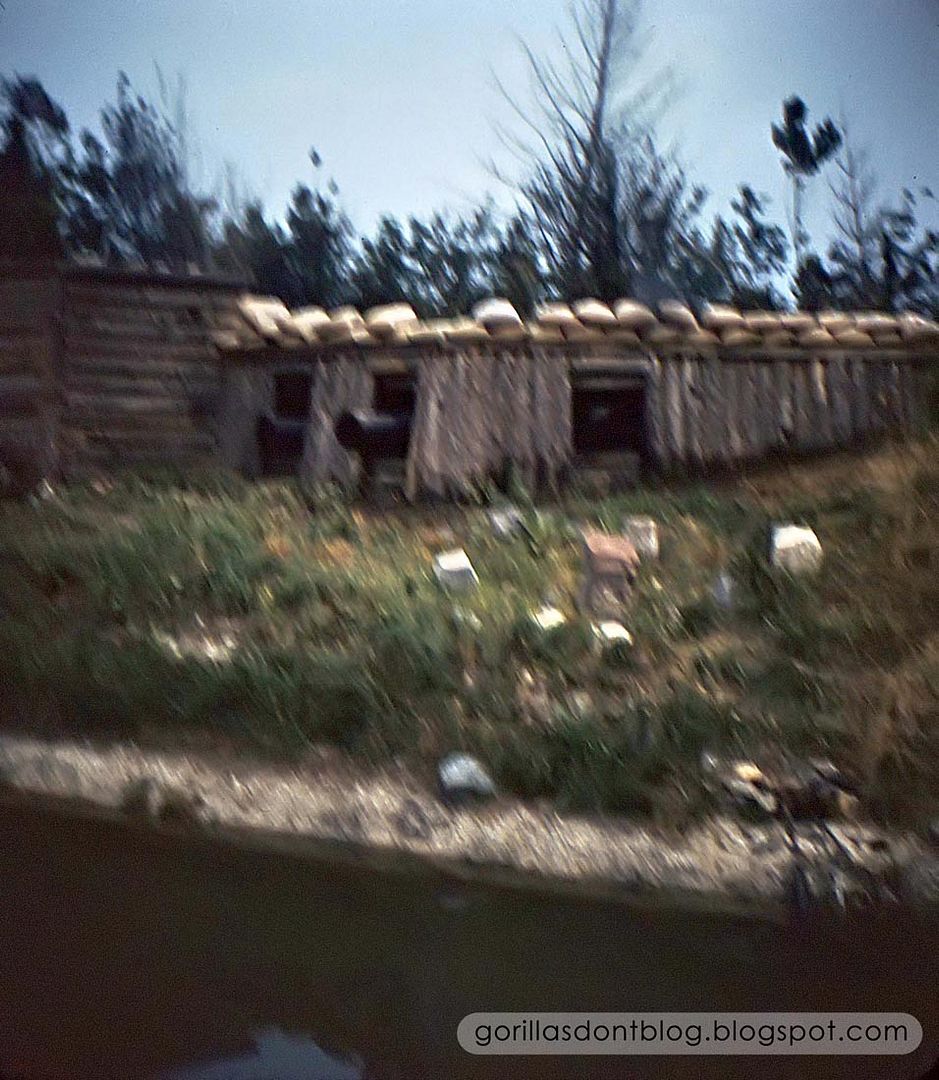 Sorry these were so lame, homies. I have a few remaining Freedomland photos to share in the future, and I promise that they are better.