Today I've got a two fun photos (plus a closeup) from Frontierland, 1962! First up is this classic view of the Mine Train as it returns to Rainbow Ridge. No mountain lions are sitting in the seats (if you recall the spiel....)! I like the mixture of wooden, false-front buildings to our left, and the more Spanish, adobe style straight ahead (complete with piñon ladders like you might find at an Indian pueblo). I never knew that the dentist was named "Dr. Holliday", perhaps a nod to C.K Holliday?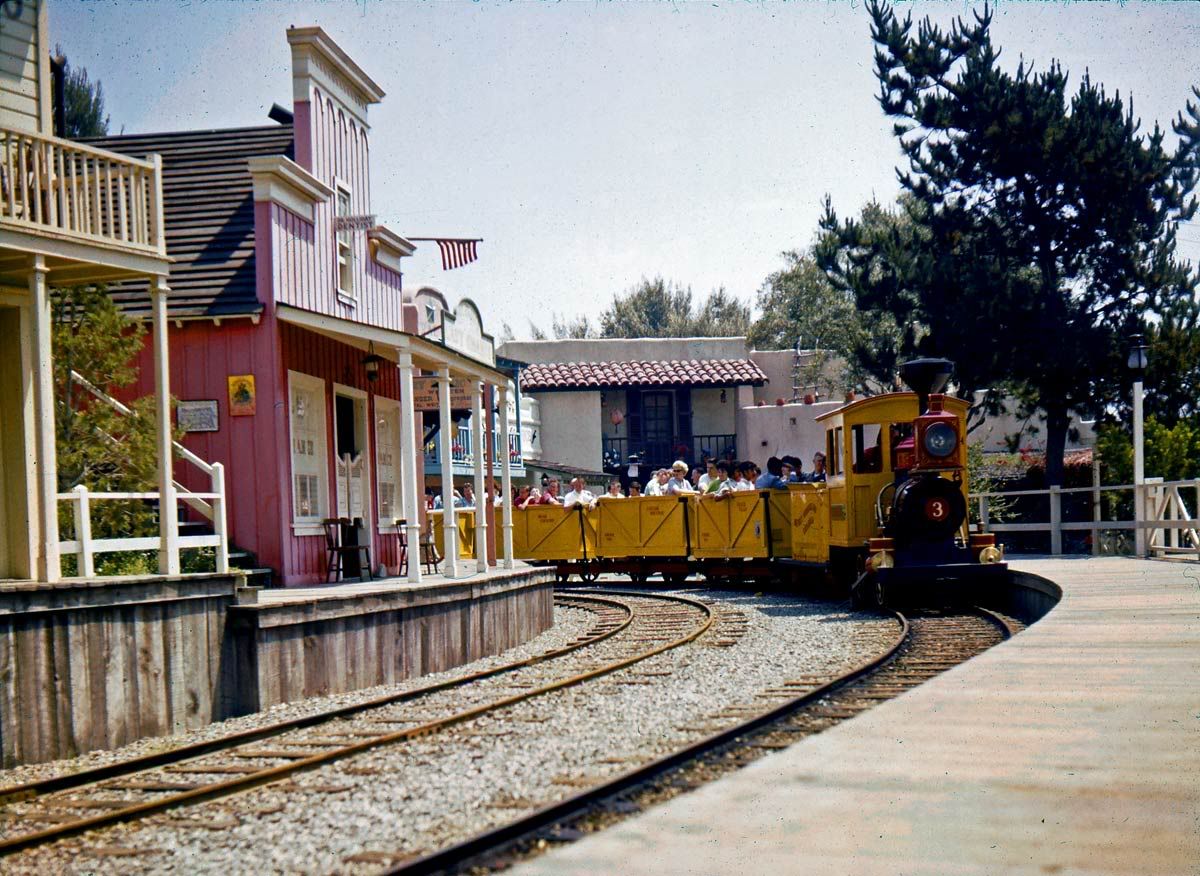 Next is this nice shot of a raft making the return trip from Tom Sawyer Island. The fun part, in this case, is the people...



... like the kids up front. There's our girl waving at us with her friend. Behind her are two sinister boys in identical, candy-striped shirts. Oh wait, one has a green collar, one has a red collar. My apologies, boys! The little kid in between them looks a bit worried! The cast member looks like an FBI agent in frontier garb. Don't mess with him! Notice the blue patch above his gleaming metal cast member badge (which I covet), that's where he actually wore a hole through the cloth scratchin' at chiggers and bedbugs and the like. He sleeps in a long bed with his 13 brothers and sisters, and sells moonshine on the side (for medicinal purposes only).