Happy Columbus Day! Today (by special request), Speedy the intern was asked to choose the photos, and I think you'll agree that he did a swell job. He picked two fun pictures of the helpful and always-smiling waitresses (and one waiter) from the Golden Horseshoe Revue.

This first one is from August 1965. They look like they could be mother and daughter! Hubba hubba, the girl on the left is about as cute as you could ask for. She's wearing a corsage, maybe she's going to the prom! The striped corsets are very 60's, reminding me of everything from "Mary Poppins" to the television show "The Wild Wild West" (which premiered a month after this photo was taken). Plenty of bags of Frito's corn chips are on the bar to the right. (Hey Klondike!)

Thank goodness there was always lots of ice cold Pepsi Cola to go with 'em. I liked to pretend it was whiskey.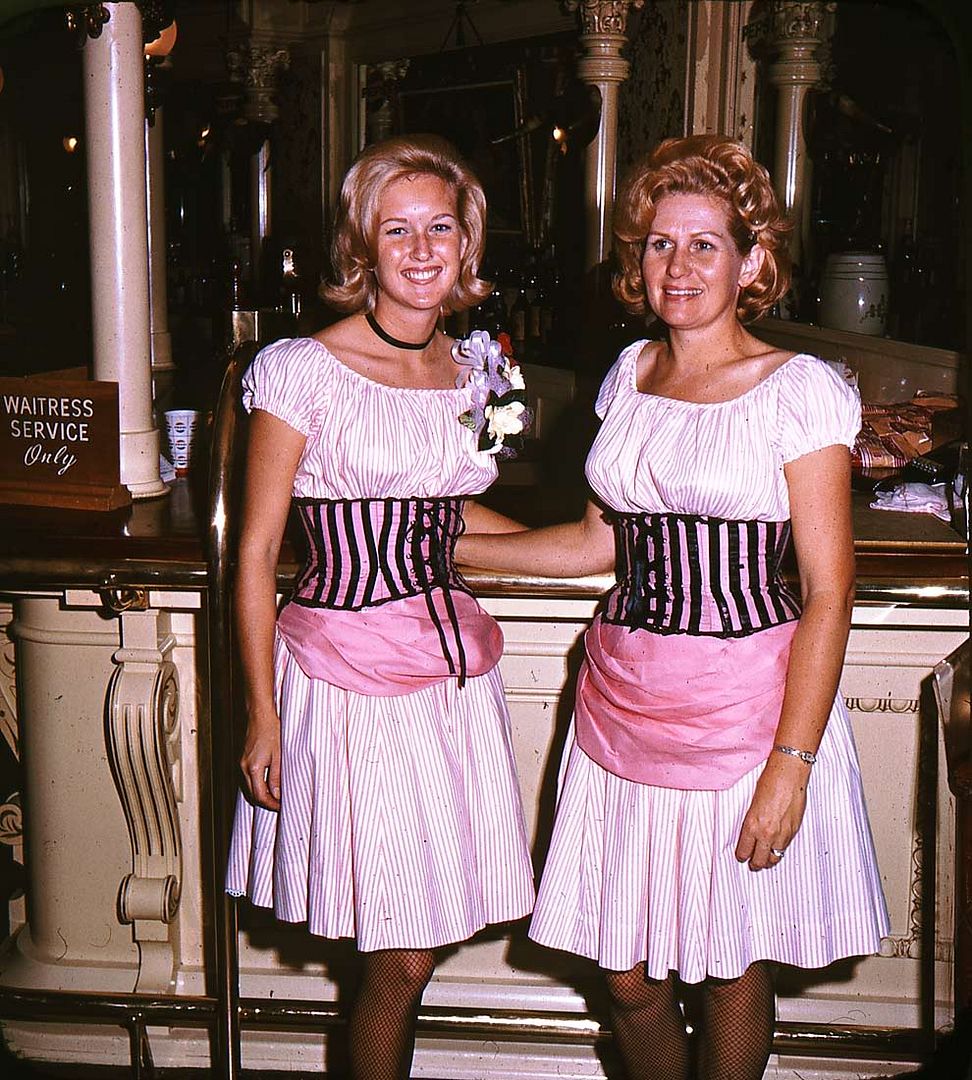 Now we move on to July 1968. The girl's costumes haven't changed too much, but the hairstyles have. I defy you to find three more all-American, Disney-type kids anywhere! Since this was July, I'm guessing that these were just some of the many local youths who sought summer employment at the happiest place on earth.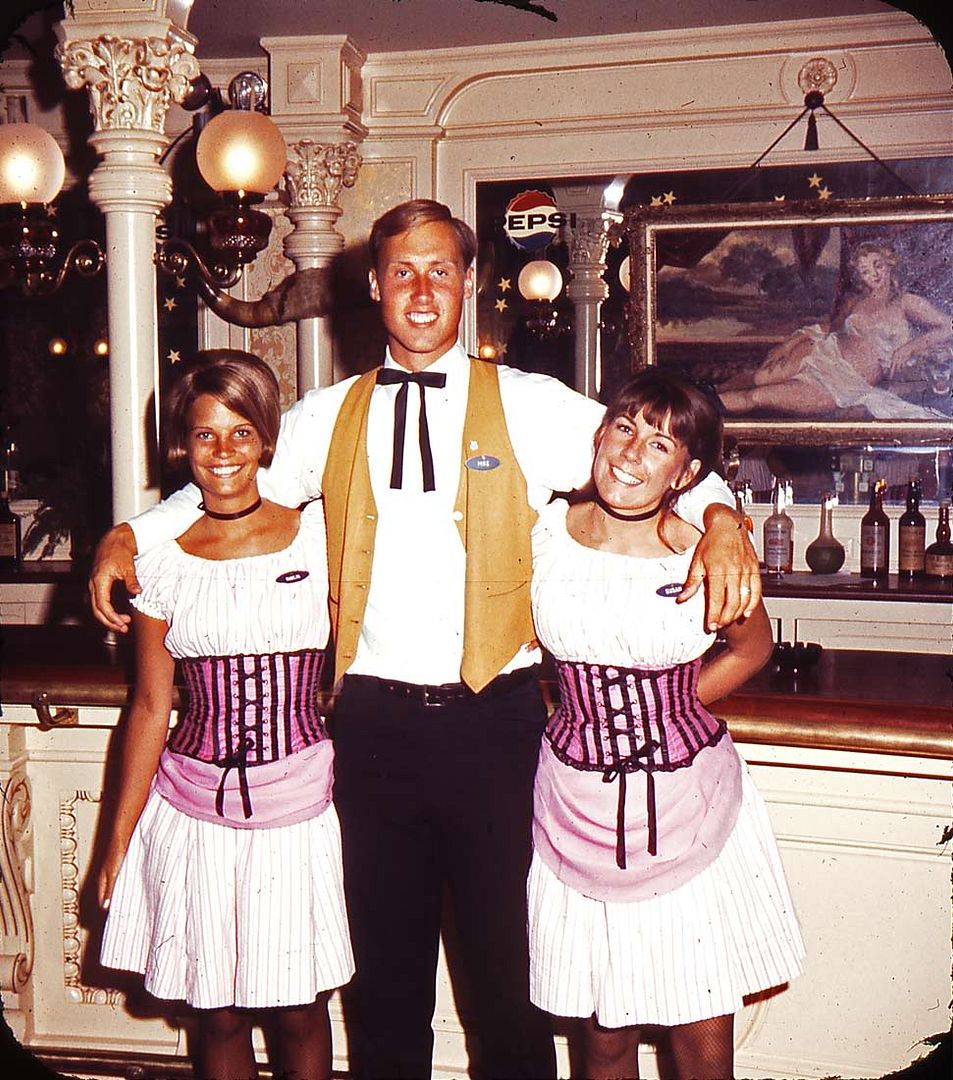 Thanks again Speedy! You've earned your official beanie; wear it with pride!