In a continuation of this earlier post, here are a few more pictures from a gray day at Disneyland.

Crowds are light at the Jungle Cruise, I think that Frank Sinatra is about to board the Congo Queen.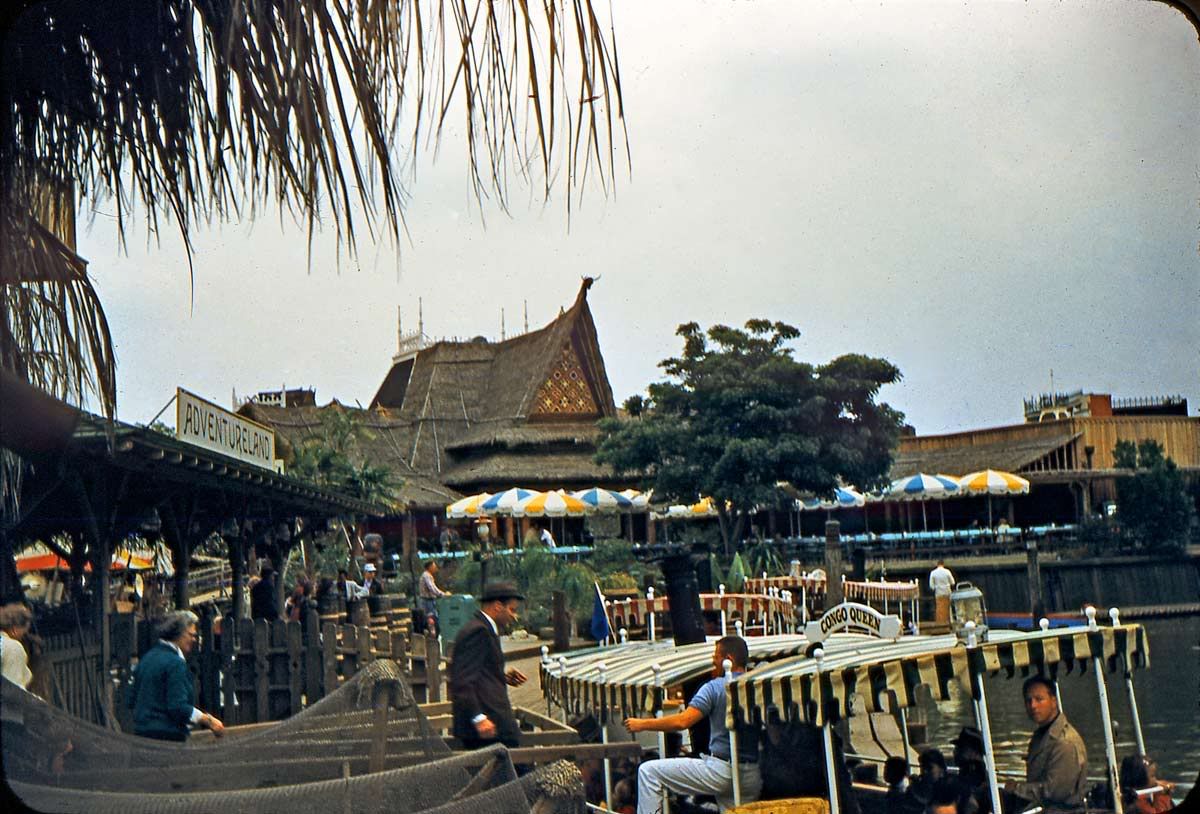 The ominous sky doesn't keep the Disneyland Band from doing their thing! I recommend NOT standing next to a flag pole when it's looking stormy. I've always loved the elegant facade of the Opera House, which manages to look grand and yet small-towny at the same time. It's juuuuust right.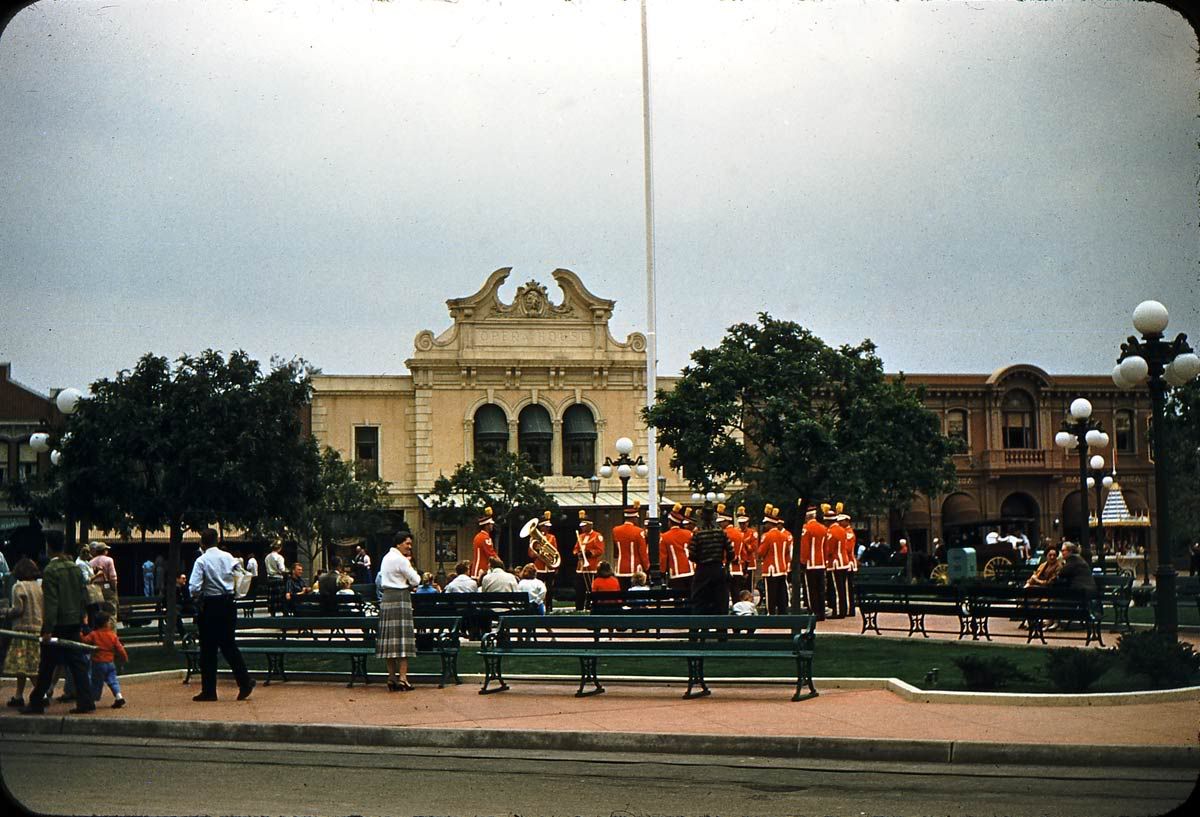 And finally, some castle or whatever. I can't be expected to remember everything! The way the little pennants are flapping, there must have been a bit of wind. I tried to get a better look at that sign to the right, but couldn't make out much. Anybody know what it is? My guess is that it is some kind of fingerboard pointing the way to various "lands", but a friend suggested that it might have something to do with Easter (since this is from April).