Happy Friday, everybody! Today I am offering two interesting slides from Knott's Berry Farm, circa 1960.

As you can see in this first one, the Calico Mine Train building is nearly finished, but it still has some construction going on in the foreground. Bags of cement sit near worker's trucks, while signs direct lost guests towards the Shootin' Gallery and the Haunted Shack. You can just barely make out some black and white photos of the freaky things that happen inside the Haunted Shack (i.e. somebody standing at an impossible angle - - because of g-g-g-ghosts)!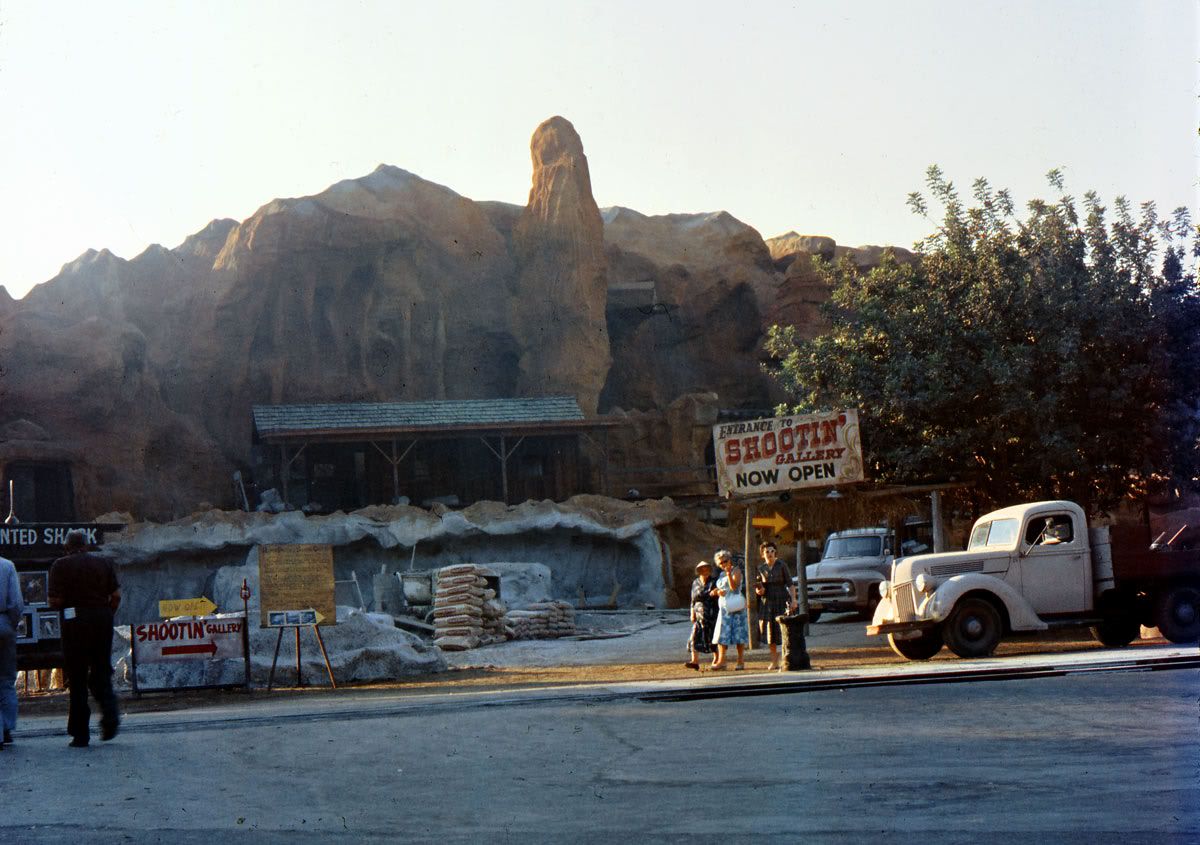 Here another picture from April of 1960, mostly featuring the huge steam train. But just above the train you can see that there are some steel beams for the Calico Mine Train, it is obviously a few months earlier in its construction when compared to the first photo. I'm glad that this classic attraction is still around for folks to enjoy... I haven't been to Knott's for many years, but the Calico Mine Train and the Log Ride are almost enough to make me go just by themselves!