I've got two rather random images for you today, leftovers of a sort. But still worth a look! Like this nice colorful view of the old ticket booths, circa August 1960. Looks like it's midday judging by the overhead sun. The line is... well, there really IS no line; maybe everybody is already inside!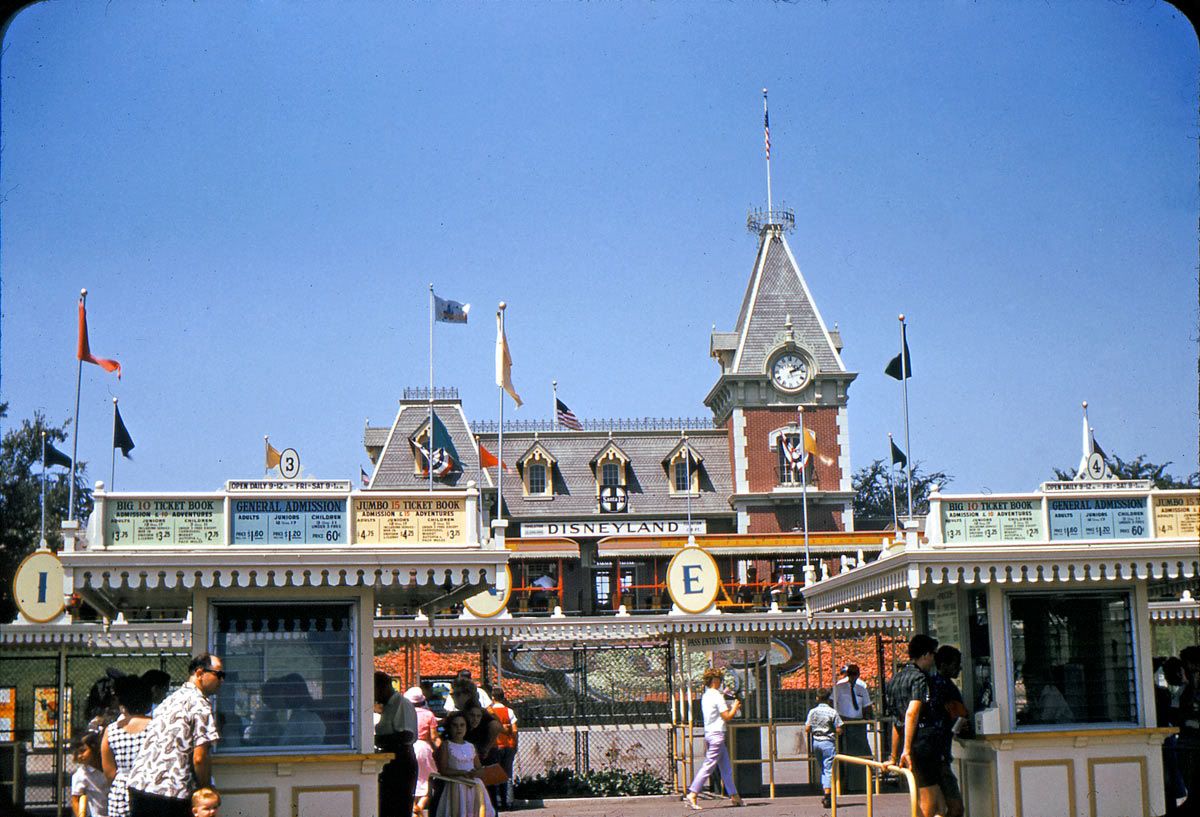 Here's a closeup of the ticket prices. Admission and 15 tickets, under five bucks for an adult. You were still considered a child up to the age of 11, and a "Junior" until you turned 18! Servicemen (in uniform) and Clergy were also admitted for the price of a Junior's ticket. Under 3, get in free (except for the Carrousel, Pack Mules, and Junior Autopia).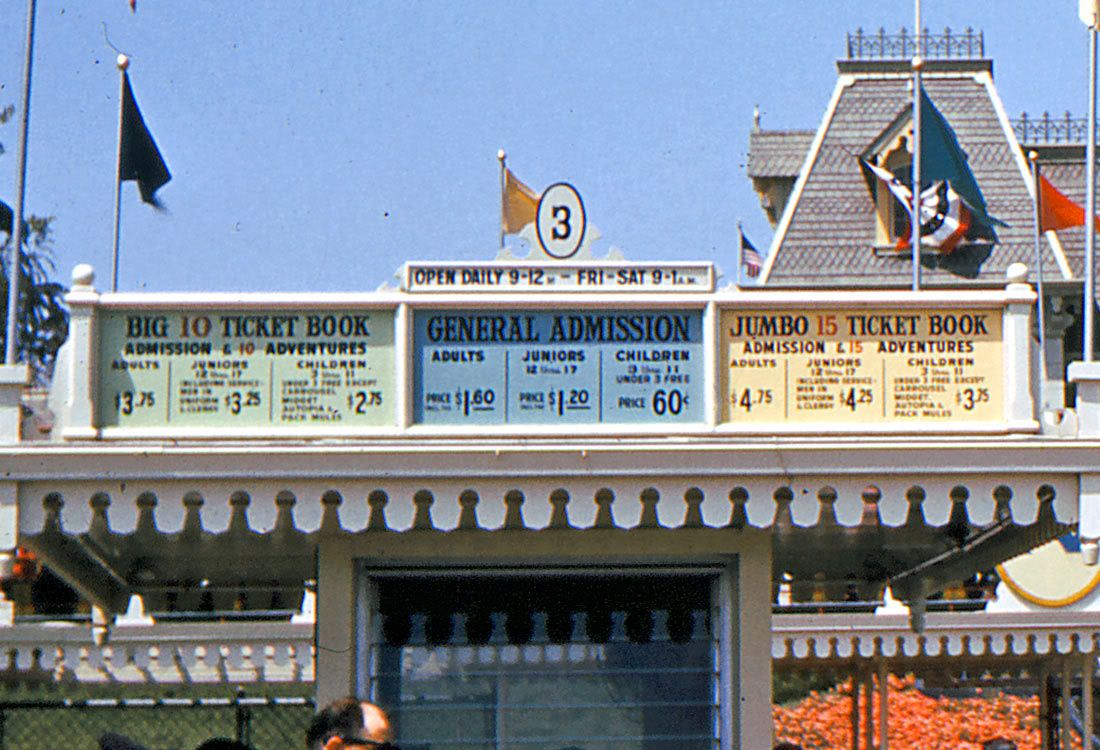 Yep, that's about how Fantasyland looks when I'm there! Arg, that's gotta be at least a 30 or 40 minute wait for Señor Toad. Maybe longer, those queues are deceptive. Just when you think you're almost there, you find yourself walking away from the load area. And "Peter Pan's Flight" looks just as bad!