Today's post is a random selection of leftover stuff. Kind of like a stew! (Mmmmm, stew....)

This first one's not half bad... a nice early shot of Tomorrowland in August, 1955! Featuring the Clock of the World of course. Also featuring a couple of benches. Monsanto's "Hall of Chemistry" to the right has not yet received it's colorful facade.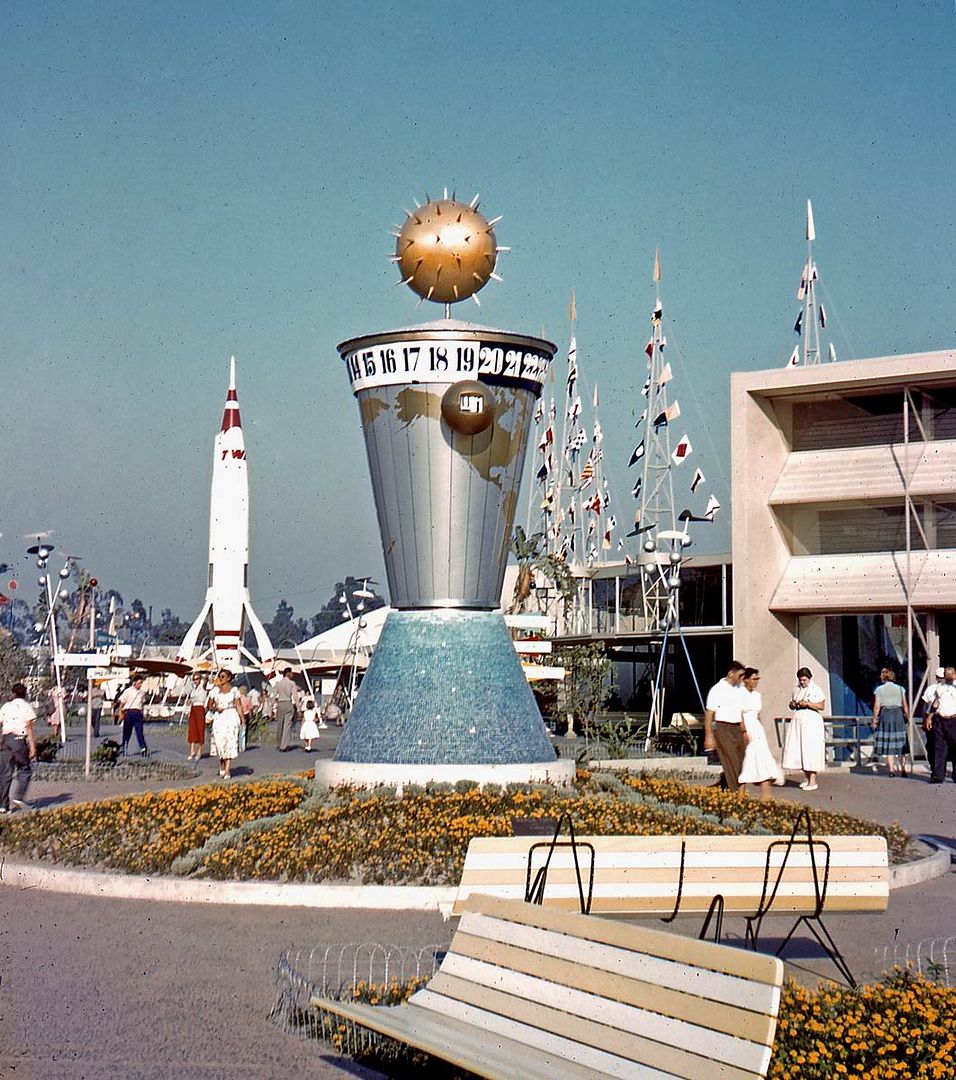 Now we jump to August 1957 to see one of the other attractions sponsored by Monsanto, the House of the Future. It had opened only two months before this photo was shot, and there appears to be some interested guests willing to wait a bit for their glimpse of what their future would be like.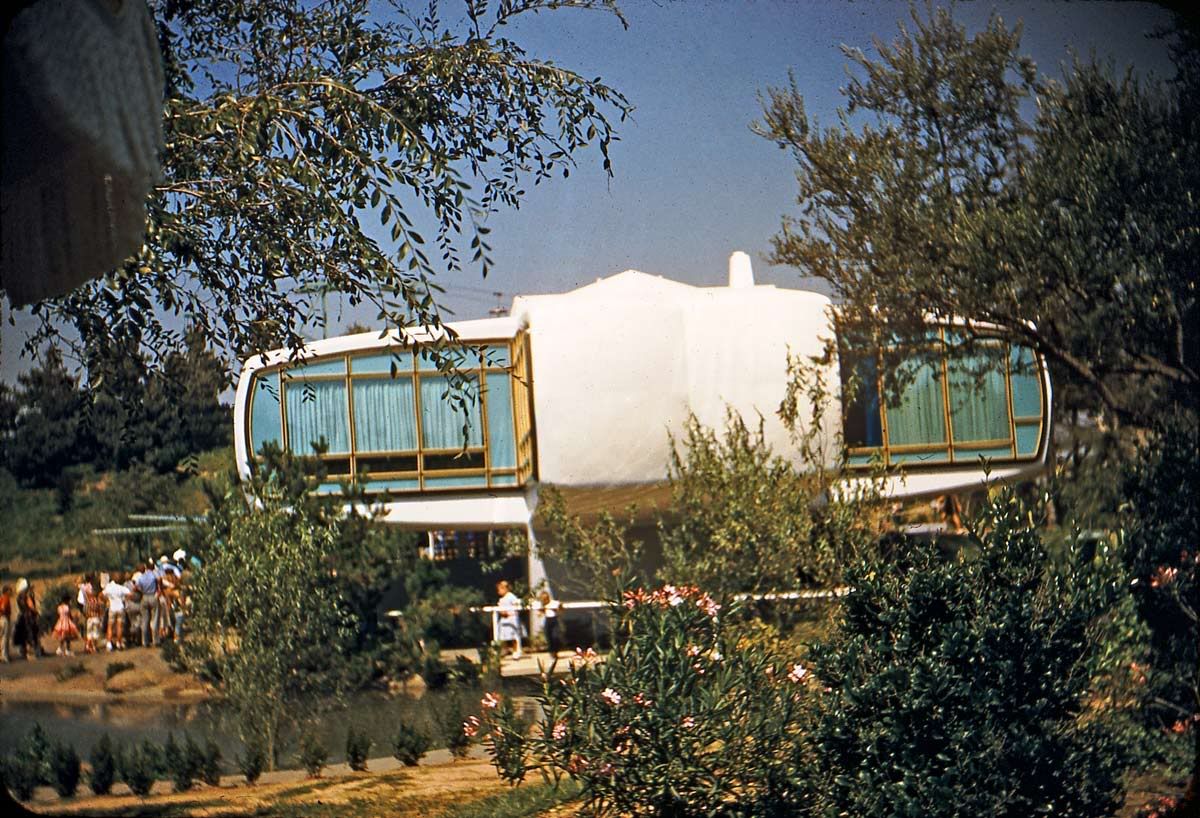 Now back to 1956; these three ladies are conferring about somethin'. Maybe they are thinking about getting something to eat, since the sun is sinking in the west. Or maybe they are thinking about going home! Love the souvenir hat on the woman to the right... I think I saw one of those on ebay a while ago.

(Addendum: OK, I must have mis-typed something, because I see the signs for the Alice in Wonderland attraction on the banners in the background, which makes this photo 1958, not '56. I think I need a vacation).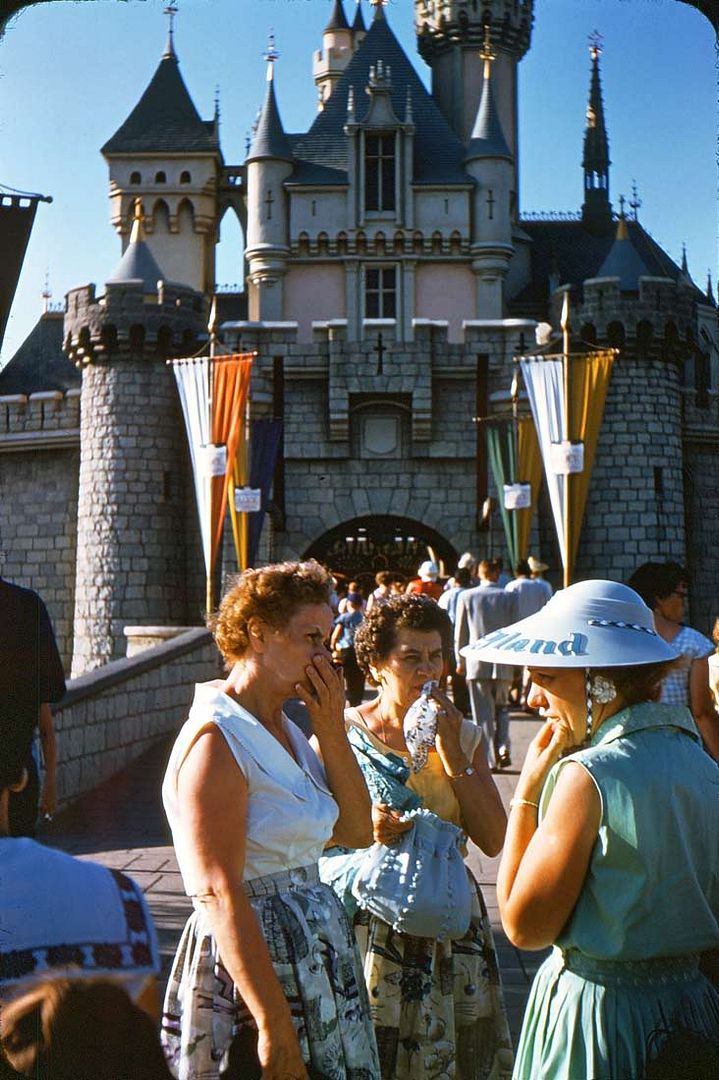 And this last one is unspectacular... a small detail of the "Beaver Valley" section of Nature's Wonderland (July 1960). See the beaver dam there? I think the Mine Train generally saw this from a much more elevated view, could this have been taken while riding on a pack mule?