I picked up these three Disneyland Hallmark greeting cards a few years ago. At the time I wasn't particularly interested in them except for the fact that their photos were the same as the wonderful "PDL" postcards (also by Hallmark). I was seriously collecting Disneyland postcards at the time!

Anyway, here they are (I have their original Hallmark envelopes as well)! I love the 60's style cartoons, think of the endless novelty items produced with similar drawings. This first one is the plainest of the three, a fairly standard single-fold with goofy multiple choice interior.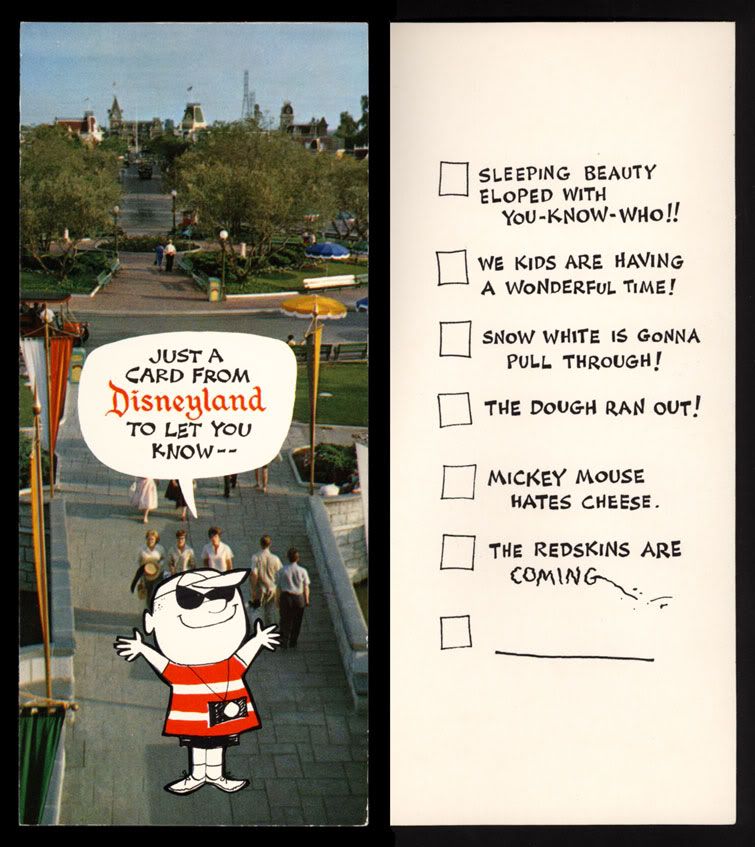 This next one is considerably fancier, unfolding into a triple-wide color photo. Nice! You've got your standard cartoon character, but that silhouette is actually a die-cut shape.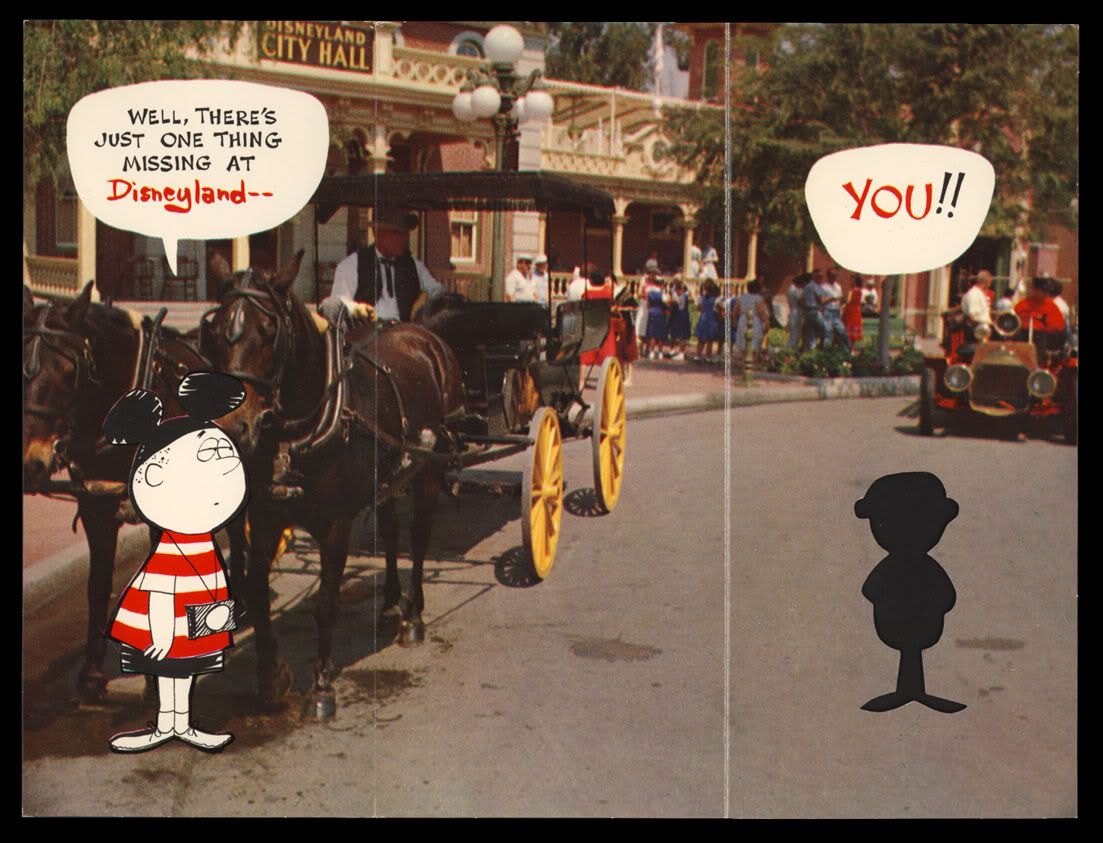 And finally, another 3-panel color photo. These cards aren't really that funny, but how many store bought greeting cards are? In any case, I've been told that these cards are somewhat hard to find, so I am happy to have these three examples in my meager collection!