I am grateful that there is still a big treehouse in Disneyland's Adventureland, even though I miss that crazy Swiss family that used to live there. Though they did play their polkas too loud! Apparently, kids were unaware that there was a Disney movie tie-in, and how can any kid appreciate an amazing, intricate, huge treehouse if there isn't a movie tie-in?? It's just not possible. So the family moved out, and Tarzan moved in (redecorating as most new owners are prone to do).

But we've still got photos of the good old days! Here's a vertigo-inducing shot looking down from the treetops... the fascinating series of belts, pulleys, and thingamajigs all worked in concert to bring water right up to your room. The family REALLY didn't want to walk downstairs to wash or get a drink! I mean, think about it. Those Swiss, what are you gonna do! But I love 'em for building this contraption, as a kid I could stare at it for hours, or at least until my dad told me to move it.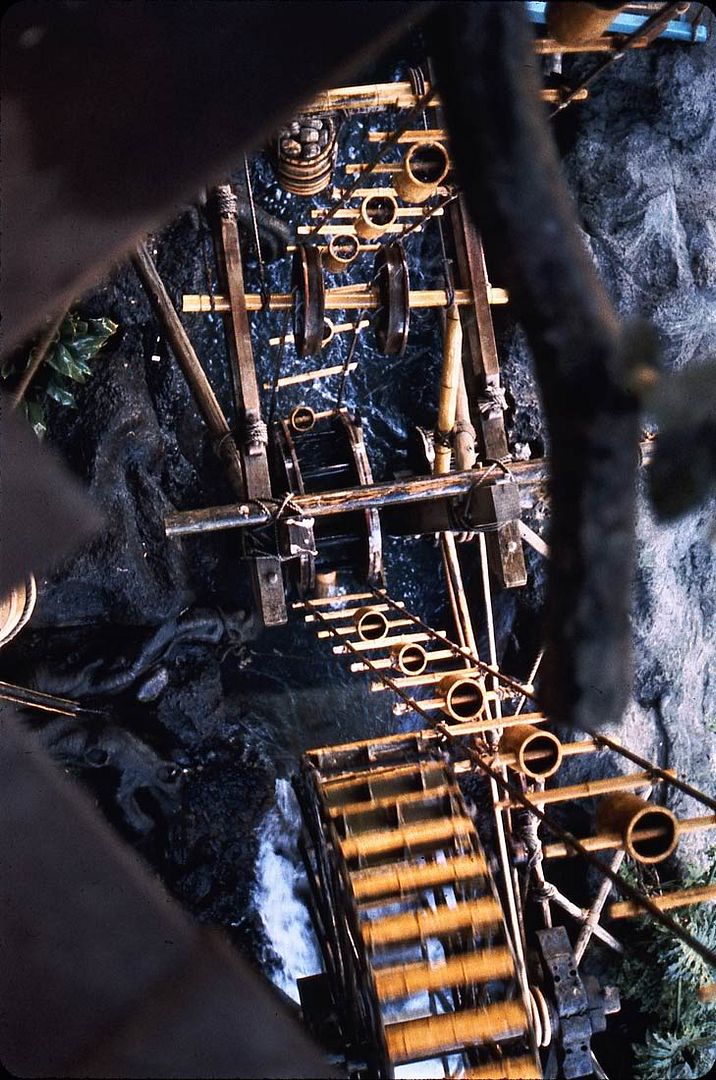 There were plenty of useful goods salvaged from the ship that was wrecked on a reef (what was the name of the ship? I couldn't find the answer...). Like this canon! Handy for fighting off bloodthirsty pirates, or a Gorn. (Look it up, non-nerds!)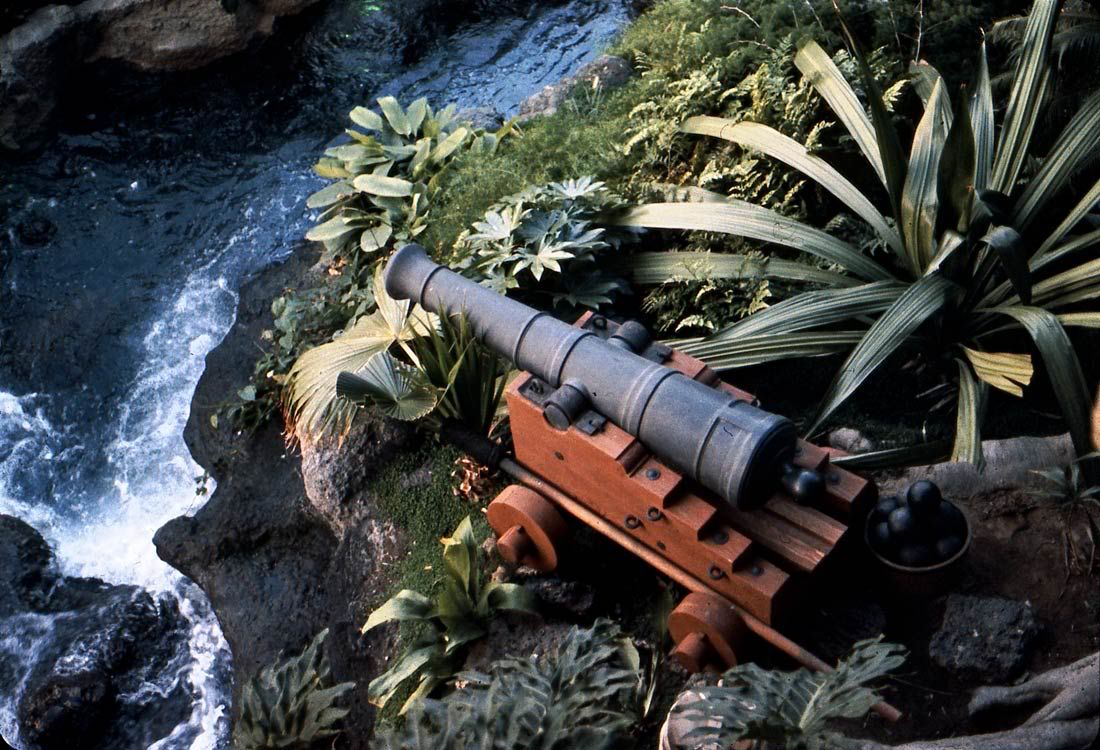 Here's a view from up in the branches. When you are from Switzerland, and you are very homesick, and the heat and tropical haze is just so, you can almost believe that you are seeing the beloved Matterhorn way off on the horizon. But that would be impossible, wouldn't it?