I've got three from '57 for you today, all part of the same lot as the mystery image that I posted a few weeks ago.

We'll start in Frontierland with this nice busy shot of the Mark Twain at the dock. There's lots of great activity in this one. To the left what I thought was a ticket booth, but now I'm not so sure. Anybody know?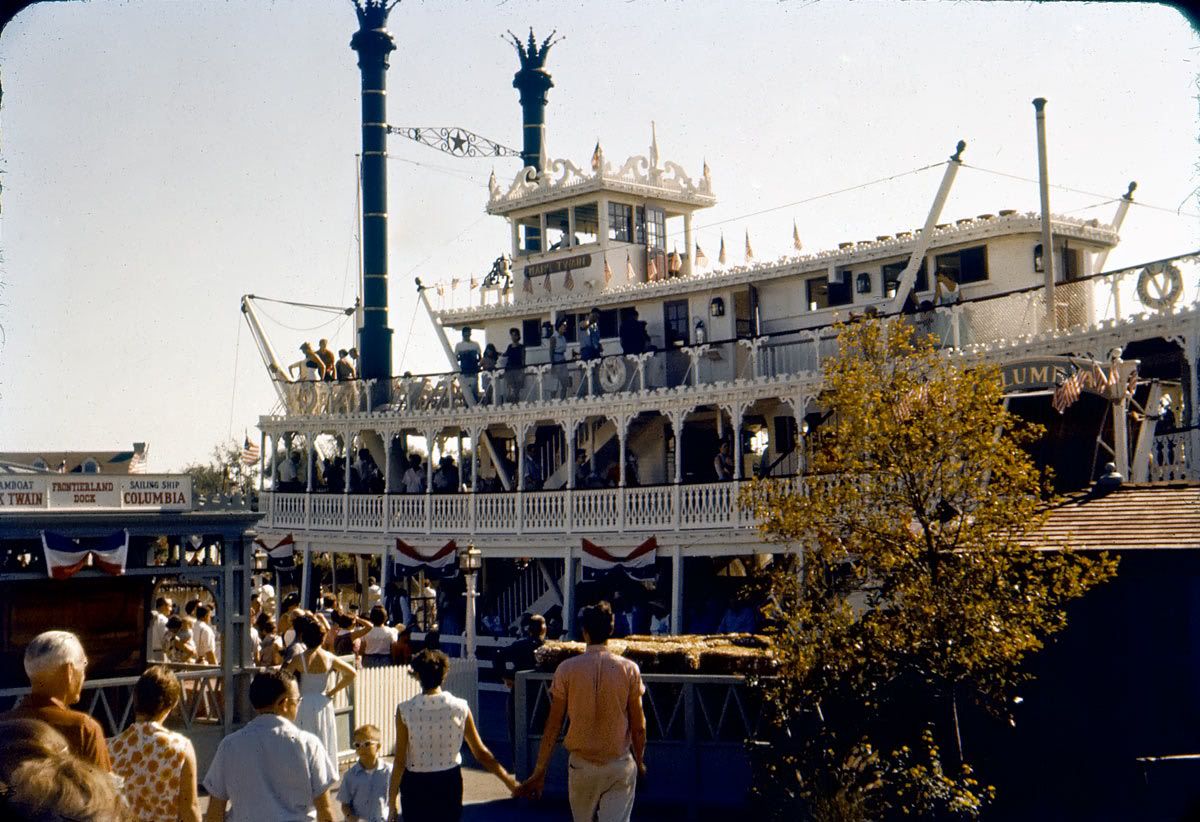 Next is the very unusual photo looking up into the various ropes and yards and all of that nautical stuff. That cast member is quite the aerialist, he appears to be hanging from that rope in a very unsafe manner!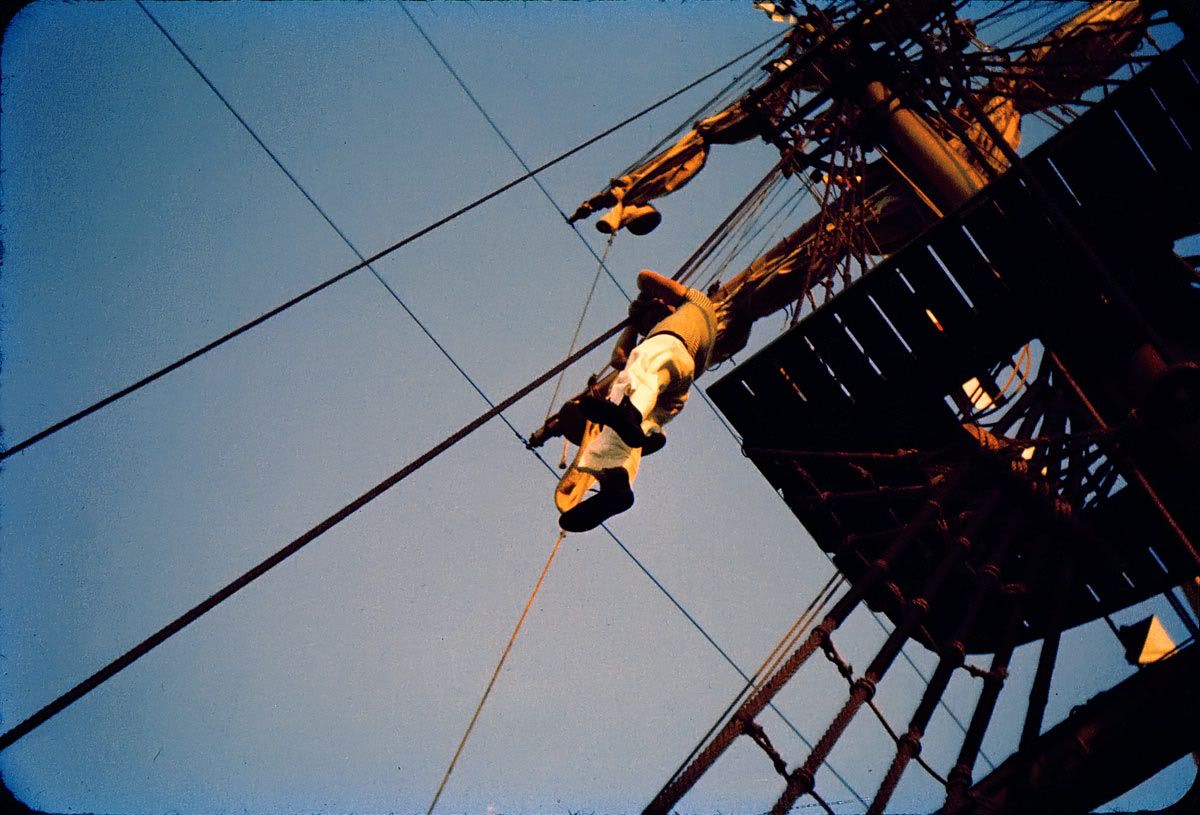 And finally, blurry but still nice, is this photo of the whirling Astro Jets in all of their 50's glory.