I think I can say without any qualms that this first photo is one of the ugliest I've ever posted. It's gray, and just plain barfy. But it does have its silver lining...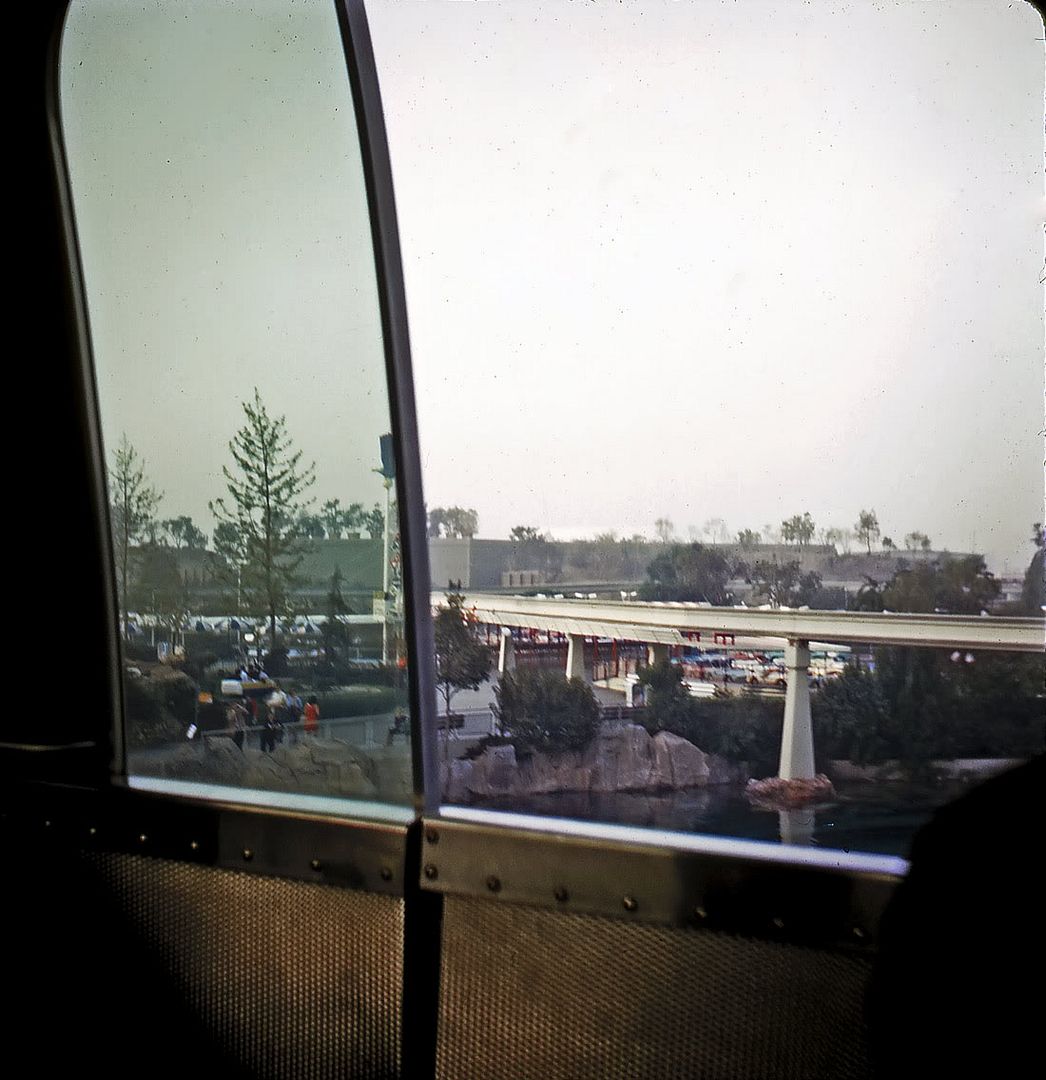 ...through the haze you can see the "It's a Small World" show building while it was still under construction. No playful Mary Blair/Rollie Crump decorations grace the front of the large structure. If you look closely you can see the boxed trees that still grace the top of that attraction (I've always thought that the trees were a neat touch!). If you look down at the supports for the Monorail beamway, you can see some red steel structures that I can only assume would be part of the support system for the Peoplemover track.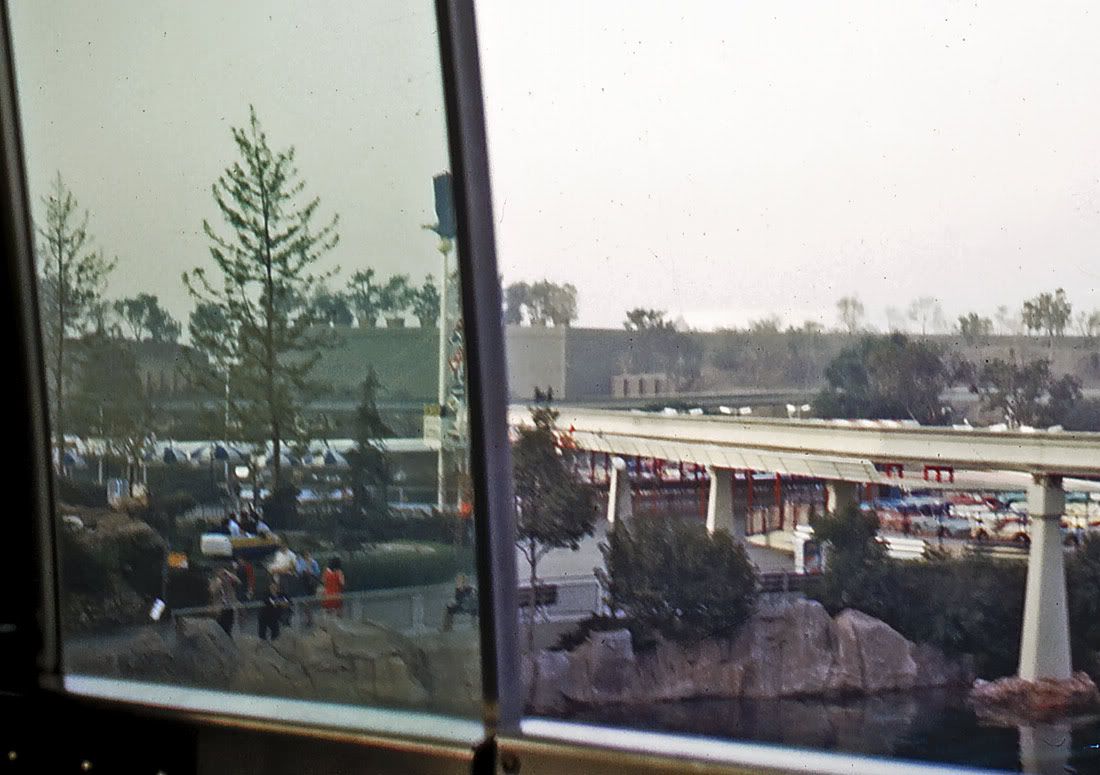 And, just because I had it scanned (and because it's from the same lot), here's a murky photo of King Arthur's Carrousel. Before all of the horses were white! The dark quality of the picture makes this ride seem vaguely manacing. It's gonna eat you!