Once again I am delving into a batch of images from 1972 and Nature's Wonderland. In no particular order (because I am lazy)!

This mountain lion is prepared to pounce, you can see the end of his twitchy tail (although, in reality, I don't think it moved). Nice kitty! I believe that this was one of the last things you saw before entering Rainbow Caverns, where your mind would be blown by the psychedelic colors and haunting otherworldly music.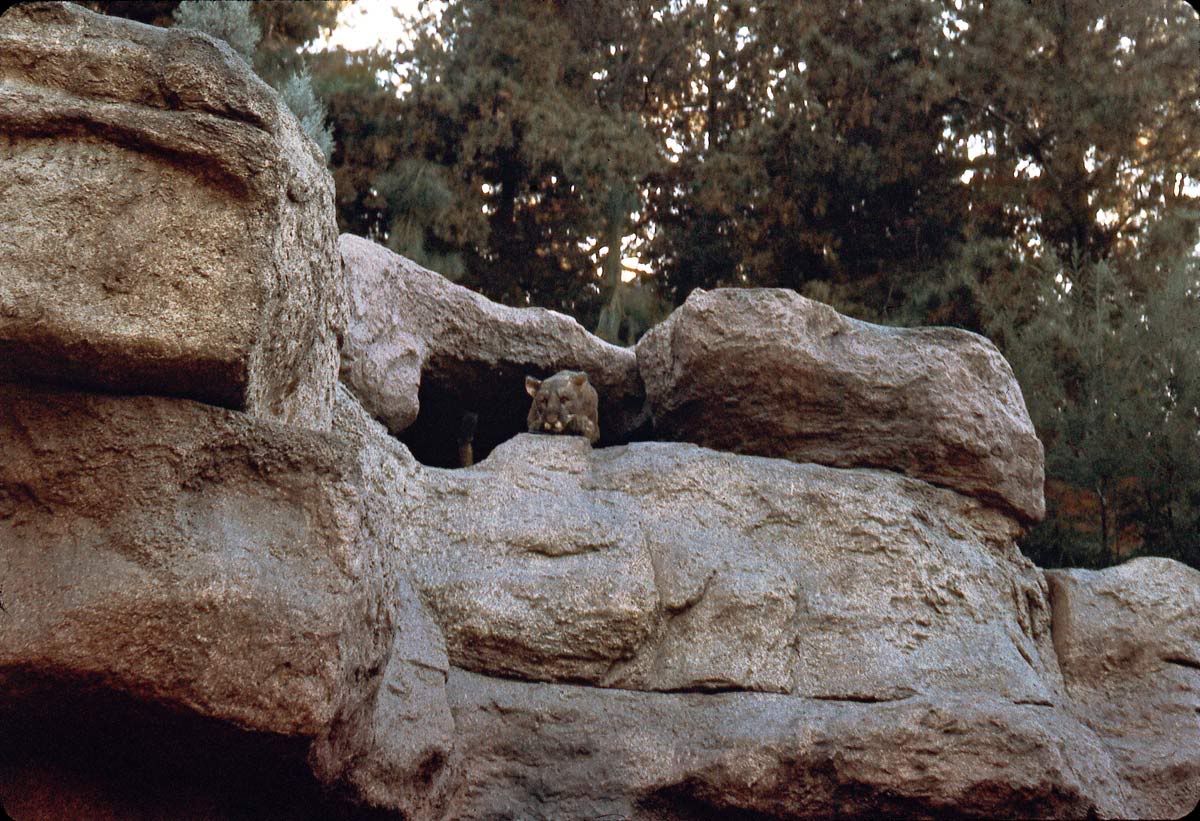 There's Old Unfaithful geyser, and the bubblin' pots o' mud in all the colors of the rainbow. What about periwinkle? Is there a periwinkle pot o' mud? Not many people know that the "mud" was actually thick, rich turkey gravy. Just like grandma used to make!



Look there! Behind that tree! It's two male elk, battling it out for the remote control. The girls to the right look slightly bored, they've seen it all before. The pile of sun-bleached antlers is a testament to... um, something.