It's time to visit yesterday's future! Tomorrowland 1972, to be exact. As I have said (over and over, endlessly, until each of you can hardly stand it...), this was the Disneyland of my childhood; and many of my fondest memories of visiting the park were forged during this time.

This guy didn't succumb to the temptation to grow his hair long and forgo bathing like those darn hippies! Who knows, maybe he had served in Vietnam. As you can see, the Autopia cars now look like Corvette Stingrays - - I believe that this model was introduced in 1967, and they were in service until the attraction received a major overhaul in 2000. Love the extra large, plaid bell bottoms on the young woman to the right!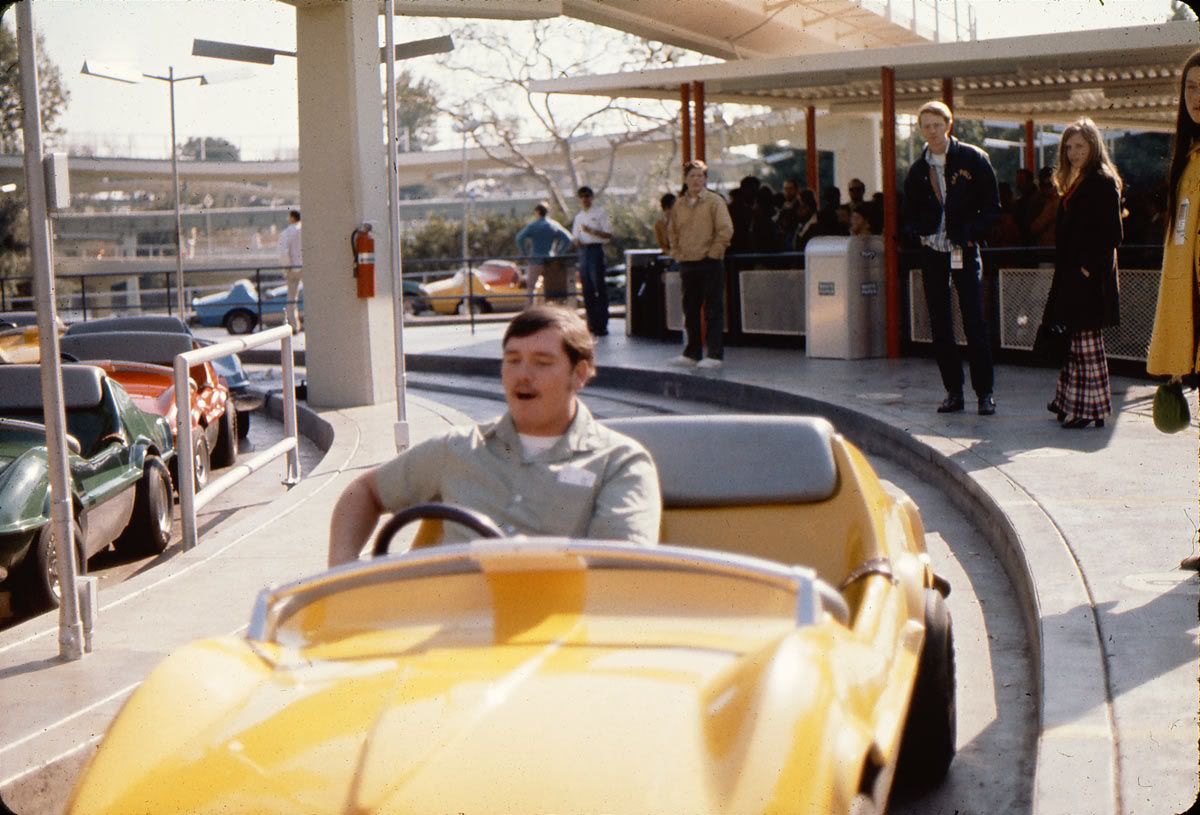 Here's the classic Rocket Jets platform, you were already a good 25 feet (or so) above the ground before your rocket took off! And once you got going, THAT was fun! The level below the Rocket Jets was the circular load area for the Peoplemover. What I wouldn't give to bring that ride back...! At the top of the elevator gantry are what look like two television cameras covered with tarps. Is that what they are?