When Disneyland first opened, there were no costumed characters wandering the park for photo ops and autographs (I still think that the idea of getting an autograph from one of them is weird). But today it is just one of those things that the public expects when they go to a Disney park! As a kid, those giant heads freaked me out.

But they don't worry this little girl, she was much braver than me! She's standing (somewhere in Tomorrowland) with the Practical Pig and the Piper Pig (and wearing her mouse ears). The Practical Pig is scary, come on! He looks like he's going to hurt someone. Eat them, maybe.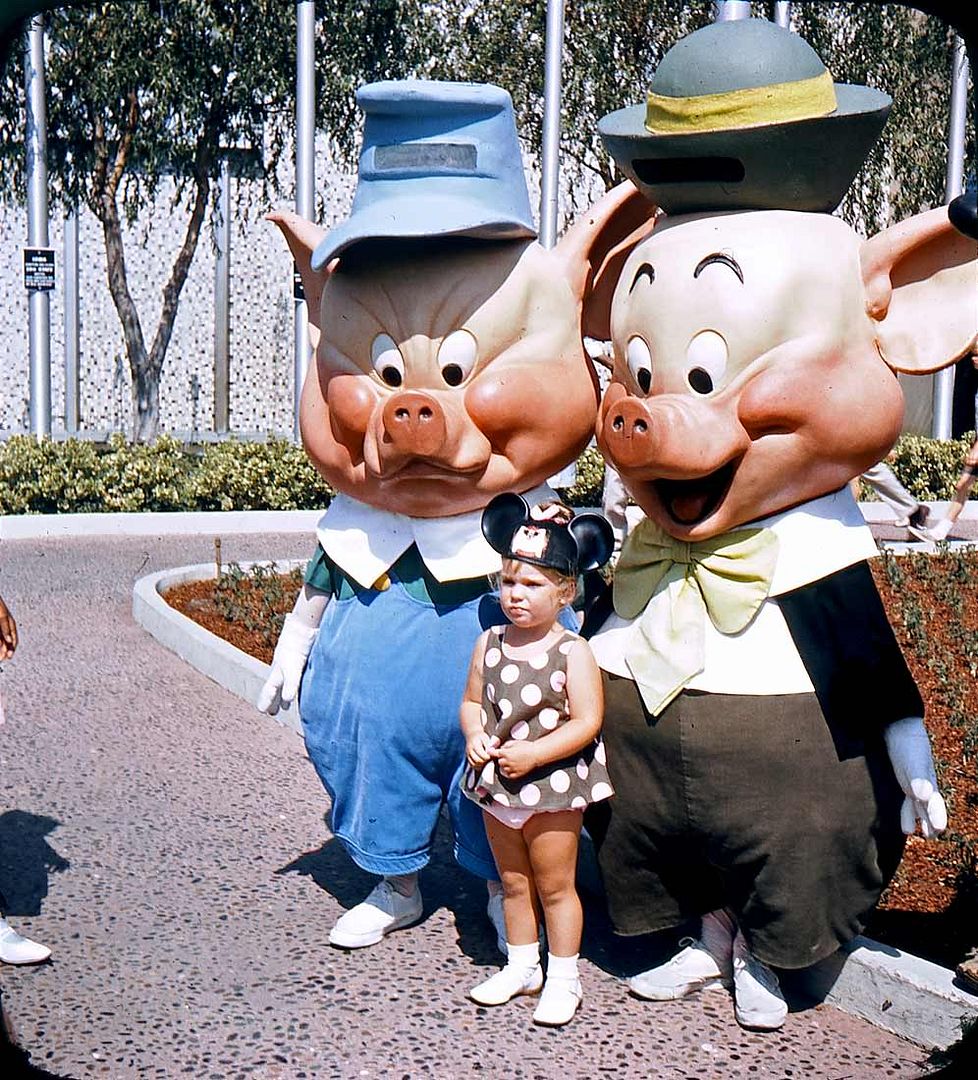 Here's all three oinkers, they've just robbed the Bank of America and are making a getaway!



The whole family had to get in on this one... Mickey Mouse himself (wow, he really is short) poses with a happy bunch. Cat's eye glasses were the order of the day for the ladies. Everyone looks pretty fresh, they must be arriving rather than leaving!