Today I have three slides from the 1964 New York World's Fair. They don't feature any specific buildings (well, one of them does I guess), but I like them because you can get a feeling for what it was like to walk around the grounds.

In the background is the zigzag roof of the train station. An empty tram passes by, and cheerful flags of the world add a splash of welcome color to the surroundings.



I don't know, Mabel, the line for the that RCA exhibit is awfully long. Of course, we can go see ourselves on a real color TV. Or we could go party at the Mormon pavilion instead, there's nobody over there!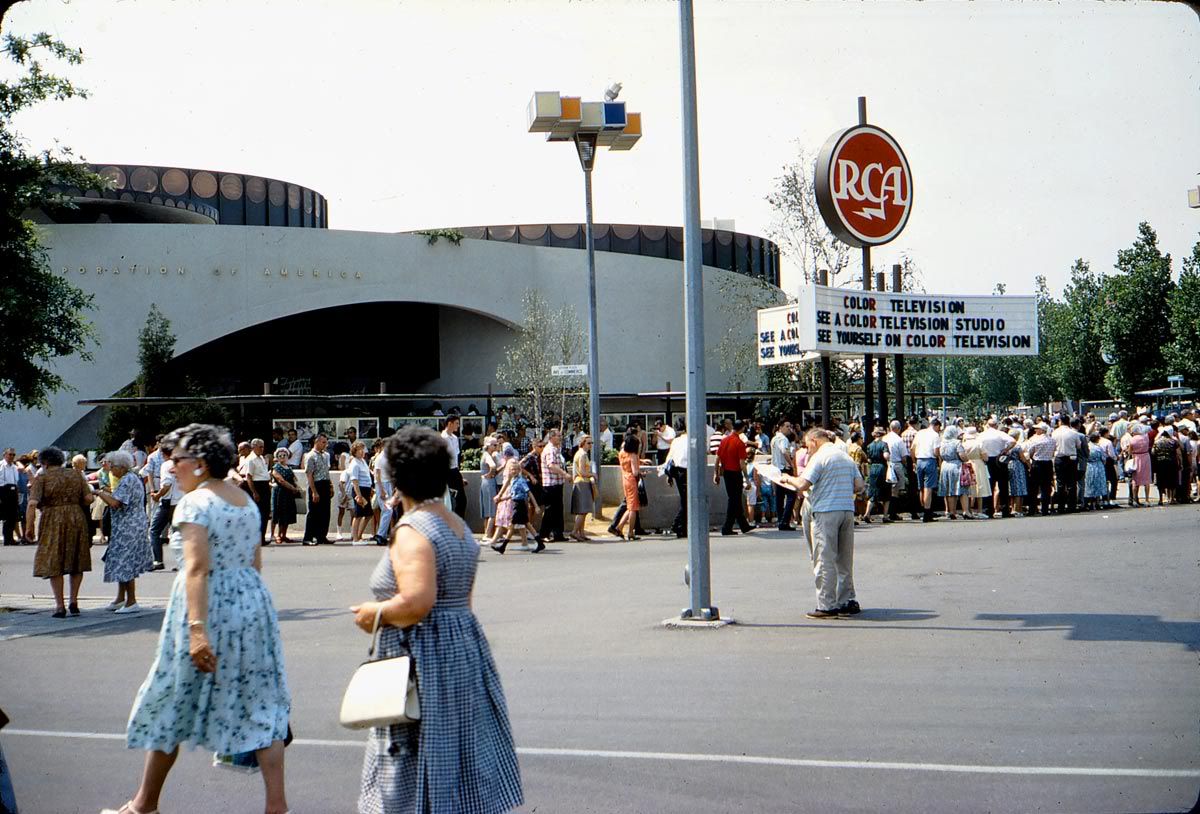 To our left we can see the columns of part of the New York State pavilion, and in the foreground there is a bit of the Africa pavilion, and I think that the Sierra Leone pavilion is off to the right. Trams come and go while a distinctive fountain erupts in the background. I tried to find out what it was called, but to no avail. Maybe next time I will try harder!