Today we'll be looking at a few slides from 1968 Frontierland.

I'll start with this familiar view of Bear Country (the original Bear Country!). It's a nice photo all by itself, but might be of additional interest if you look at similar photos from other years, like this one, and this one.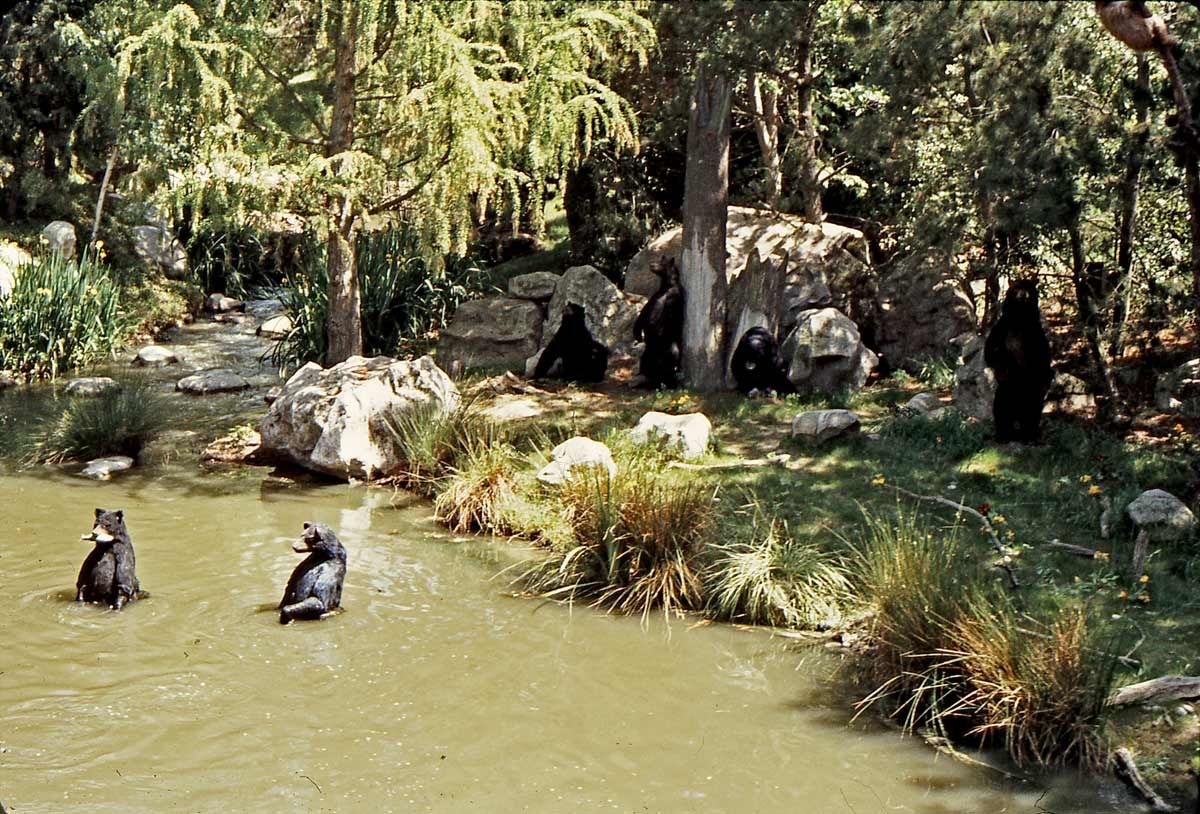 Ever feel self-conscious when having your picture taken? That dude sipping on his soda sure does. Notice his ticket book sticking out of his shirt pocket. I really should know which restaurant this is, since it is right outside the Golden Horseshoe. But I don't. I could look it up, but that would involve effort. It is a sobering thing to consider that the paper cups, plates, and that box (all with "Disneyland" emblazoned on them) would all fetch a tidy sum on the collector's market today. One man's trash...



And finally, a look at the El Dorado, the rootin'-tootinest hotel this side of the Mississippi. Nice beds, $1. Sheets are 50 cents extra. Bedbugs and lice are free! Just like the all of the best things. Nearby is a friendly saloon in case you need to wet your whistle, or have a hankerin' for some tinny pie-anny music, or need to break a balsa wood chair over some varmint's head.