Sometimes it seems as if it is always sunny at Disneyland, but of course that isn't always the case. One of my most fun visits was during a cold rainy day in November!

These next three photos were taken during a gray day in April, 1957. Just look at those dark skies!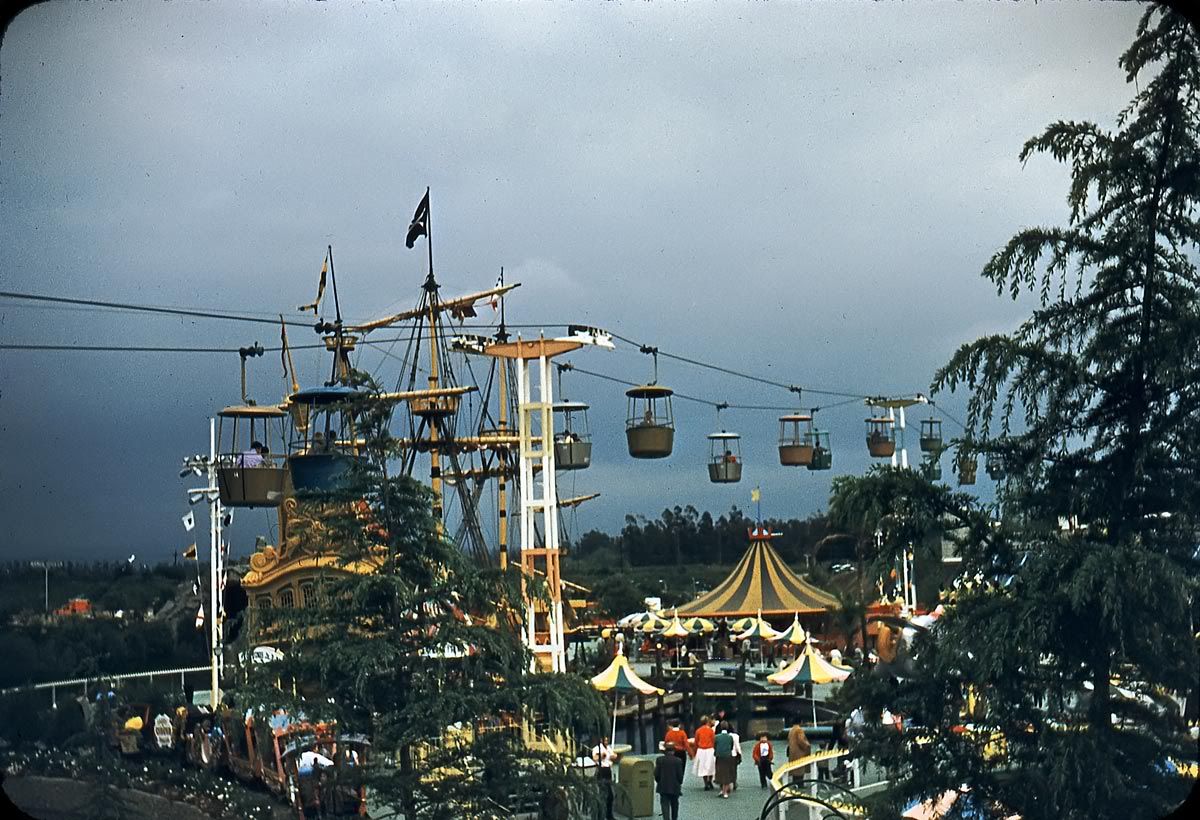 I guess that the film stock imparted a greenish cast to everything... it reminds me of how the sky looks during the calm before a storm! Crowds are certainly light...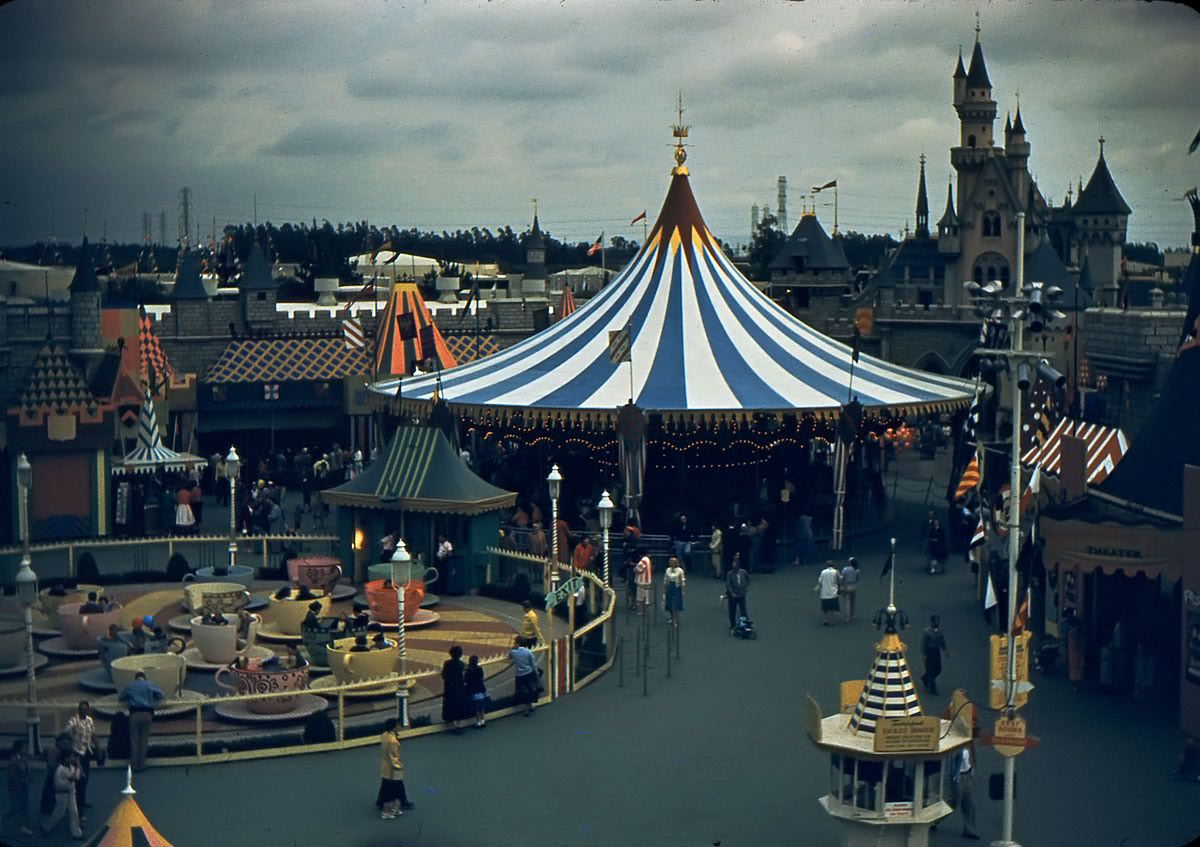 Somehow the moody sky suits the Pirate Ship! It appears that some of the lights on board have been lit. In spite of the gloom, remember that April showers would bring May flowers!