Happy Friday! I have two really nice Frontierland views (circa 1959) for you today.
Let's start with this neat shot; in the foreground is Aunt Jemima's Kitchen, with its palm-thatched roof and low brick wall. I believe that the blue "adobe" building is also part of A.J.'s, but if I am mistaken, please let me know! I love the colors in this one, from the umbrellas, to the pink brick, to the southwestern blue on the wall. Looks like it was a perfect day to be at the park.
Meanwhile I am wondering about the elevated vantage point of the photographer - where could he/she have been standing? I think that the train tracks were too far away. Could it have been taken from the Chicken Plantation?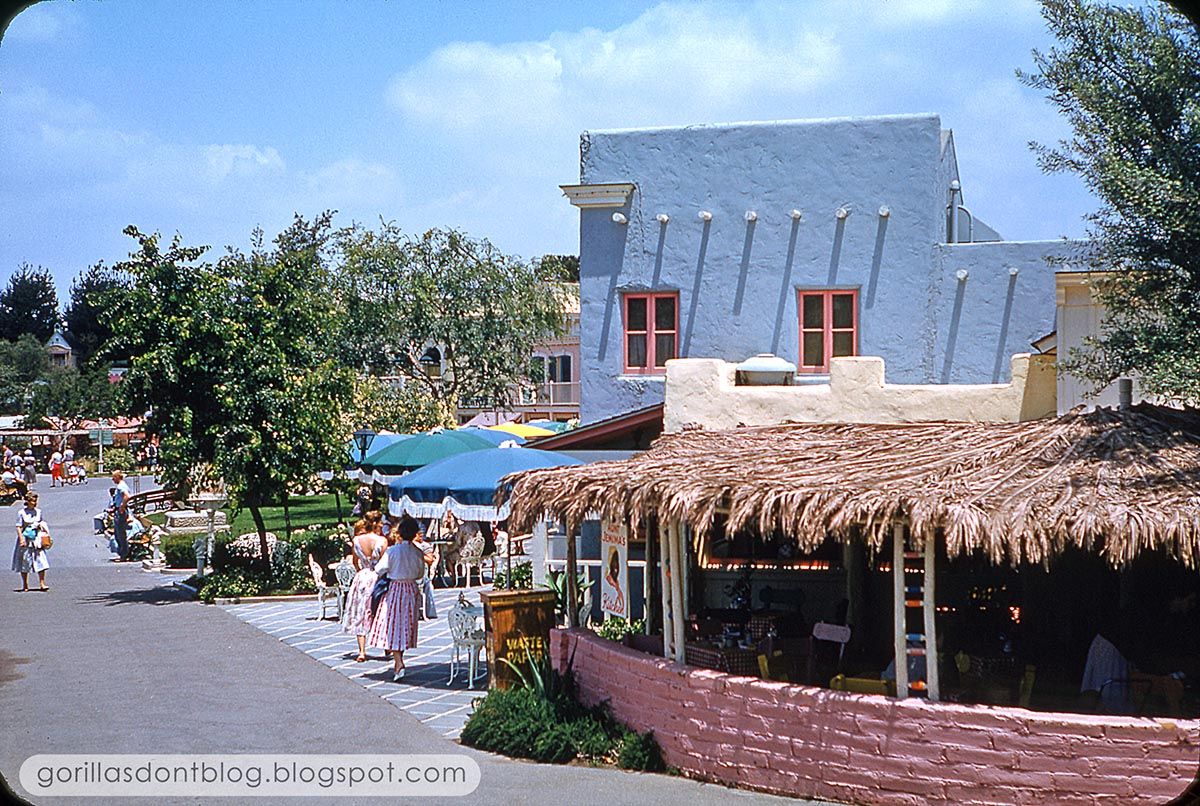 OK, since I originally wrote the previous paragraph, I did a little research; Or to be more specific, I watched "Disneyland U.S.A." on YouTube, and there is a great aerial view of Frontierland, circa 1956. It looks like the photographer was standing on
that little bridge
that went over the tributary that connected the Jungle Cruise river to the Rivers of America, and was facing more or less in the direction the arrow is pointing.
Next is this nice photo taken near the queue for the Rainbow Caverns Mine Train - not to mention the entrance to the corral where one could still ride a Stagecoach or Conestoga Wagon. Right in the middle is the Gonzalez Trio looking ¡magnifico! in their splendid costumes.