It's been quite a while since I last posted photos of "Freedomland U.S.A." (the Bronx, New York), but I have three for you today.
This first one was taken over in the "Chicago" (1871) area. Just visible in the upper left is one of the steamboats, "The American" (the other was "The Canadian"); see the ticket booth for the Great Lakes Cruise? The little girl has apparently never seen a person with a camera before. Say, there goes a fire company pulling (and pushing) an olde-timey fire wagon through. Why in the world would they need that?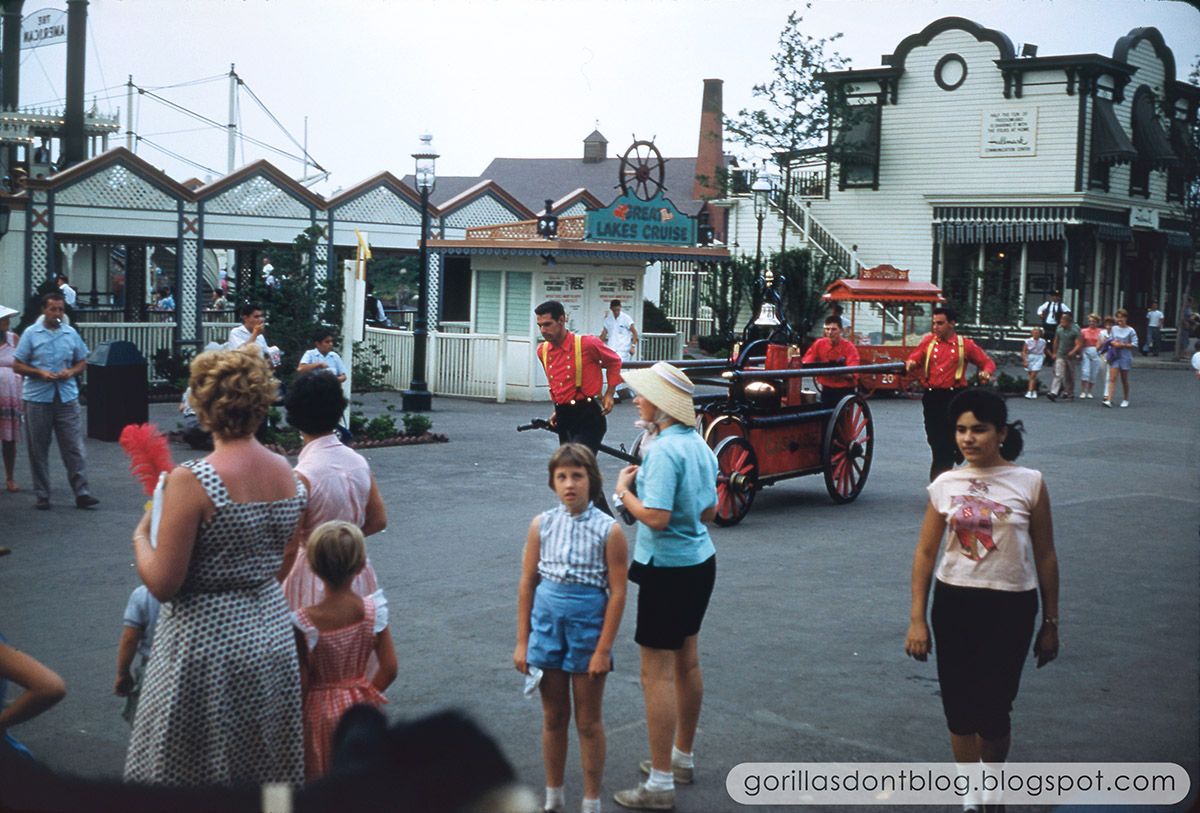 What? Chicago's on fire again? Seems like it happened every 20 minutes. Which it did. Lucky kids were chosen to help fight the blaze, just like at a real conflagration! Tax payers like it because kids work for free and they don't eat much. The boys with the ostrich feather hats are my heroes.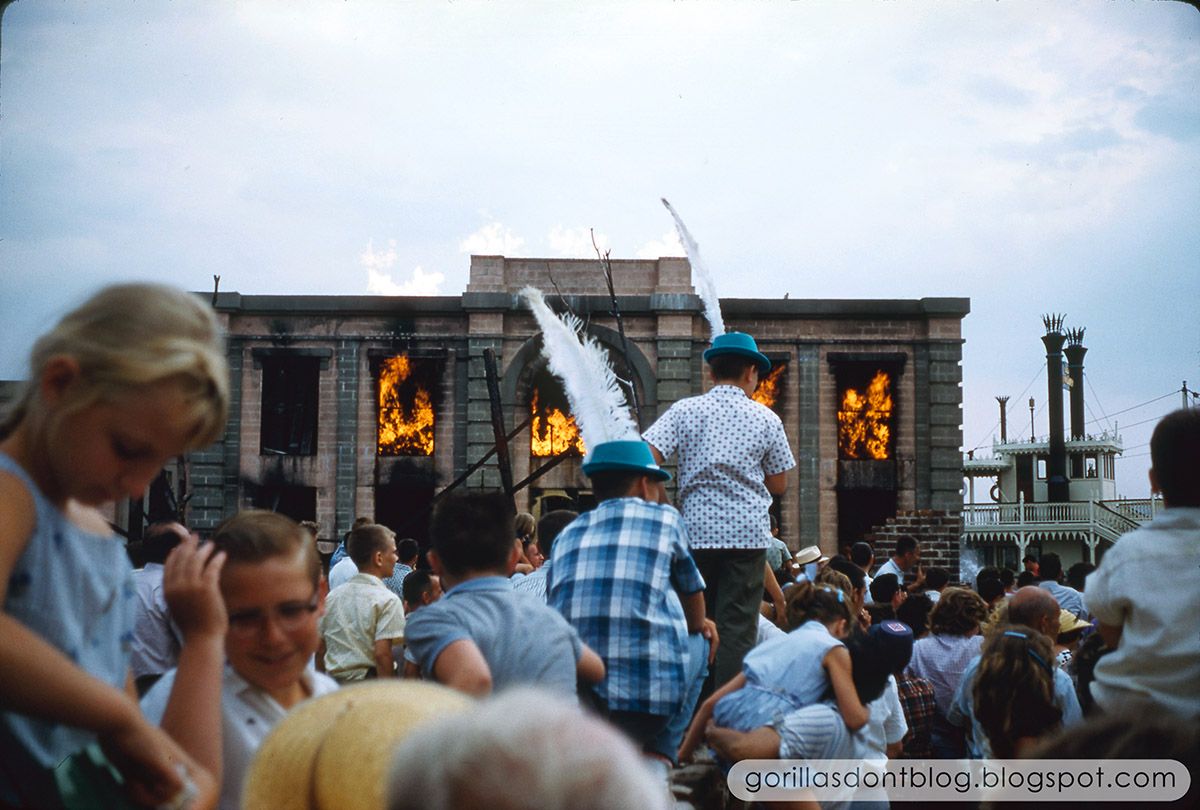 Comparing the Disneyland Band to the Freedomland version is an interesting study in contrasts. While Disneyland's musicians dressed in crisp uniforms, the Freedomland band appears to be made up of a motley collection of cops, clowns, and other characters. A baton twirler is always a plus, though! Notice the beautiful steam locomotive at the station.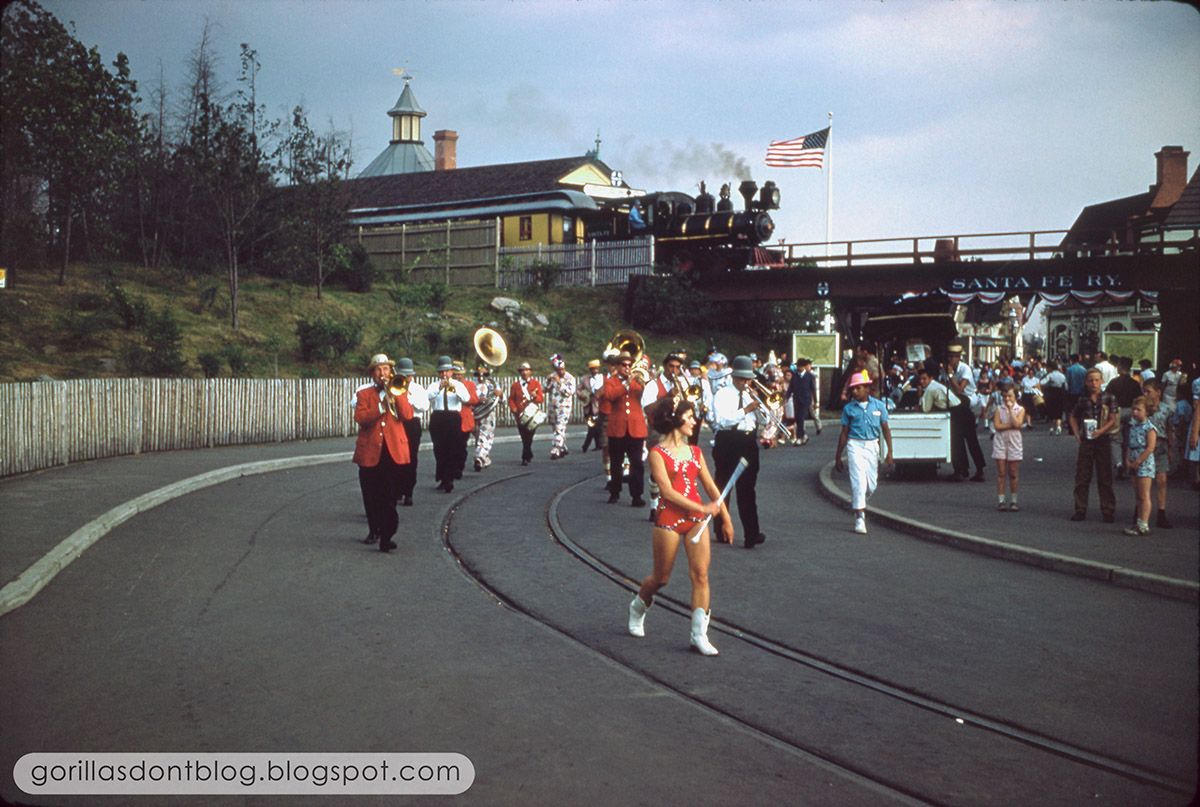 I have a few more Freedomland images for you, coming soon (?)!