Digging through boxes of previously-scanned slides, I found a bunch that I had skipped for one reason or another. Like today's examples. Both of them were mis-aligned when they were originally cut to be put into their cardboard mounts, and the color was not great (though I've certainly seen worse).
Here's the first one, a nice shot of a Horse Drawn Streetcar heading toward Main Street Station. I don't know how these slides got cut incorrectly (that doesn't happen often), and I am disappointed that I don't have the image to the right that appears to be a shot of a Surrey.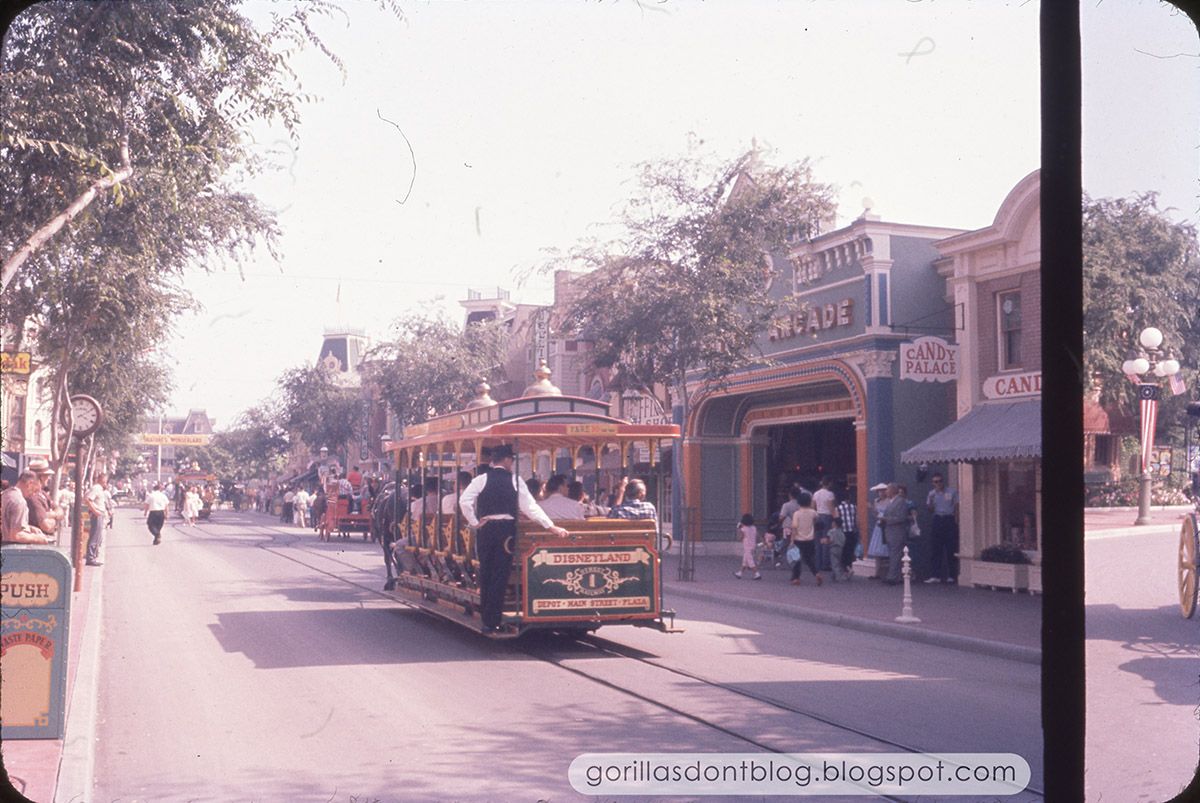 So... crop the photo, fix the color, and we wind up with a lovely image of vintage Main Street. Notice the Chemical Wagon (horse-drawn firetruck) just in front of the Streetcar, the other Streetcar coming toward us, and a banner advertising "Nature's Wonderland".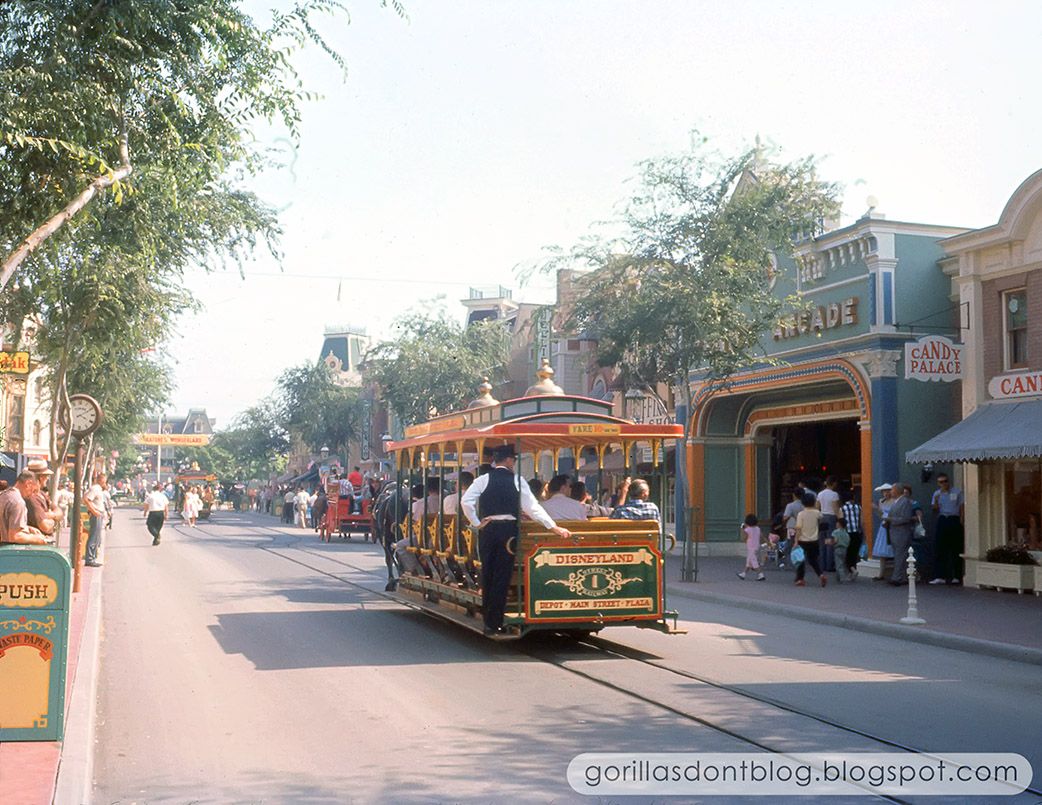 Next is this photo of the Coke Corner, with a popcorn cart and a streetcar - we're only steps away from the first image. The small slice of the other slide that got cut was taken next to the China Shop.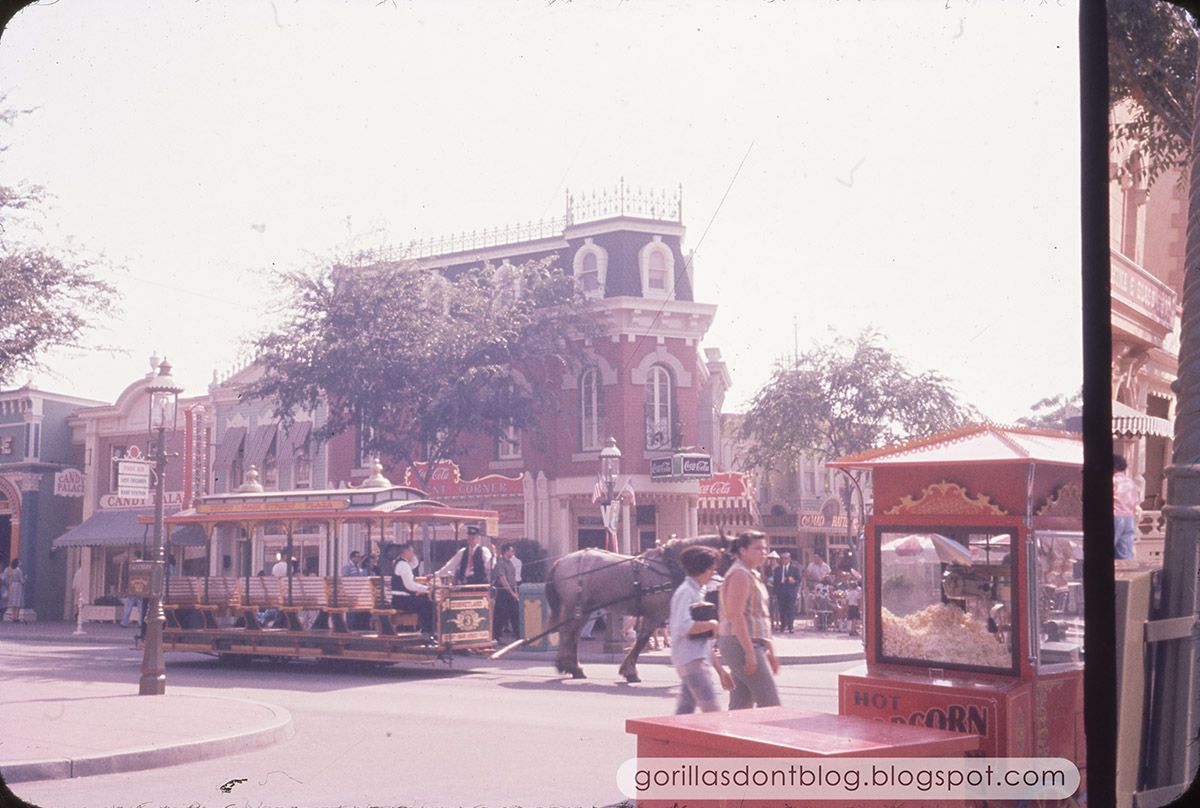 And... crop, color-adjust, remove the dust, and we're left with another pleasant look at Main Street, and an unusual angle to boot. Who's more bored, a Maytag repairman, or a streetcar driver? (Answer: Maytag repairman).