My pal "Mr. X" used to work at Disneyland when he was a teenager, and he regularly visited the Carnation Plaza Gardens to watch the many legendary big bands as they performed there. And... he brought his camera! He was nice enough to let me scan some of his photos to share here.
In this series of images, we'll see Count Basie and his orchestra, from June 23rd, 1974. Count Basie! Pretty amazing. Here's the Count himself addressing the crowd. Imagine getting to see such a renowned musician on a warm summer night.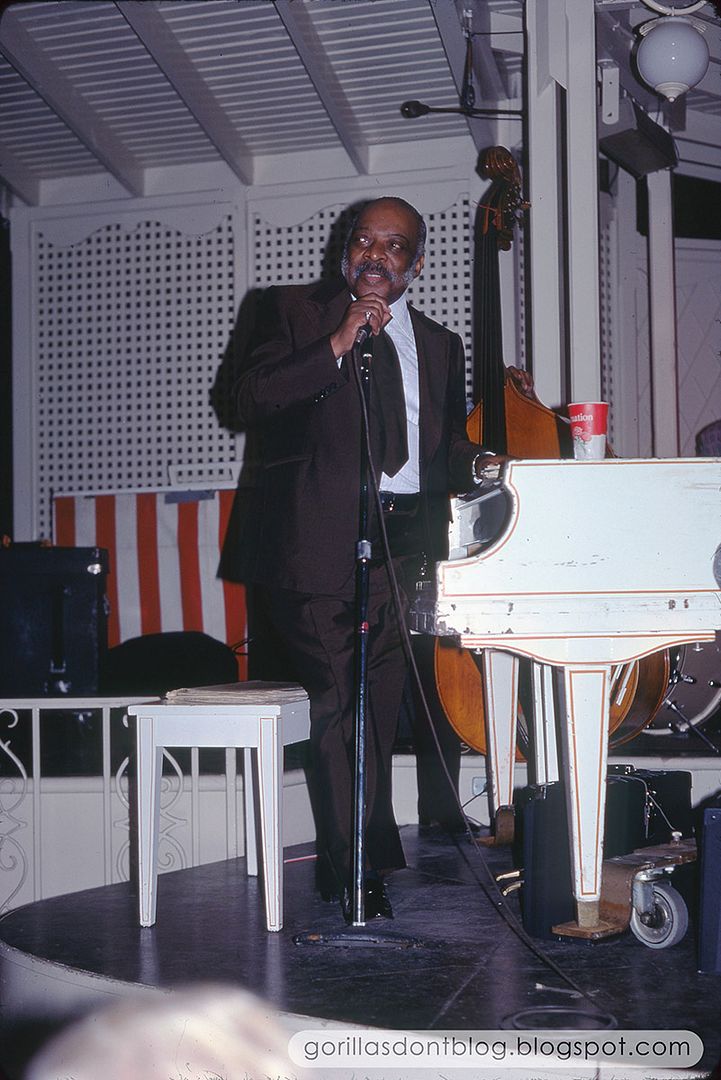 Luckily for me, Mr. X knows a lot about the big bands of this era, and he said that the guitarist is Freddie Greene. The gentleman playing trombone is Al Grey - this was his last year with the band.
There's the Count and Freddie Greene again, along with Norman Keenan on the stand-up bass.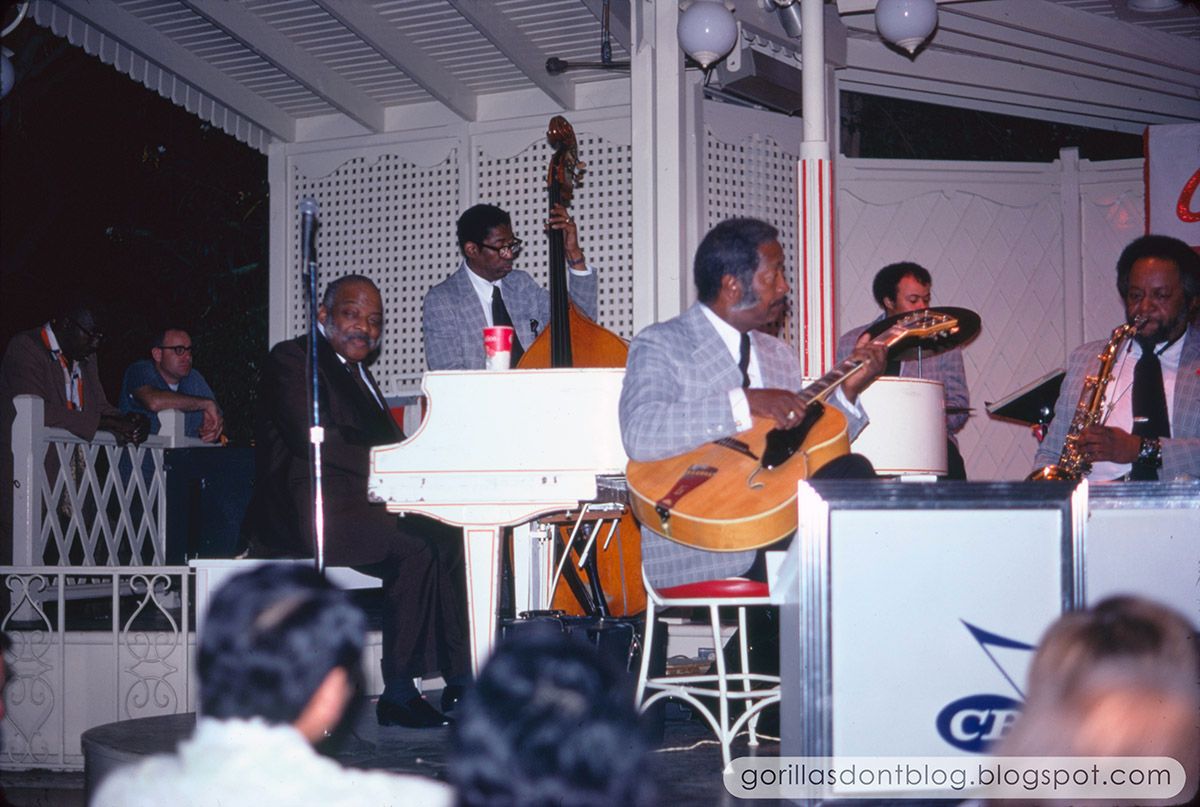 Here is Jimmy Forrest on saxophone; the drummer (to the extreme left) is Harold Jones, who also played drums regularly for Sarah Vaughn.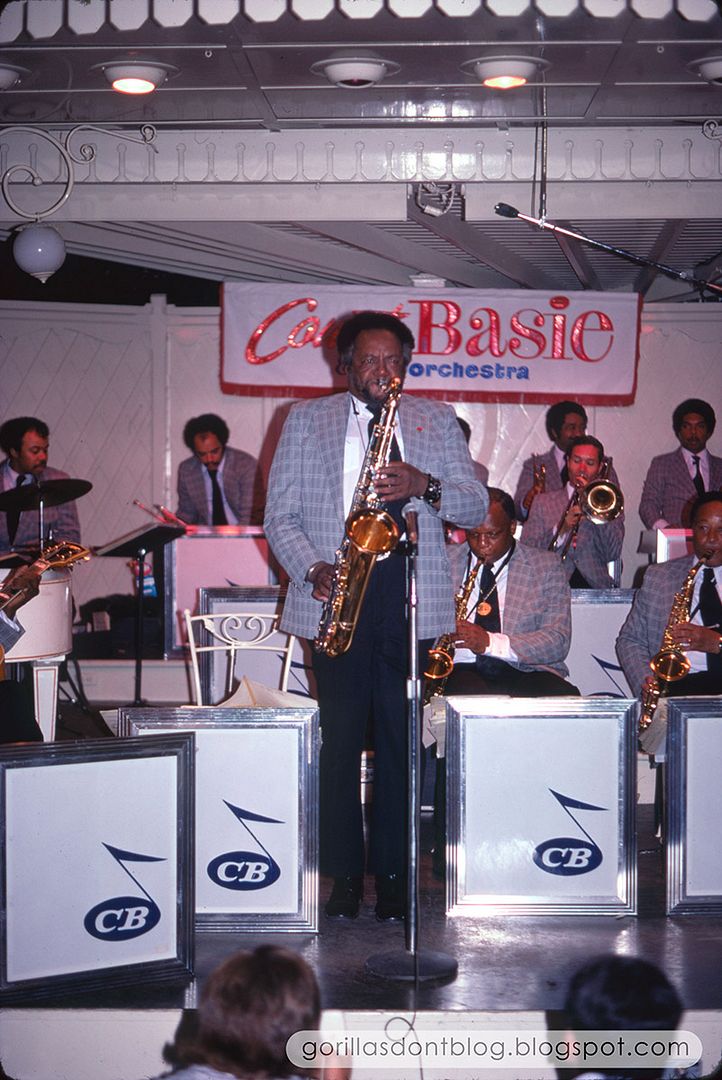 Mr. X says, "This is a nice shot of the well known trombonist Al Grey soloing. On the other tenor sax chair is Eddie Lockjaw Davis. The tenor sax player on the left is Jimmy Forrest. T
hat is Paul Cohn on lead trumpet (second from left with glasses). And lower left is Freddie Greene, rhythm guitarist who had been with Basie since the beginning in 1934. The lead alto sax player, next to Eddie Davis, is Bobby Plater".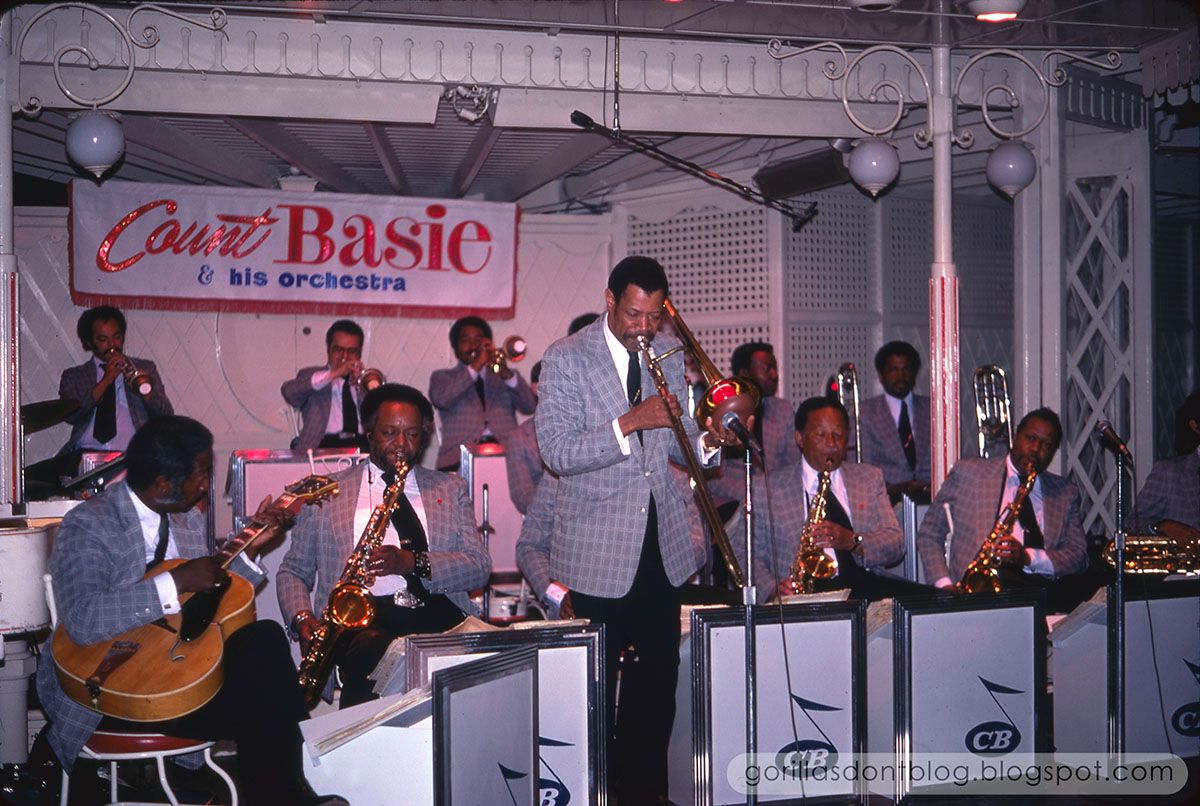 Thank you to Mr. X for the images and information!