Ken Martinez has lots of stuff to share with us in the future, but today is the last part (of four) featuring his vintage WDW guide:
Walt Disney World - Resort Guide 1977 (part 4)
Today's final post from the "Walt Disney World - Resort Guide" features the community of Lake Buena Vista. It's actually an incorporated city located in Orange County on the Walt Disney World property.
The Treehouse and Vacation Villas were located in the community of Lake Buena Vista and provided a fuller living space including more amenities for WDW vacationers.
The Lake Buena Vista Shopping Village was also located in Lake Buena Vista. This was the first commercial/shopping/dining complex on the WDW property. Flashier establishments and entertainment complexes have followed, like Pleasure Island, Downtown Disney and now Disney Springs.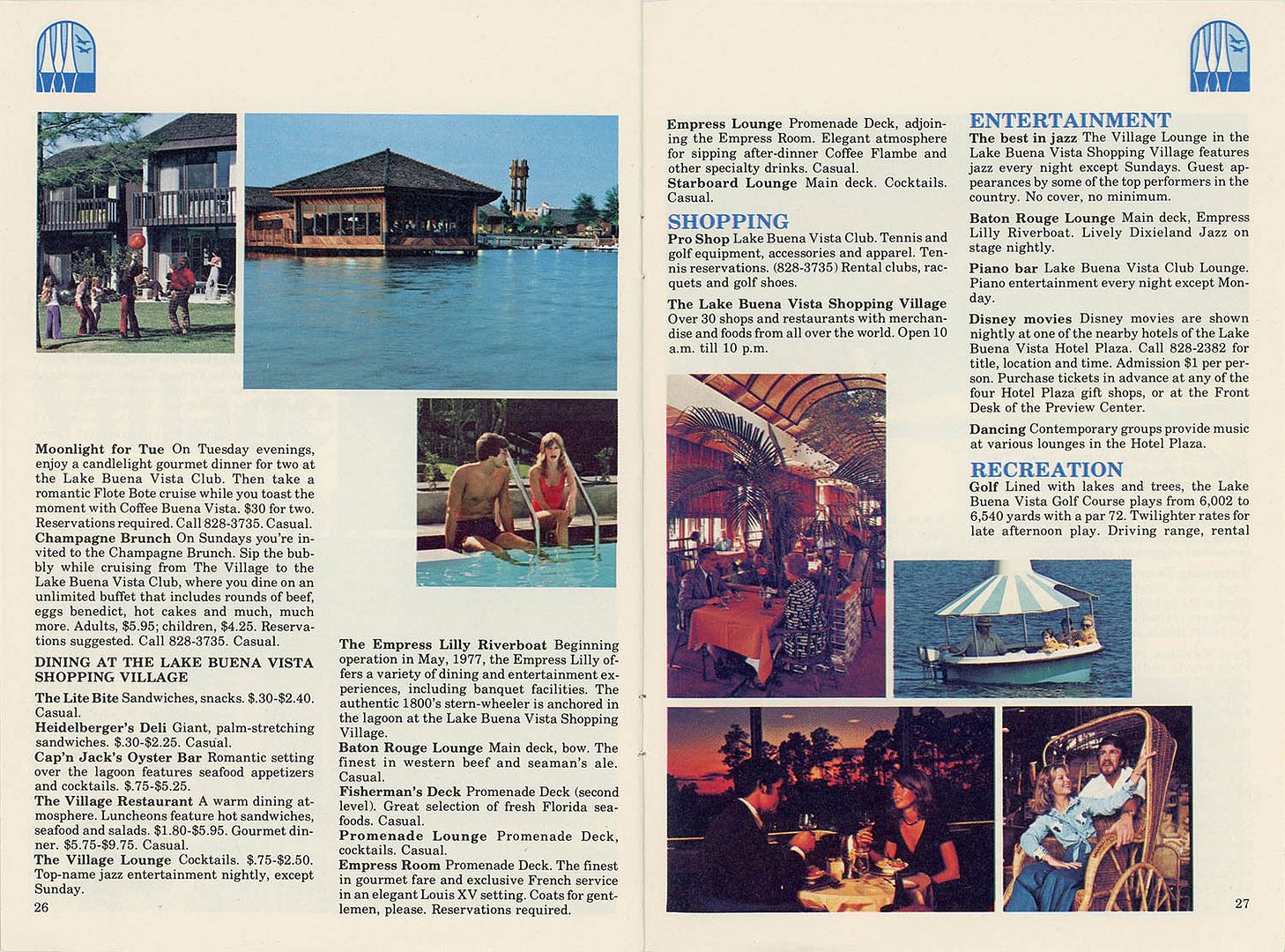 Here we have a map of the Lake Buena Vista Community. As shown here is was a pretty simple area compared to what it has become today. What's missing from this map is the Hotel Plaza which hosted four to five non-Disney owned hotels.
In the final page spread of this booklet are advertisements for three different attractions within Walt Disney World, the "Lake Buena Vista Shopping Village", later to be called "Walt Disney World Village", the newly opened "River Country" at Fort Wilderness Campground and "Treasure Island" which was located on Bay Lake between the Fort Wilderness and Contemporary Resort shores. Both River Country and Treasure Island are now a part of WDW's past.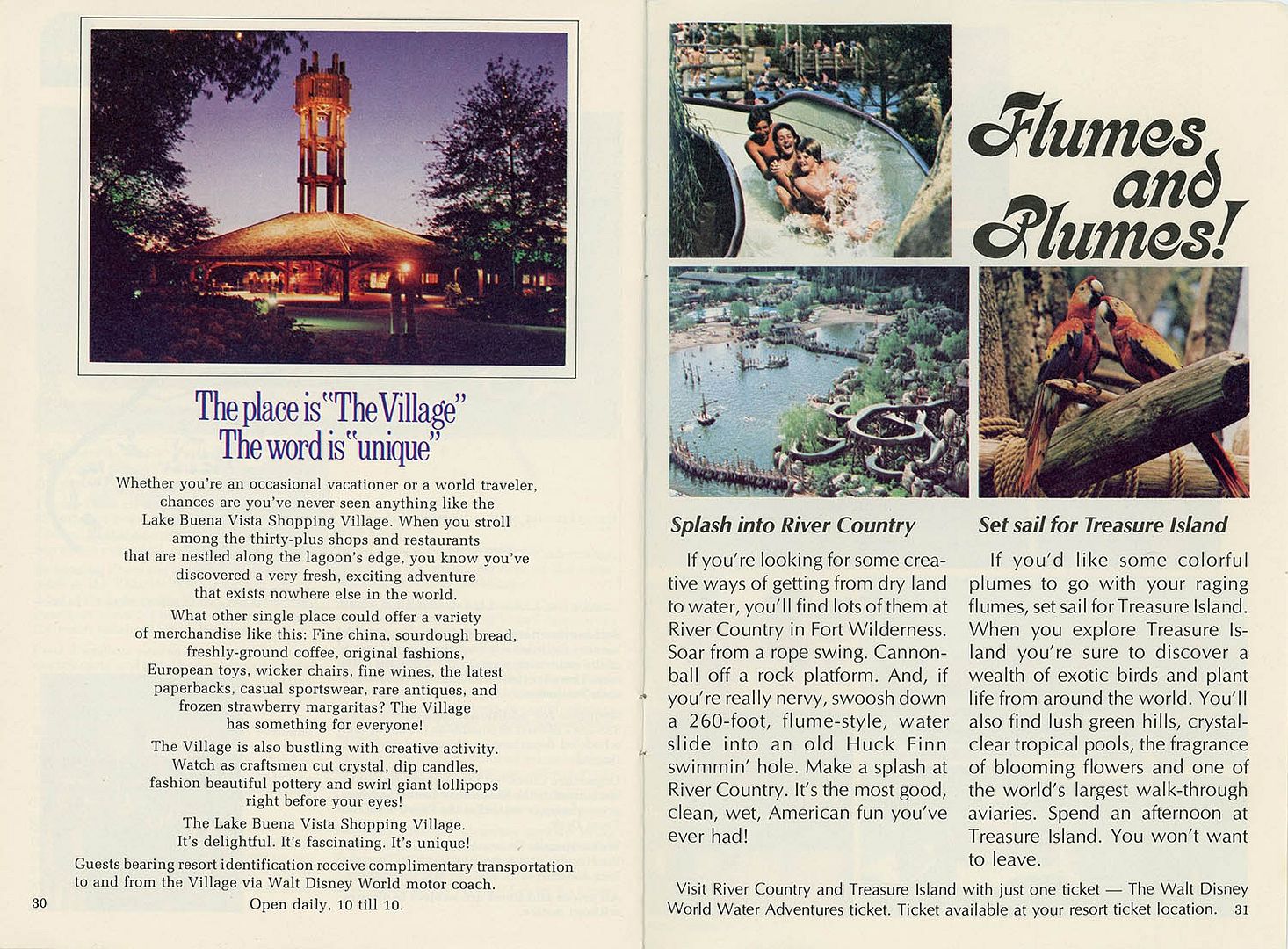 Well readers, that completes it for this booklet. I hope you enjoyed this set of posts on Walt Disney World's early resort complex. Coming up I'll be sharing guide booklets to the Magic Kingdom and EPCOT Center. Stay tuned.
Thanks to Ken Martinez, once again, I appreciate all of his efforts very much! I sure wish I could have seen the Florida park back in its first decade - of course it has expanded, and in many ways it has improved, but like Disneyland, the early years had a certain look and feel that is long gone now.