Sometimes a collector gets lucky and finds some really amazing images amongst the dross and dreck. And sometimes you just find dross and dreck! Today's images land somewhere in the middle.
I would absolutely love this first slide if it was in focus! Trust me, this looks better than the actual picture; Photoshop has some image sharpening tools that do amazing things. Anyway, in spite of the softness it's an interesting look (circa 1956) at Holiday Hill (with hiking trails) and the Skyway tower that stood on it. To our left is the Yacht Bar in its original location - when the Matterhorn was built, the entire building was picked up, turned around, and placed elsewhere.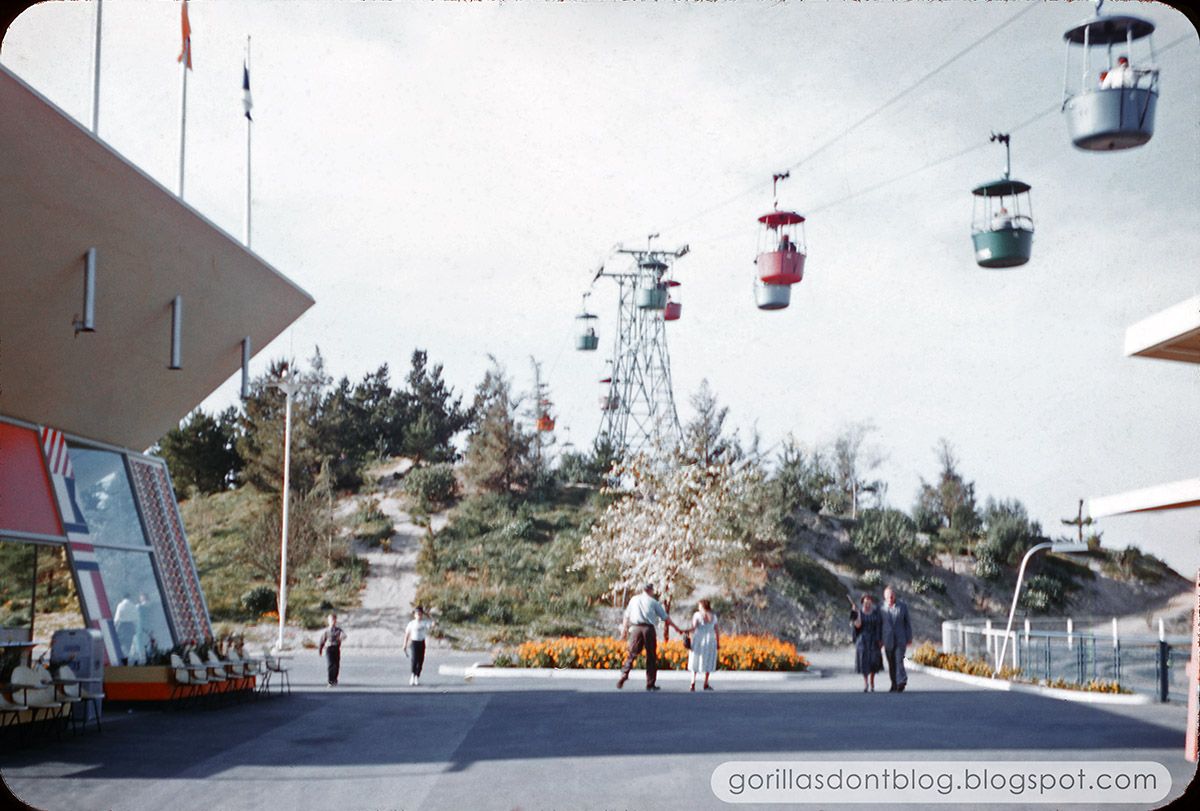 Also from 1956 (December 29th, to be exact) is this oddly blue-gray photo from the Skyway looking down on Fantasyland as we head toward the Chalet terminus. We get a glimpse of the backstage area to our left; it's as amazing as I always imagined! Isn't that door magical? To our right is an outdoor dining area - is that "Fant 1" beneath the striped tent? I'm kind of fascinated by the view of Anaheim (and beyond) in the distance.