Today I'm sharing two slides that originally wound up on the "reject" pile - a mound of slides so large that it can be seen from space with the naked eye!
Looking at this one (from August 1958) now, I'm not entirely sure why I skipped it. The color is very nice, it's an unusual angle, and it has a nice 1950's feeling. Perhaps I was bothered by the slightly blurry people, but if so it doesn't bug me now. These guests are looking off of the edge-thingy of the Mark Twain doohickey. On shore is the Indian Village, accented with some charming skulls. Notice how high the berm is!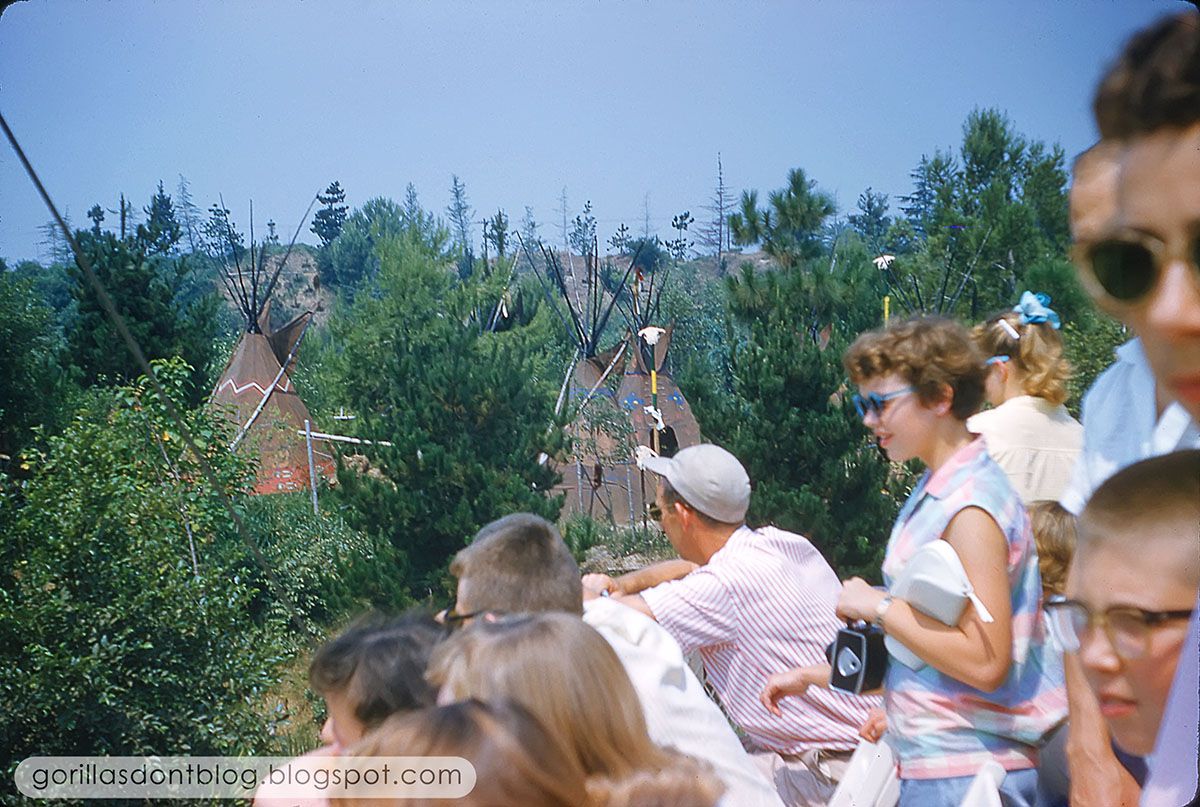 This next one is dated "January, 1962", and once again, it's kind of pretty, and another unusual angle, probably taken just in front of City Hall. The Opera House (decorated for Christmas) catches the last rays of sunlight while the rest of Town Square has taken on some cool evening hues.
Notice that there are FOUR (count 'em) Horse Drawn Streetcars, and two Omnibuses (not to mention a Horseless Carriage and a horse that was pulling a Surrey). The Bank of America building looks genuinely old, but we know that it was completed less than seven years before this photo was taken.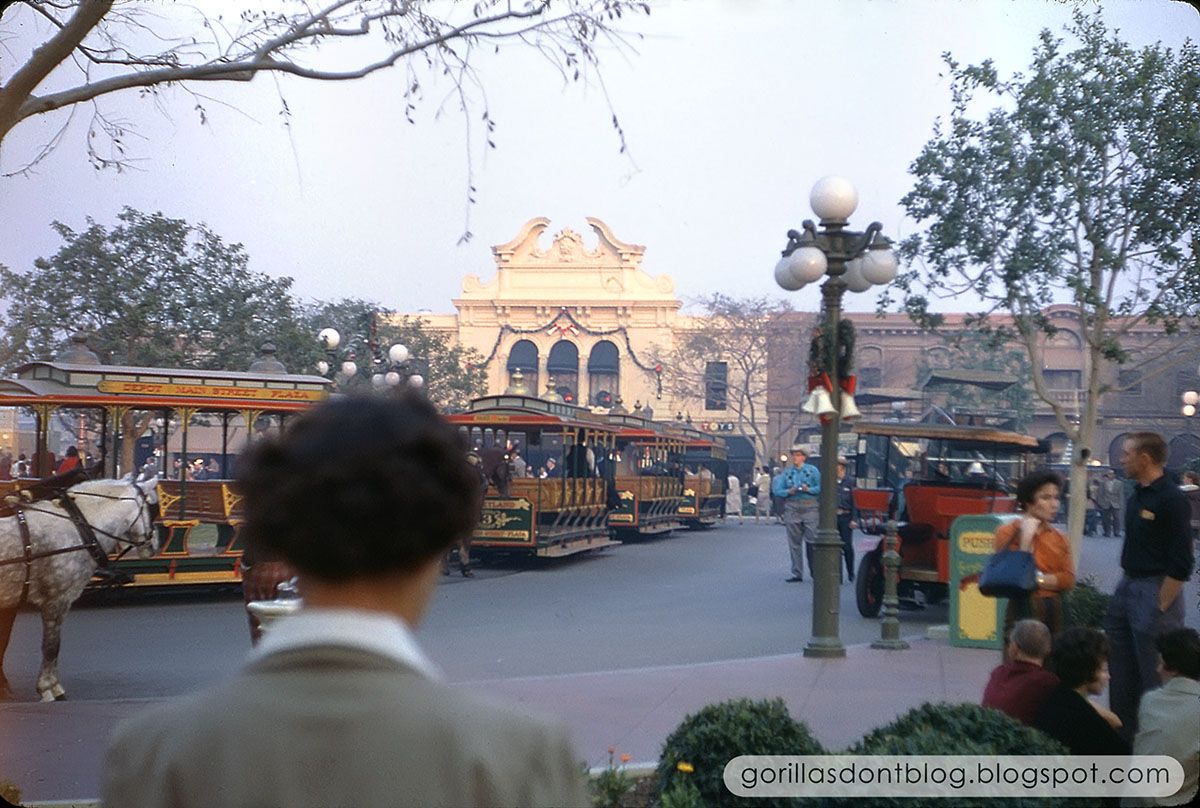 I hope you have enjoyed today's "unrejects"!