Here are two especially beautiful photos of the Mark I Monorail Red, scanned from a contact sheet; the images were roughly 4" X 5". I don't know anything about the origins of the images, but these are so nice that they might be publicity shots.
This first one is my favorite. There's something about the juxtaposition of the sleek, futuristic Monorail, the tropical lagoon, and that beautiful sky... wow.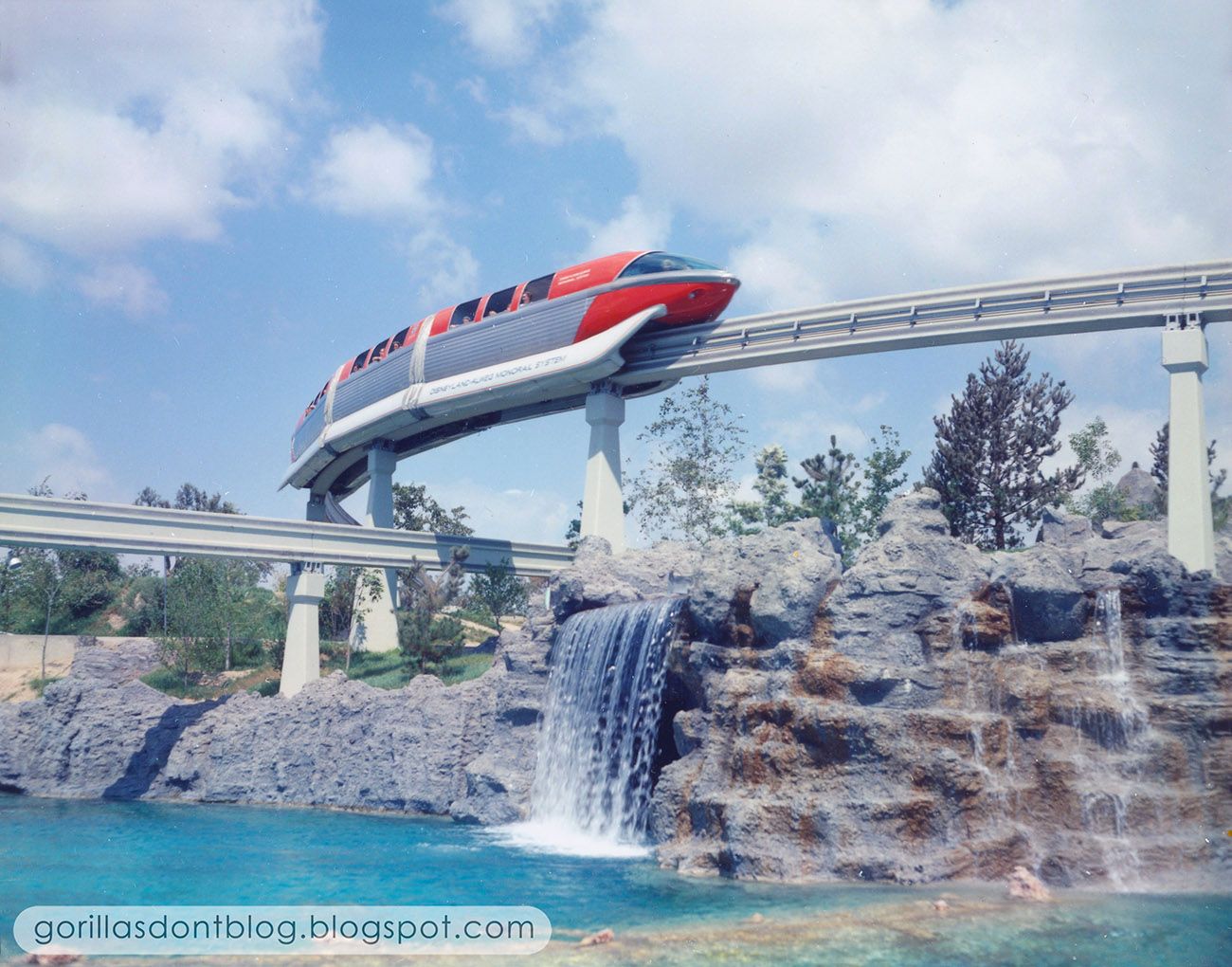 And there she goes... at this time, the Monorail did not leave the park, so the ride was considerably shorter than it is today. As usual, my desire to snorkel my way through the Submarine caverns is considerable!