I love old photos of Knott's Berry Farm; but today's examples were juuuuust barely worth sharing. Dark, not super clear, and each slide had a gypsy curse that causes me to turn into a wolf when the moon is full. But then I remembered that I'm doing this blog for free! Might as well post them.
All of today's images are date-stamped "January, 1967", but I'll wager that they were actually shot sometime in '66. The star of all of the photos is the little girl in the blue dress and bright red cowboy hat. She's pretty cute, even when blurry - taking photos from the back of a mule can be tricky. Unfortunately the camera's focus is on the guy with the cigarette. "If I smoke fast enough, I can have two before my wife finds me!".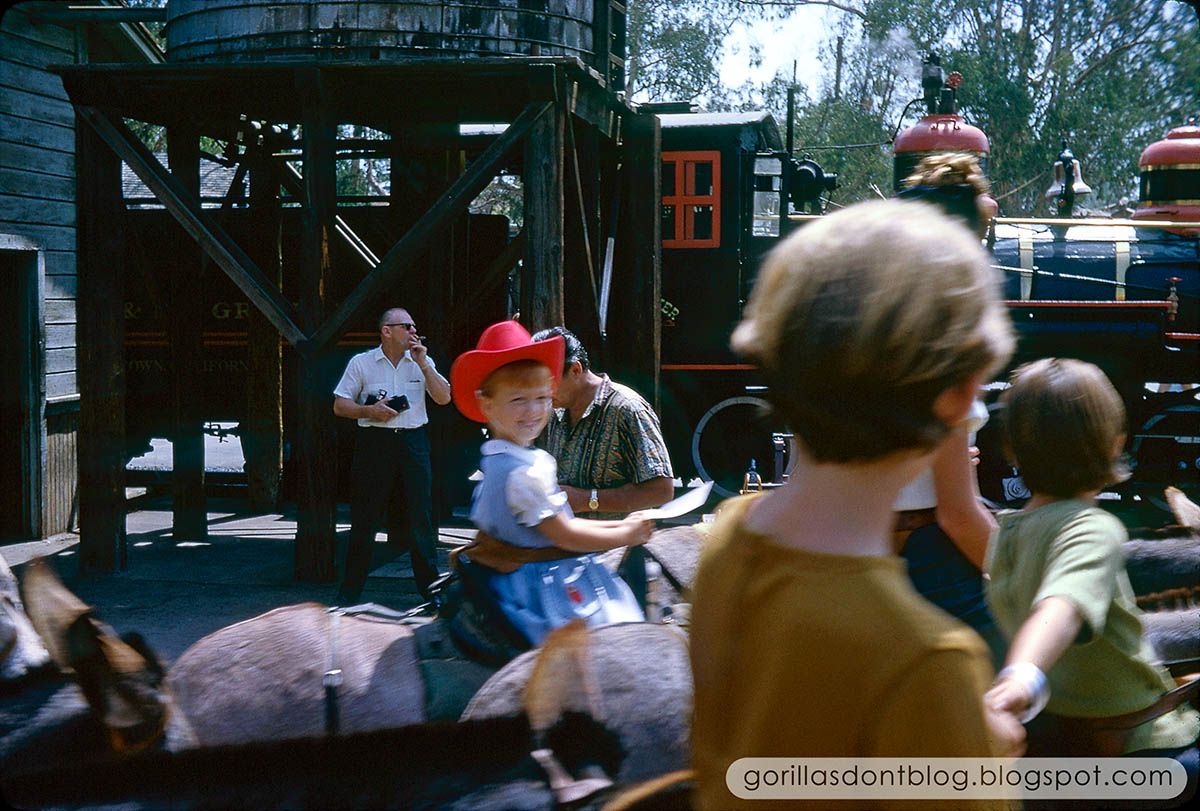 Golly, Knott's really does have a gang problem. Look at these hoodlums! See the girl with the green shirt? Each flower on her pants represents somebody that she killed in prison. I believe that the rather ugly structure they are passing is the back of the Timber Mountain Log Ride, but I know that somebody (TokyoMagic!) will correct me if I'm wrong.
Meanwhile, if you ever go to an amusement park with a little kid, have him/her wear a red hat - you can see them from a mile away.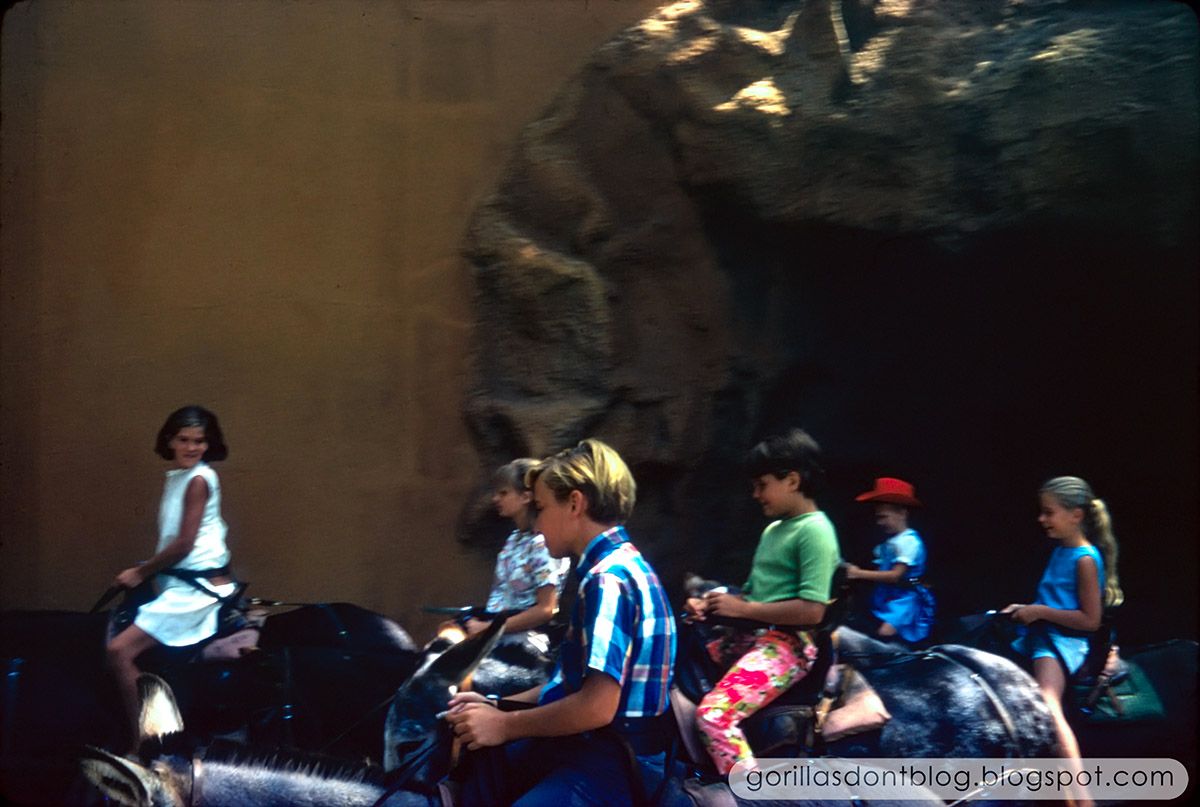 I'm not sure I've ever seen a photo of that lumpy wooden Indian before; our little princess needed to rest her feet, that looked like as good a place as any to sit a spell. You can tell by her expression that she is puzzled by that red thing - is it a table for Commies?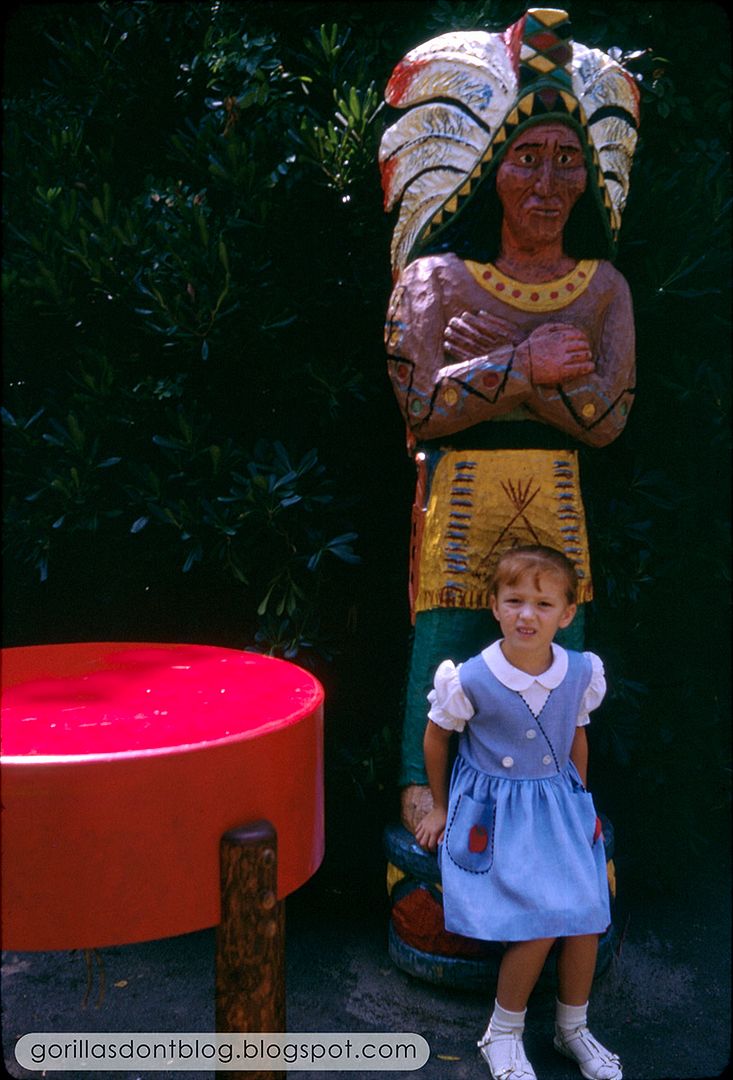 GDB reader/contributor "TokyoMagic!" has shared two photos from his personal archives that are similar to the last two in today's post. As he pointed out in his comment, the second photo actually shows the back of the Calico Mine Train building (not the Log Ride). That's TM's brother (not a young John Gotti) behind the white blob.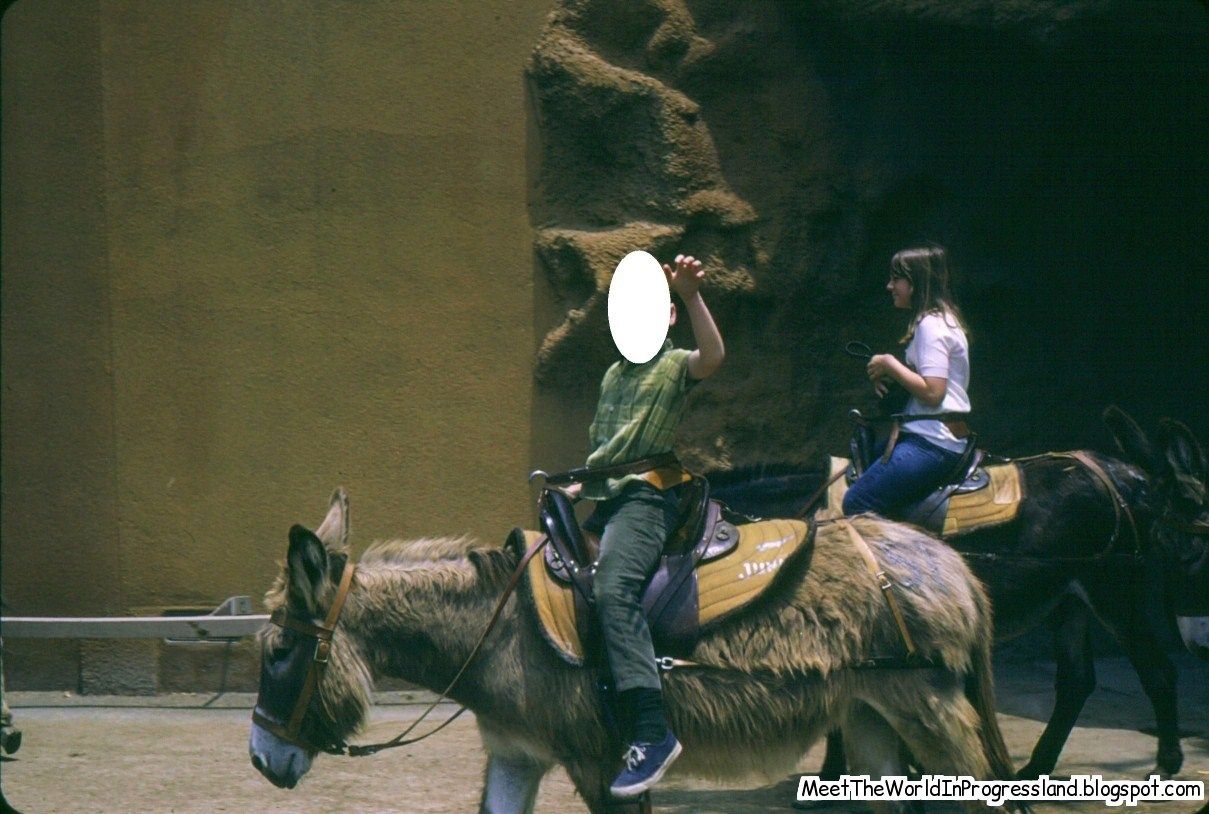 And next is a wooden Indian that is similar to the one in the third photo, and yet it is in fact a different carving. It certainly seems to have been done by the same artist, however. Thanks to TokyoMagic! for sharing his photos!