I found a folder of scans of slides that I got rid of long ago - looking at the images, I kind of regret it now, but at the time I probably just wanted to reduce some of the clutter. Anyway, it seemed like it might be fun to share some of those old scans here... I wonder if somebody will see these and say to themselves, "Hey! I own that slide!". The odds are slim but not impossible.
If this slide was dated, I didn't make a record of it, unfortunately. But it's great image of a very pretty woman aboard an airplane. She looks like she walked right out of a vintage advertisement! Her husband probably looked just like Don Draper. Either she was an actress or model, or this was from the good old days when people dressed up to fly. Any guesses as to what kind of plane this was? There's not much to go by, but the rectangular windows might help.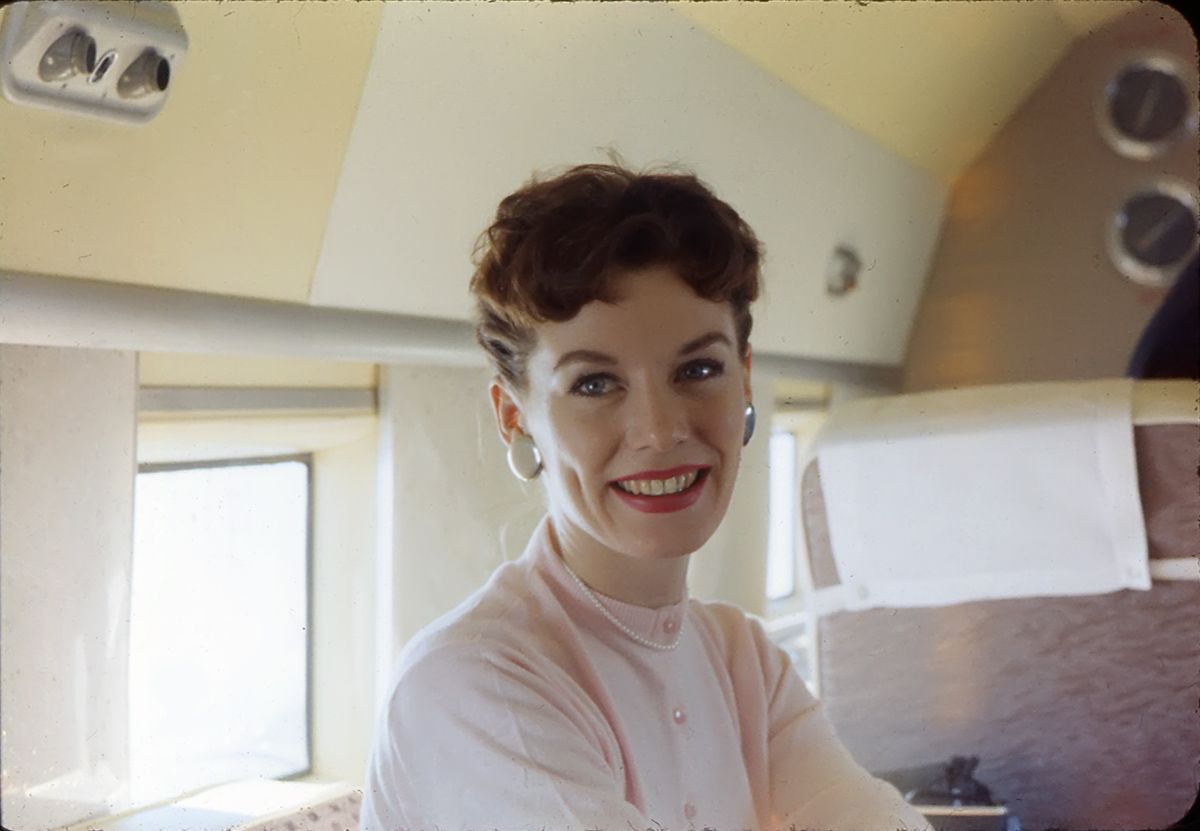 This one was dated "1963"; I can assume that the mustachioed gentleman is Evan Charles himself. Music for listening till 10, then dancing! God help you if you want to dance before 10, you reprobate. I love this picture.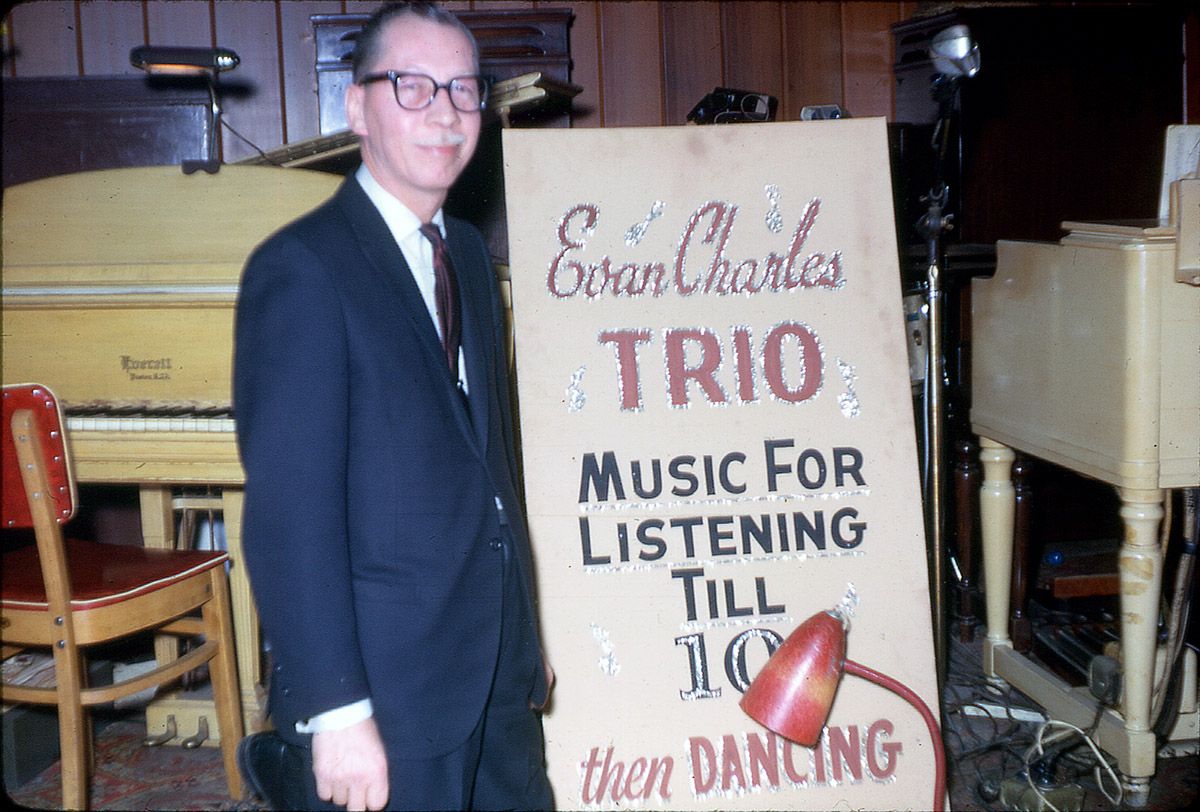 I somehow doubt that 1964's election season was quite as nuts as ours has been. This young fellow was showing his support for Barry Goldwater. I know that my grandparents supported Barry as well (I found a stack of pinback buttons in a desk drawer), but Goldwater lost to Lyndon Johnson by a landslide.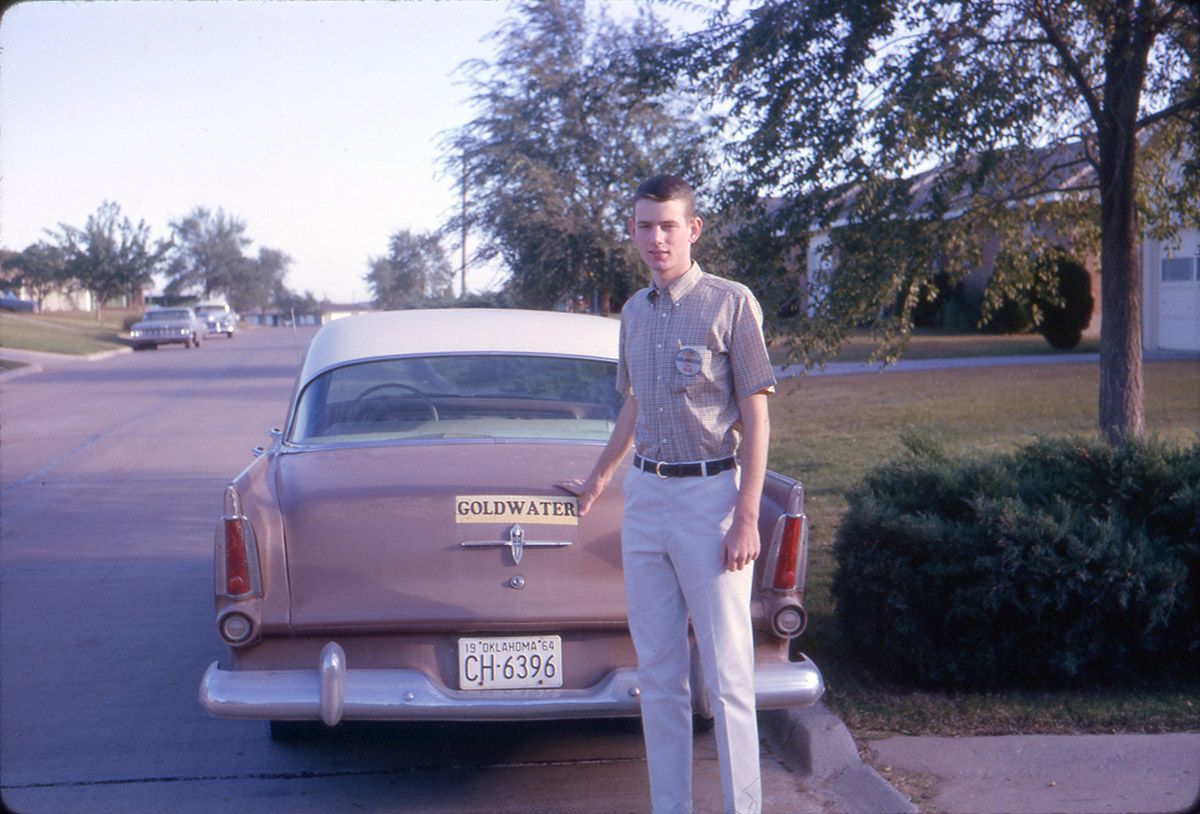 I hope you've enjoyed today's Random Oldies!