Belgium's "Expo 58" was the first World's Fair since the end of World War II - the last ones had been in 1939/1940 in New York and San Francisco. The Fair ran from April 17th to October 19th; one of the goals was to show the world that Europe had overcome the devastation and privations of the war and was ready to lead the way into a bright (and peaceful) future. While trying to research today's photos, I learned that compared to many other World's Fairs, there is relatively little info about Expo 58.
Let's start with this lovely shot of the huge U.S. Pavilion, surrounded by flags or each State. The pavilion actually consisted of 4 buildings, and visitors could experience such wonders as color television (which was still something of a miracle at the 1964 Fair), fashion shows, an electronic computer, and other items that demonstrated "...the American way of life". In addition, there was a "Circarama" film produced by Walt Disney, a tour of the United States. I wonder if it was essentially identical to "America the Beautiful"?
As you can see, the plaza in front of the U.S. Pavilion had a beautiful elliptical full of fountains - I can find no mention of this, but there might have been one fountain for each U.S. State. Notice the people (in heavy coats) gathered in the lower left - presumably the wind was blowing the other direction.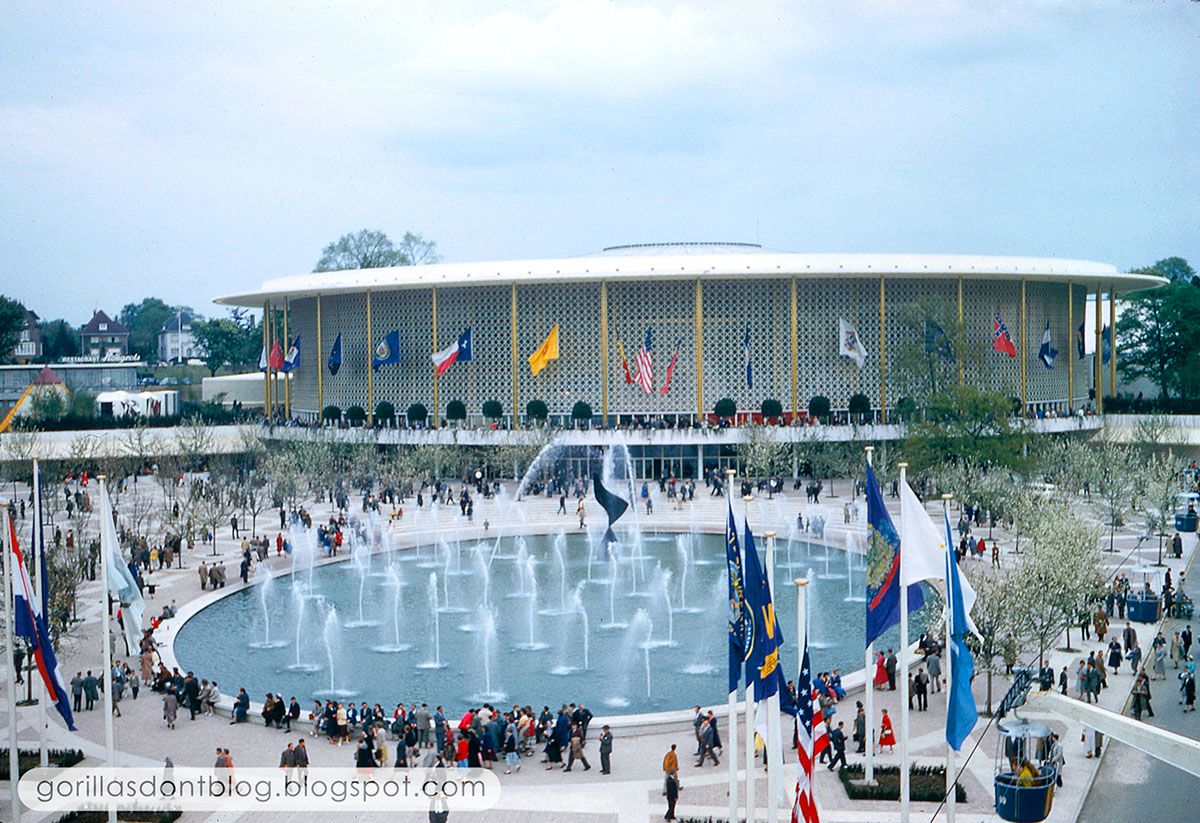 Next is this group of schoolgirls resting their weary feet on a sunnier day. I assume that they were instructed to wear a red and white kerchief as a way of keeping track of all of them. Say, I see two lovely ladies in the distance!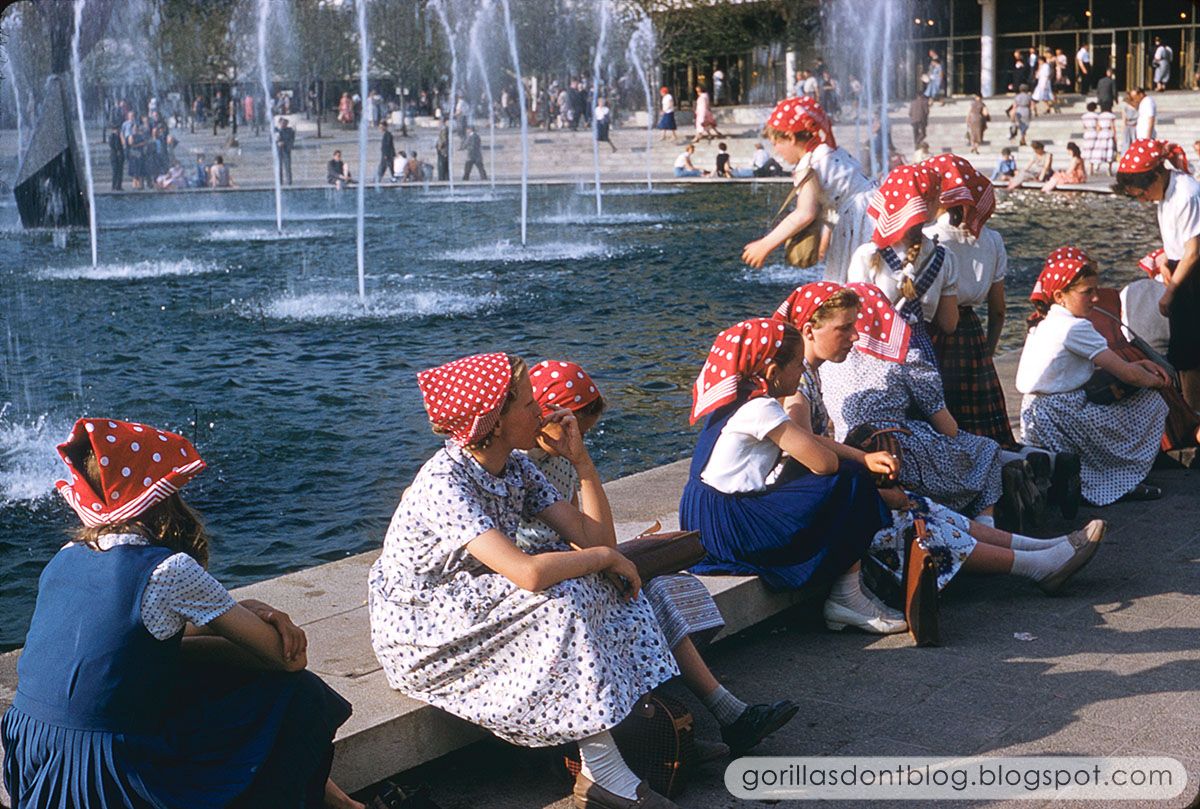 Yeah, those two. I wish I could get a better look!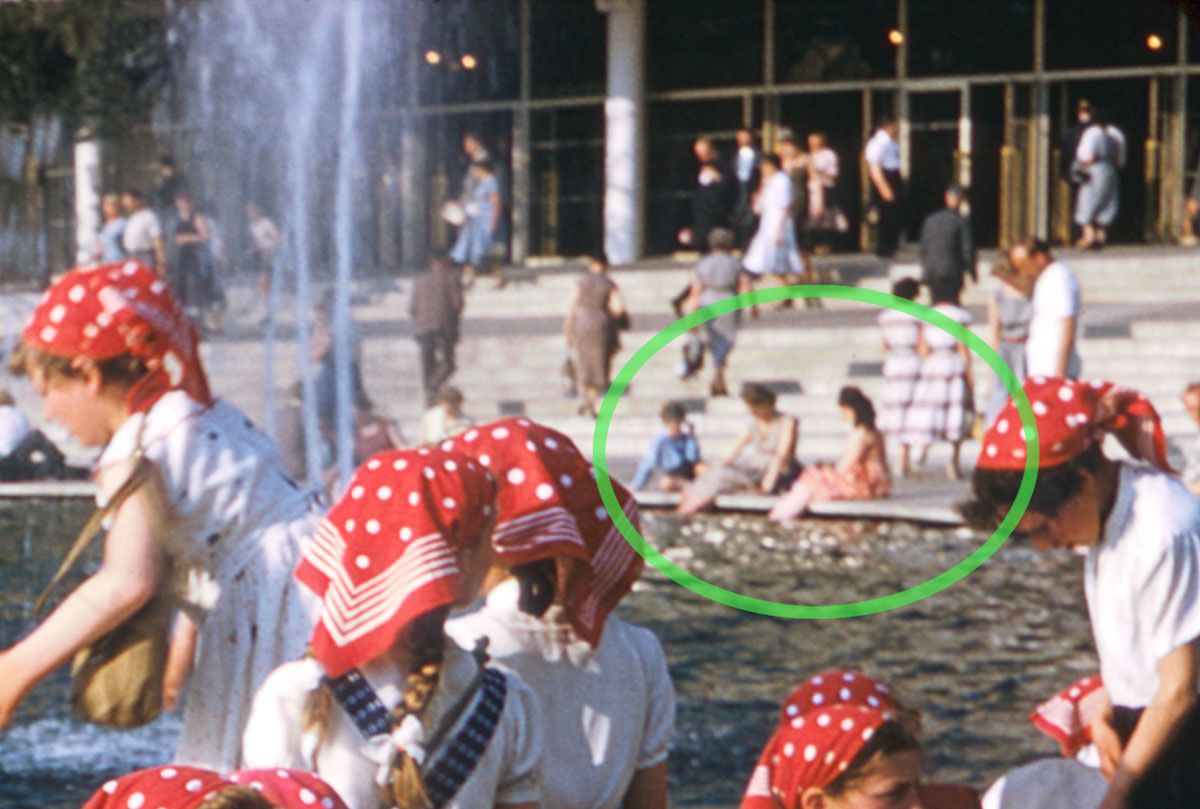 Hey, thanks! You think these ladies seem relaxed, just look at the guy on his back. He just doesn't care!