Welcome, junior gorillas, to another installment of "GDB Rescans"!
Let's start by taking a gander at a photo from 1960; this is how my original scan looked back in 2011. Not even that long ago! It's not super terrible, but it looks like it was taken through smoked glass - gray and murky.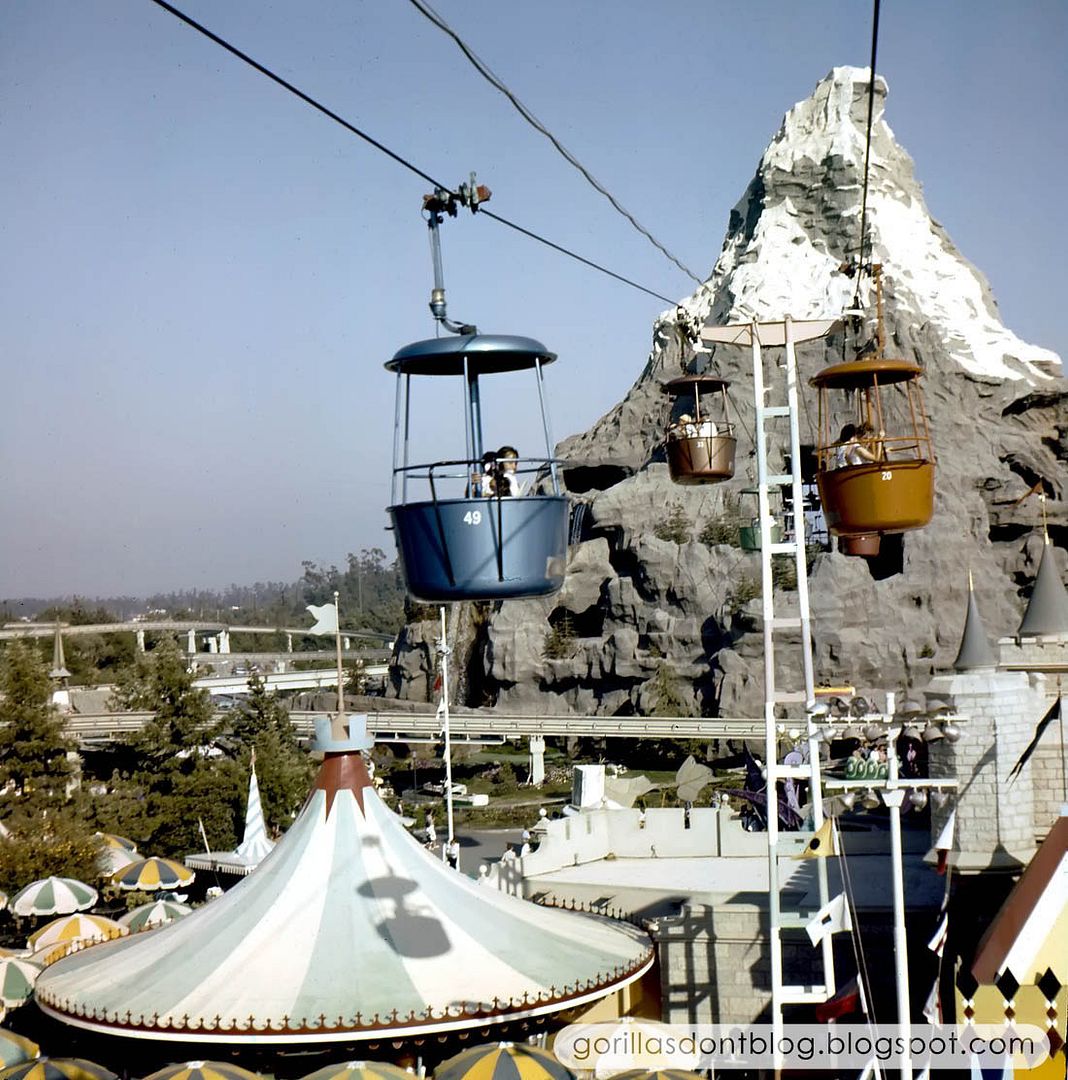 Time for the rescan; here's how it looked before I did any color-correction or dust removal. That piece of fuzz is fun.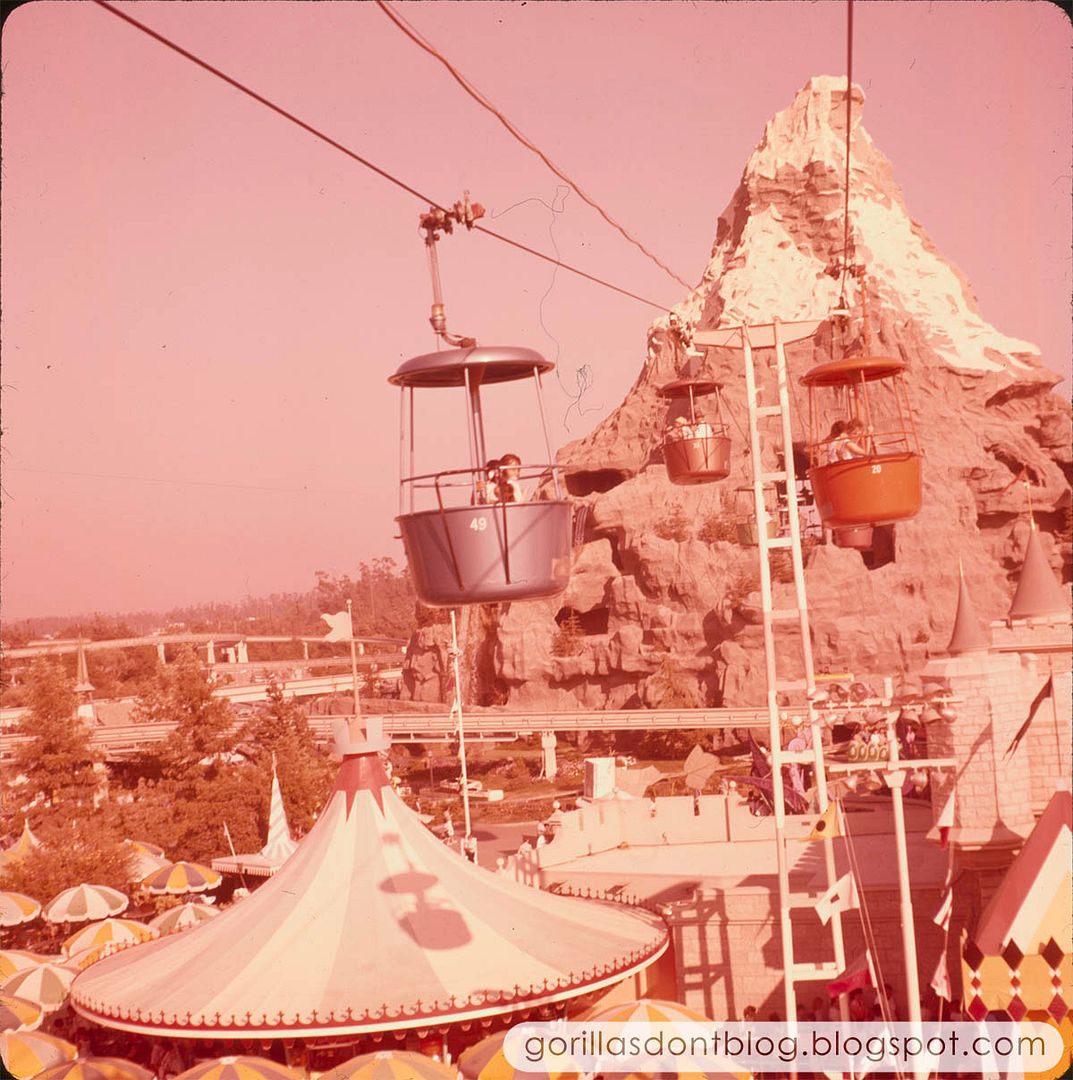 And after two months and millions of your tax dollars, here is the new improved image! I am very happy with this one. That blue sky really came back, and the snow on the Matterhorn looks like snow. I see three bobsleds, included at no extra cost to you.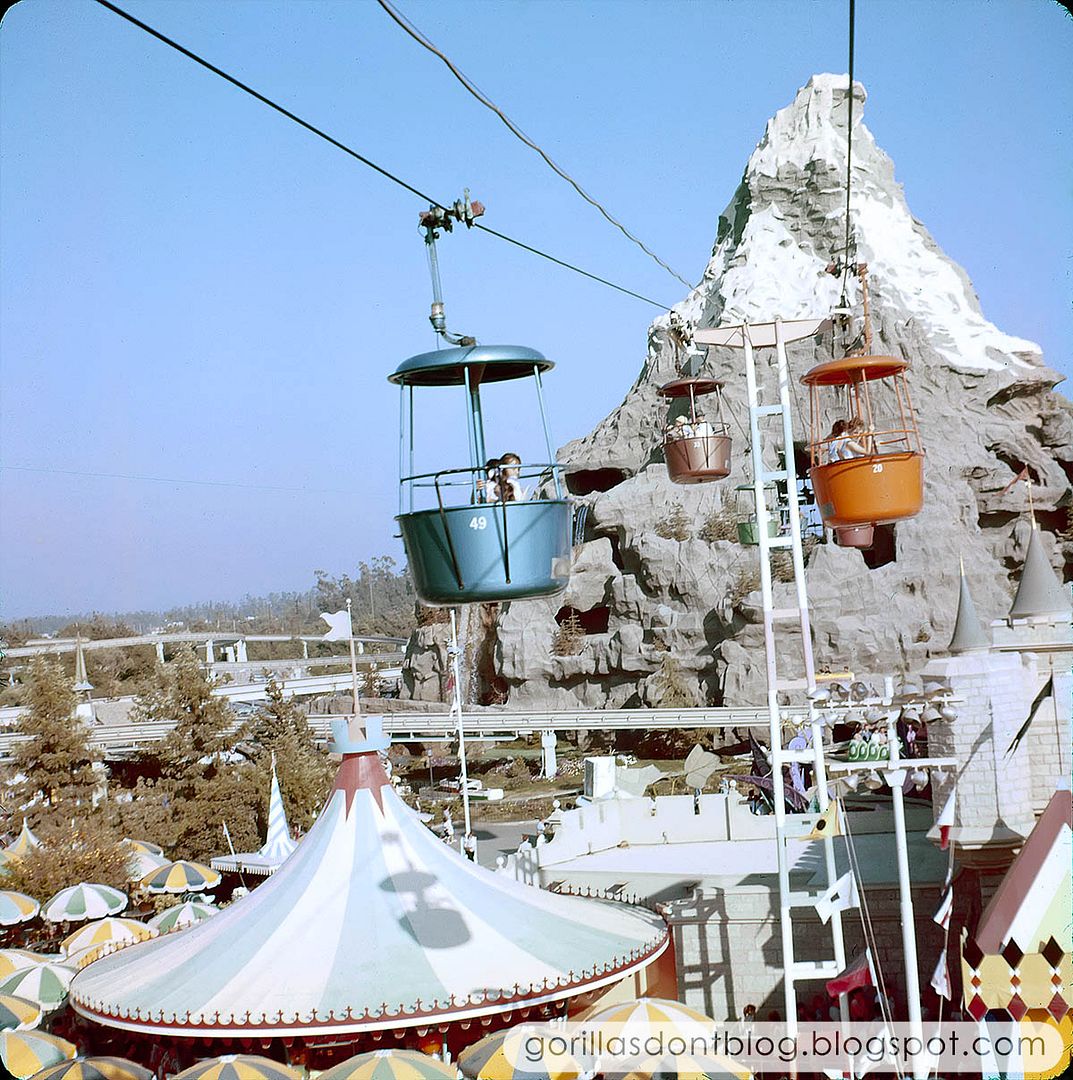 Next is another "smoggy" image, circa 1962 (orignally posted in 2008). Everything appear to be coated in soot, including the sky.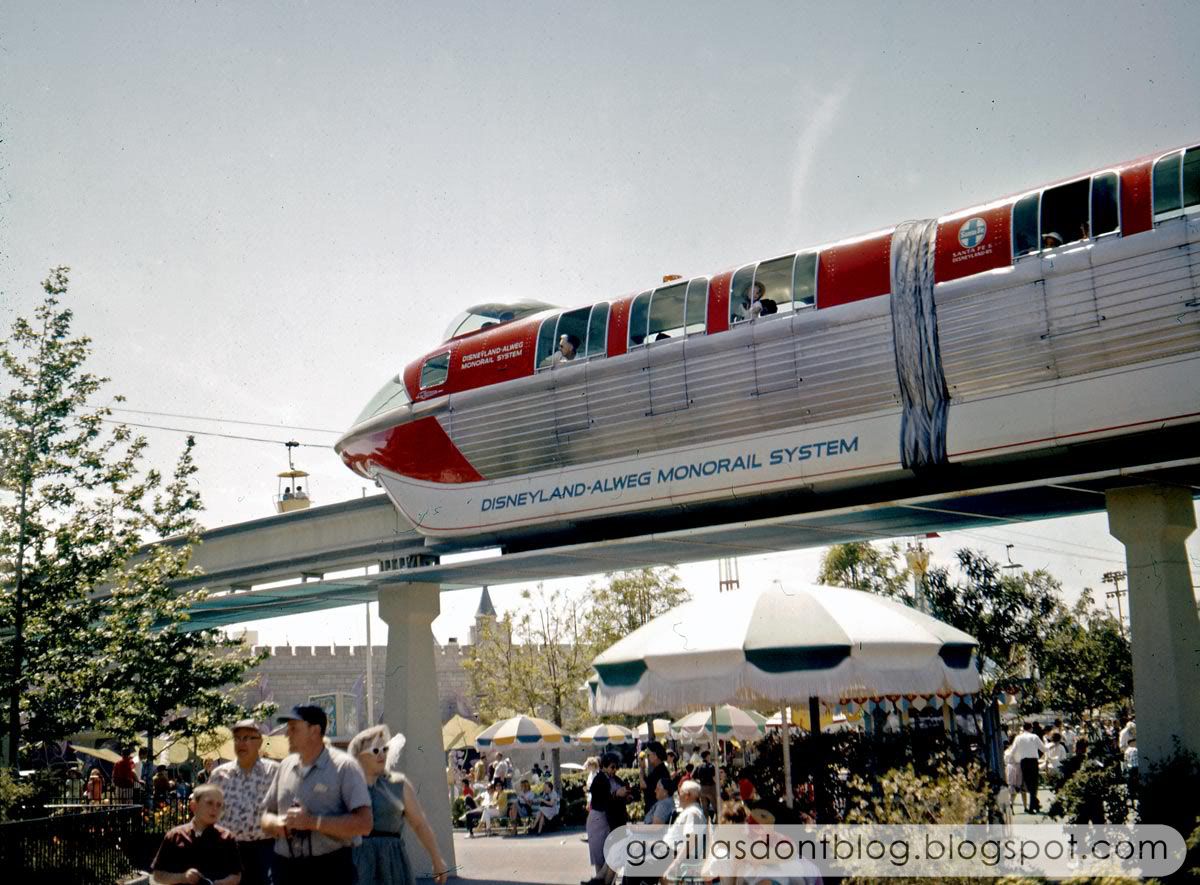 And here's the rescan, sans color-correction and dust removal. I always thought that looking at the world through rose-tinted lenses was supposed to be a good thing, but - no, it's not.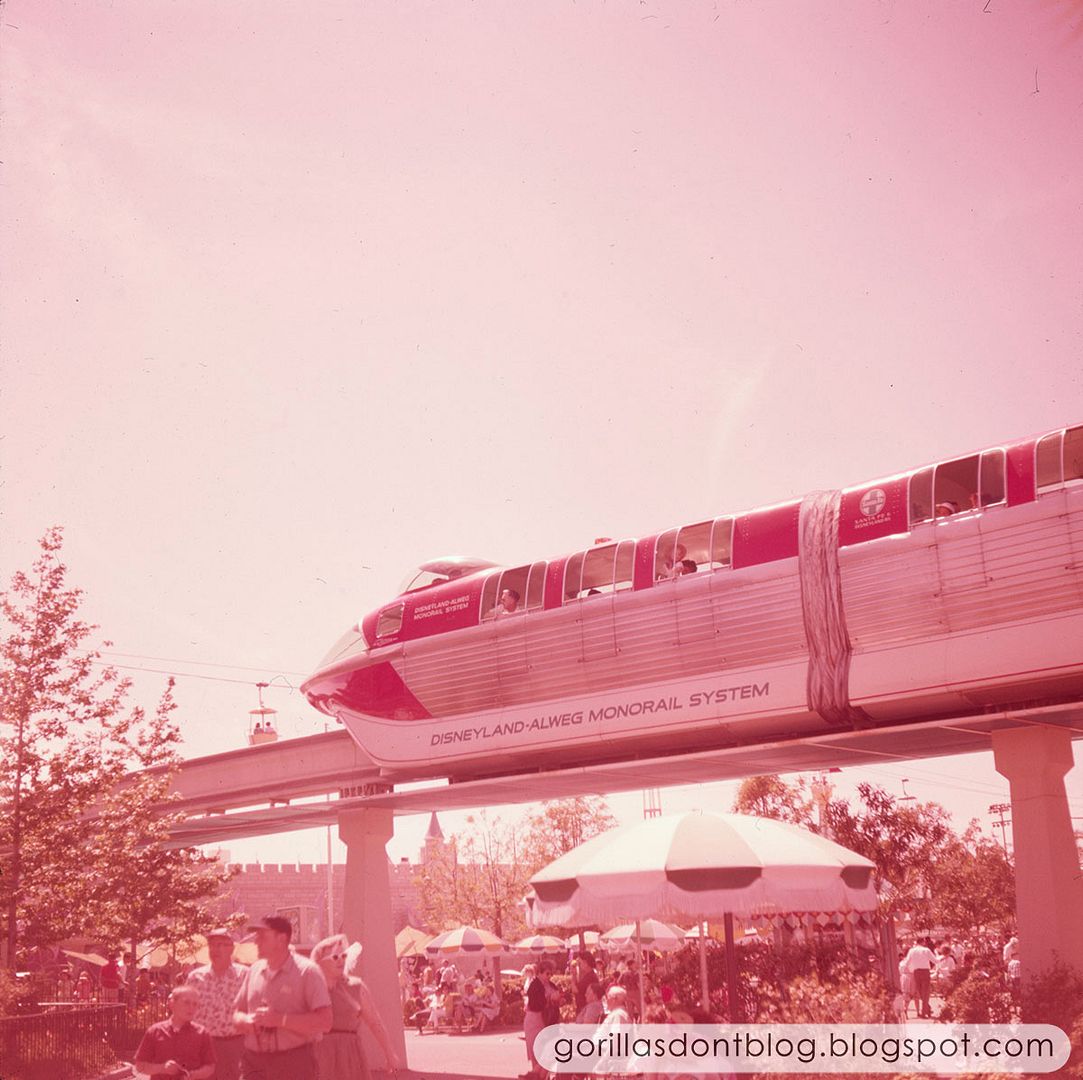 I consulted NASA and the Lawrence Livermore laboratories to get this final result. Not bad, if I do say so myself! There is some weirdness in the sky that I probably could have fixed, but enough is enough, if you know what I mean. I like the fact that this is an uncommon angle on the Monorail, with the castle in the background.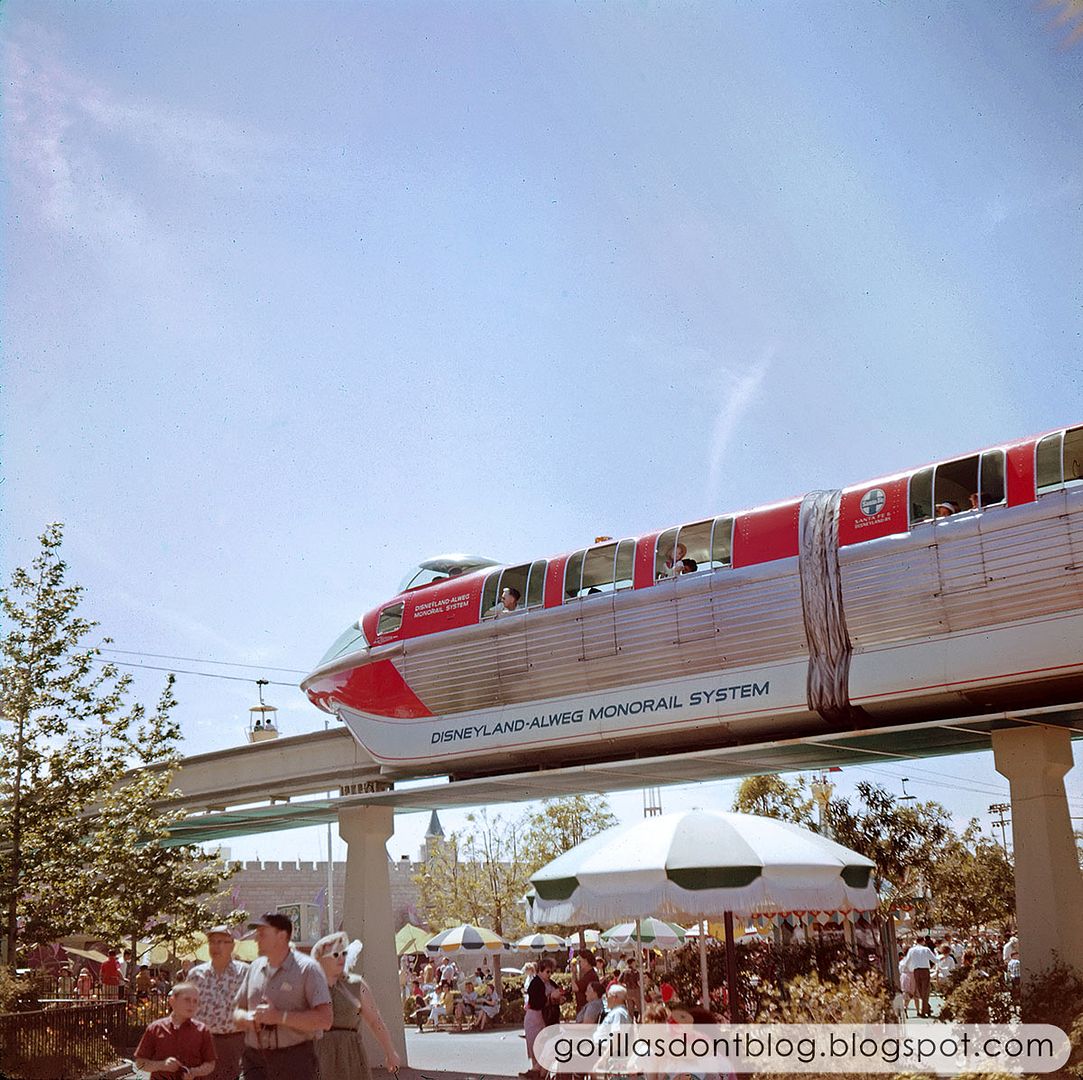 I hope you have enjoyed today's rescans!