Yo yo yo! It's time for the third installment of Ken Martinez stuff from Florida!
Walt Disney World - Resort Guide 1977 (Part 3)
Continuing with the "Walt Disney World - Resort Guide" booklet, featured in today's post are the Golf Resort and Fort Wilderness Campground.
The Golf Resort Hotel, which opened in 1973, was the third Disney hotel built on the property. It was also the first Disney hotel that wasn't connected to the monorail system. The resort hotel which was also known later on as "The Disney Inn" is now owned by the United States Department of Defense and used for military personnel on vacation in Walt Disney World. The current name of the hotel is "Shades of Green".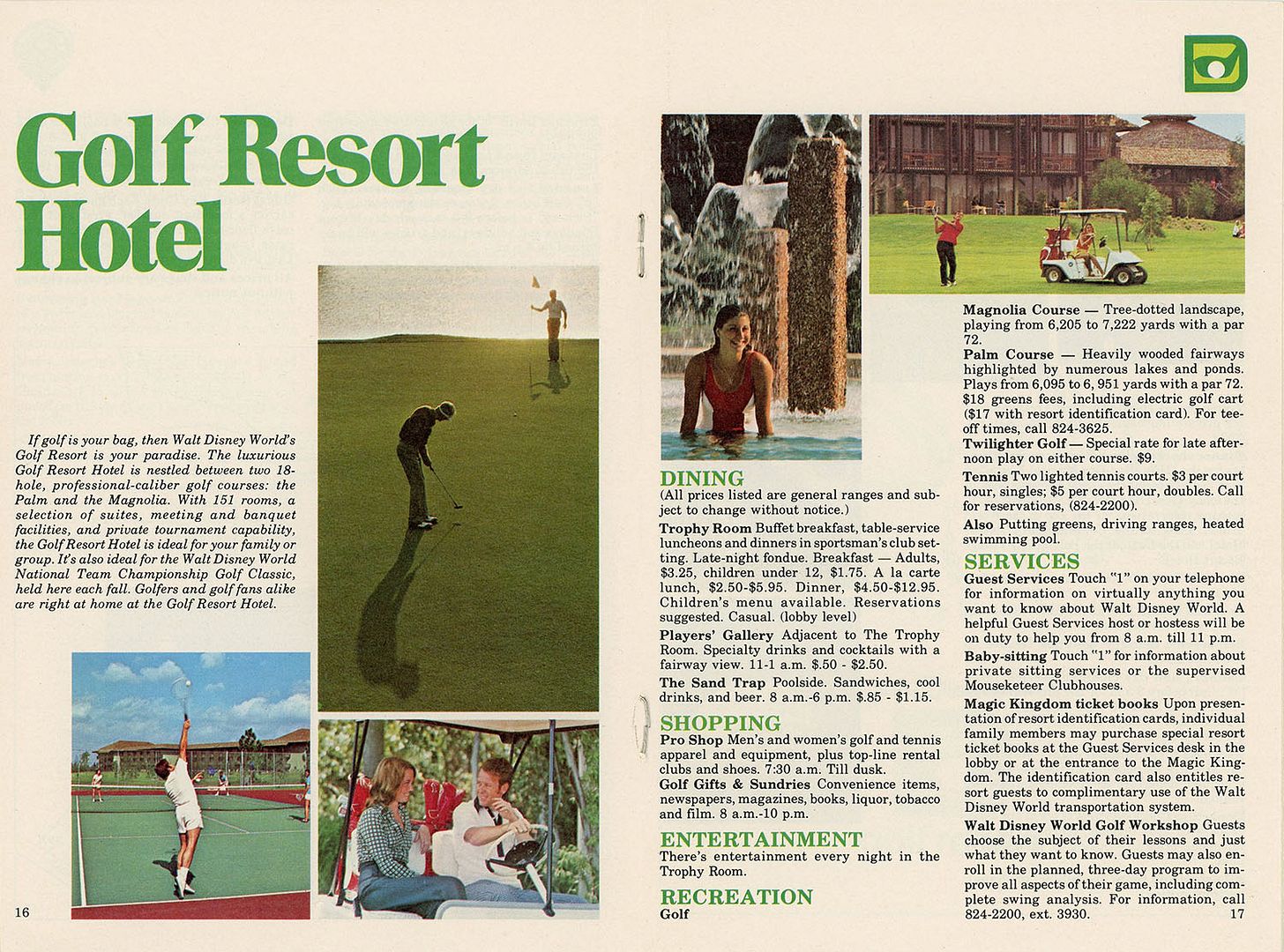 The Golf Resort Hotel was built in between two PGA Championship golf courses, the Palm Course and the Magnolia Course. Featured here is a map of the hotel and the two golf courses. The Golf Resort Hotel wasn't thought of as a "Disney" hotel by the public and it was off the monorail line so it didn't enjoy the same occupancy rate and success as the Contemporary or Polynesian did. Because of that, Disney changed the theme to "Snow White" and renamed the hotel "The Disney Inn".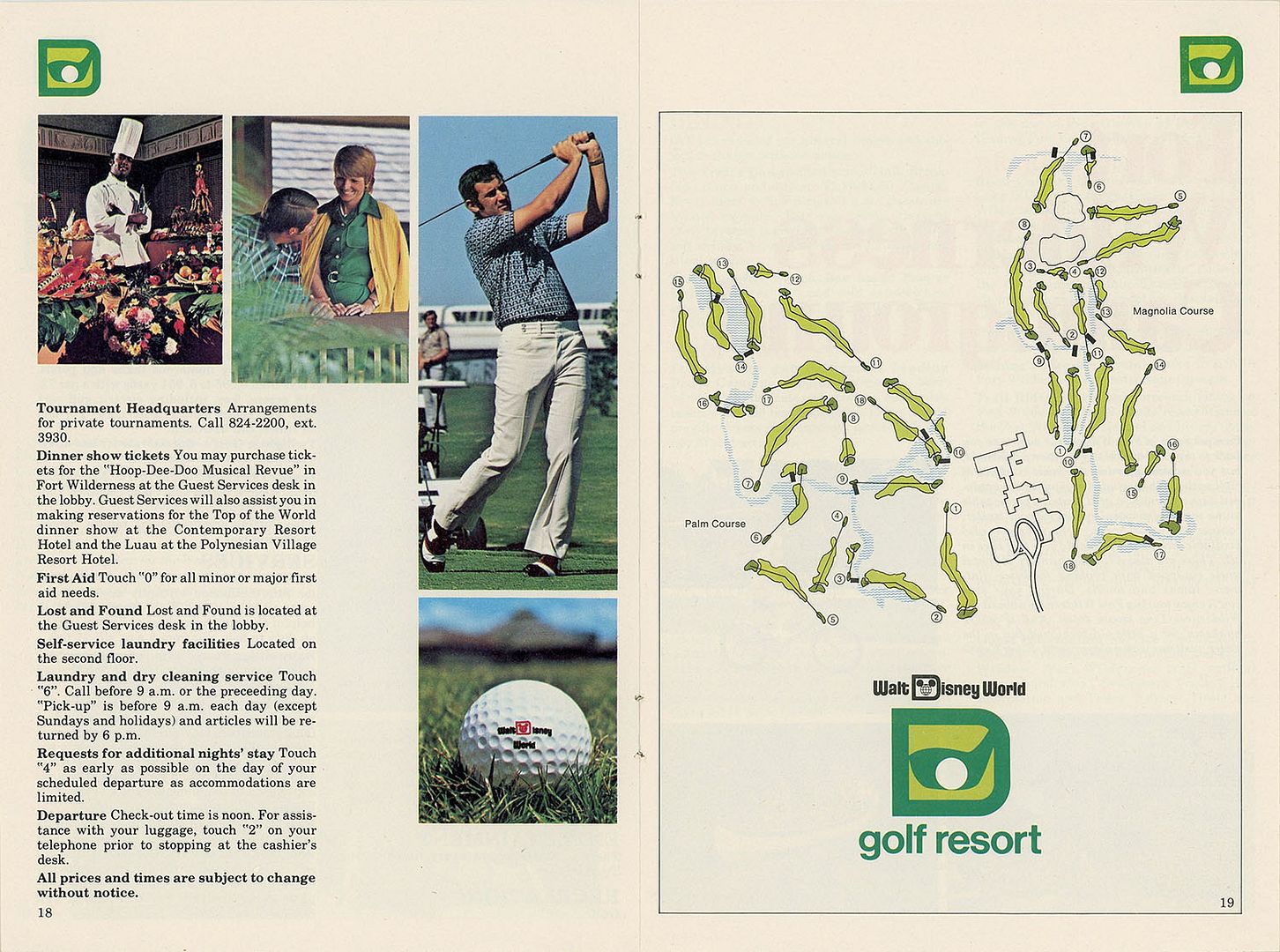 Instead of staying at a resort hotel, a family visiting Walt Disney World could "rough" it out at the Fort Wilderness Campground. The place is home to what is probably the most famous show of all of Walt Disney World, "The Hoop-Dee-Doo Musical Revue". In fact I think it is probably the longest running stage show in Disney Parks history.
Featured on these pages is a map of the Fort Wilderness Campground area including the then new River Country, Treasure Island and what I love most, the Wilderness Line layout. The Wilderness Line Steam Train is now a lost piece of Walt Disney World history.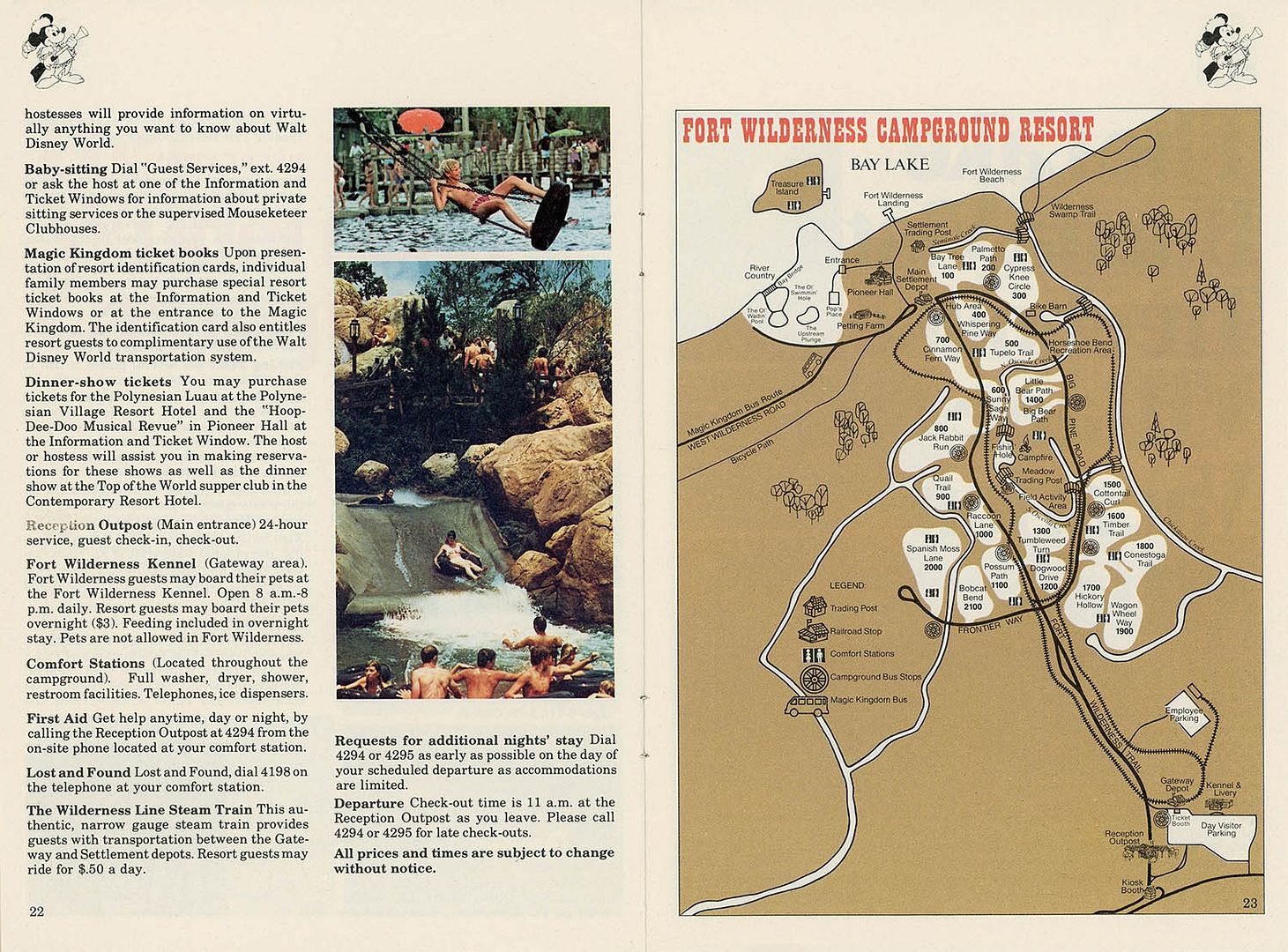 Coming up next: The community of Lake Buena Vista.
As always, my thanks to Ken Martinez for this post!
xxxxxxxxx