It's time for the 37th installment from Ken Martinez's vintage amusement park postcards, from his personal collection!! Today is an extra-special one in my opinion because it concerns...
Pacific Ocean Park - The Banana Train
Today we visit Pacific Ocean Park or P.O.P. for a peek at the Banana Train ride. Of all the attractions at this theme park which most of us missed, the Banana Train would be on the top of my list to ride.
We start with an art card showing the exterior layout of Mystery Island Banana Train Ride. It's got quite a compact layout. Love the volcano at the end of the pier.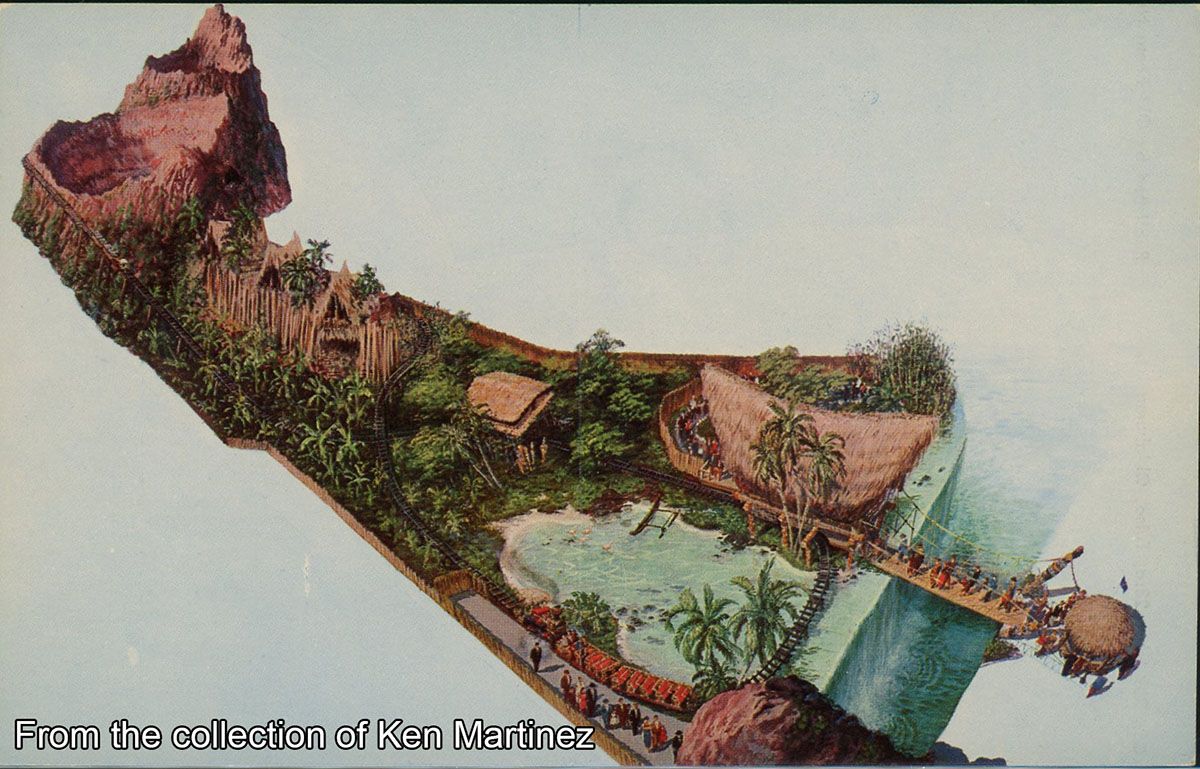 This is one of my favorite P.O.P. postcards. I like the South Seas motif throughout the area. The partially hidden sign probably says "Mr. Octopus" which was a standard Eyerly Octopus ride with eight tubs. Was that Pineapple Whip stand to the left of Pacific Island Gifts?
Up ahead is Mystery Island where the exotic Banana Train carries passengers through a tropical adventure. There are two trains: one on its way to the load area and the other parked in the unload area. Love the totems. Also the Ocean Skyway's "bubble cabins" are visible in the back as they make their turnaround from atop the volcano.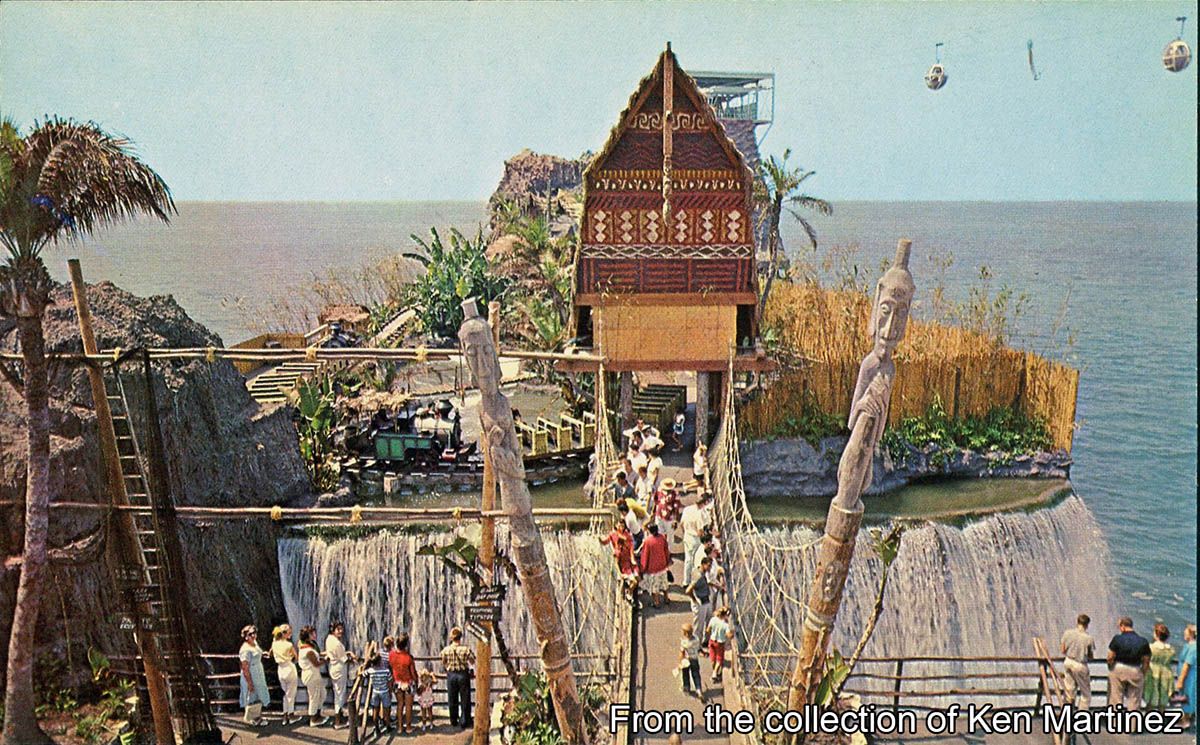 You've got to have rockwork if you're a modern theme park. I assume it was built there as a passage/access bridge for maintenance concerns on the "island" pier. Again, the area seems very compact and tight.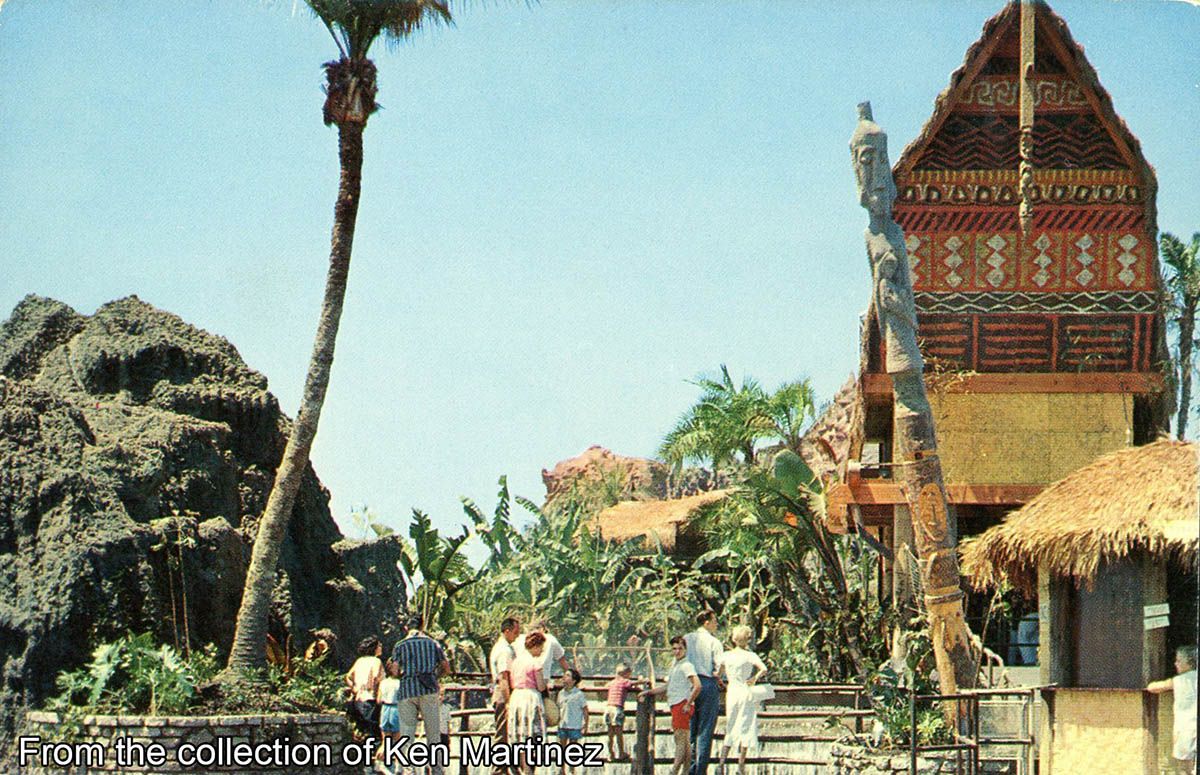 The bridge is loaded with tourists. I hope it holds up. While it does give the appearance of being a suspension bridge, it actually looks quite stationary when looking at the ramp the patrons are walking on.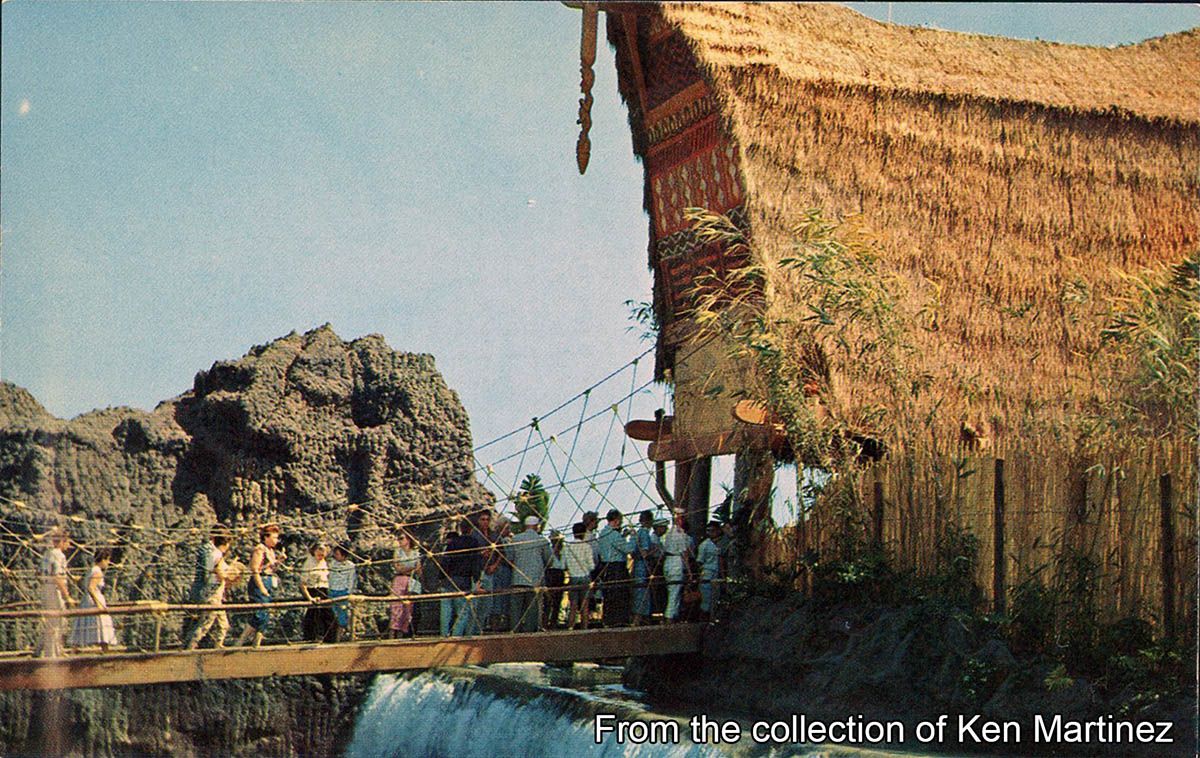 Great shot of the waterfall! I take it the water is sucked up out of the ocean and pumped into the pond with the water flowing back into the ocean. Notice the bamboo fencing and catwalk to the right out of the rider's view. Wonder if any maintenance workers took a dive off that walk.
I'll end this visit with an art card view of the interior of the volcano section of the Banana Train Ride.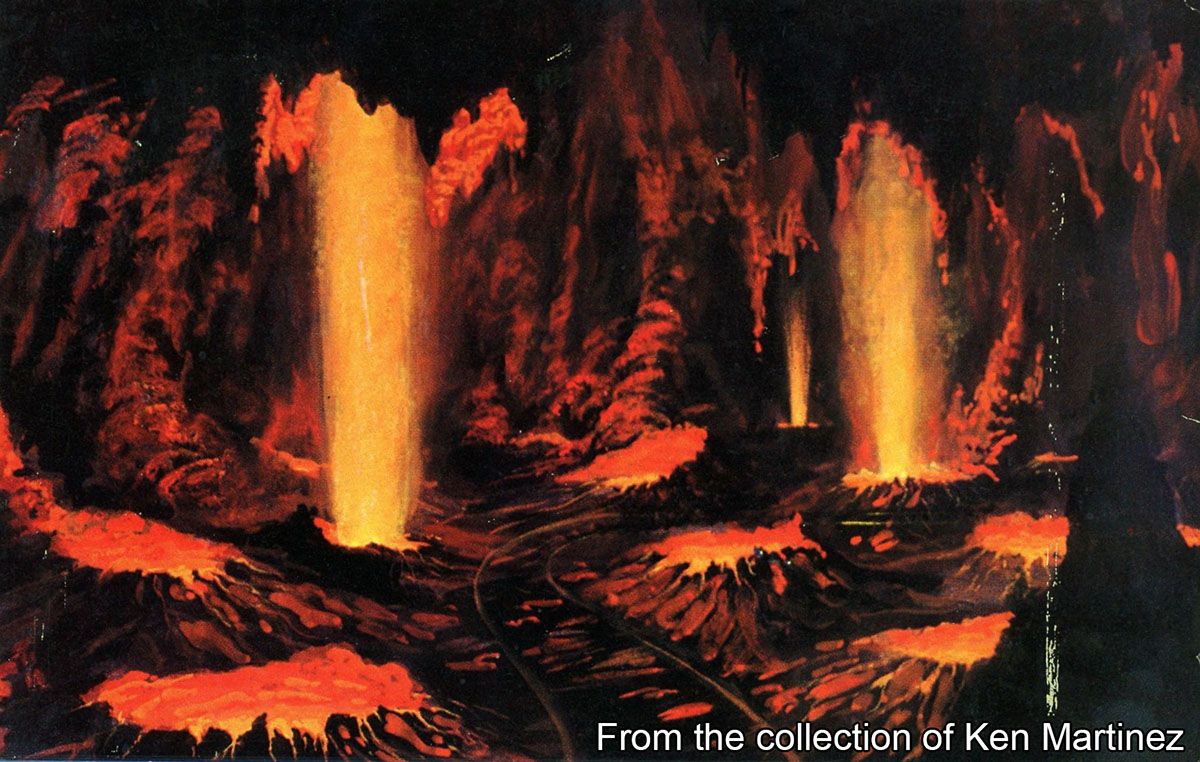 Hope you enjoyed your visit to Pacific Ocean Park's Banana Train. More to come!
Information Source material:
The Great American Amusement Park, copyright 1976 by Gary Kyrazi
THANK YOU as always to Ken Martinez for sharing these great postcards! Ken has a few that I lack (like that rare volcano card) - maybe now I don't have to look for them.