(Sorry, folks, I forgot to set the "publish" time to the usual 12:01 AM. If Chuck hadn't alerted me, it wouldn't have published until 9:30 tonight!!)
Let's take a look a a few more vintage snapshots!
As you can tell by the woman's bell-bottoms, this is the 70's - 1974 to be exact. It can get a little bit chilly in March, which explains the sweaters and jackets (that red coat is pretty cool). I wonder if the park had just opened... the long shadows indicate that it is morning, and there is a logjam on the drawbridge. Do people ever get trampled, like at a Who concert?!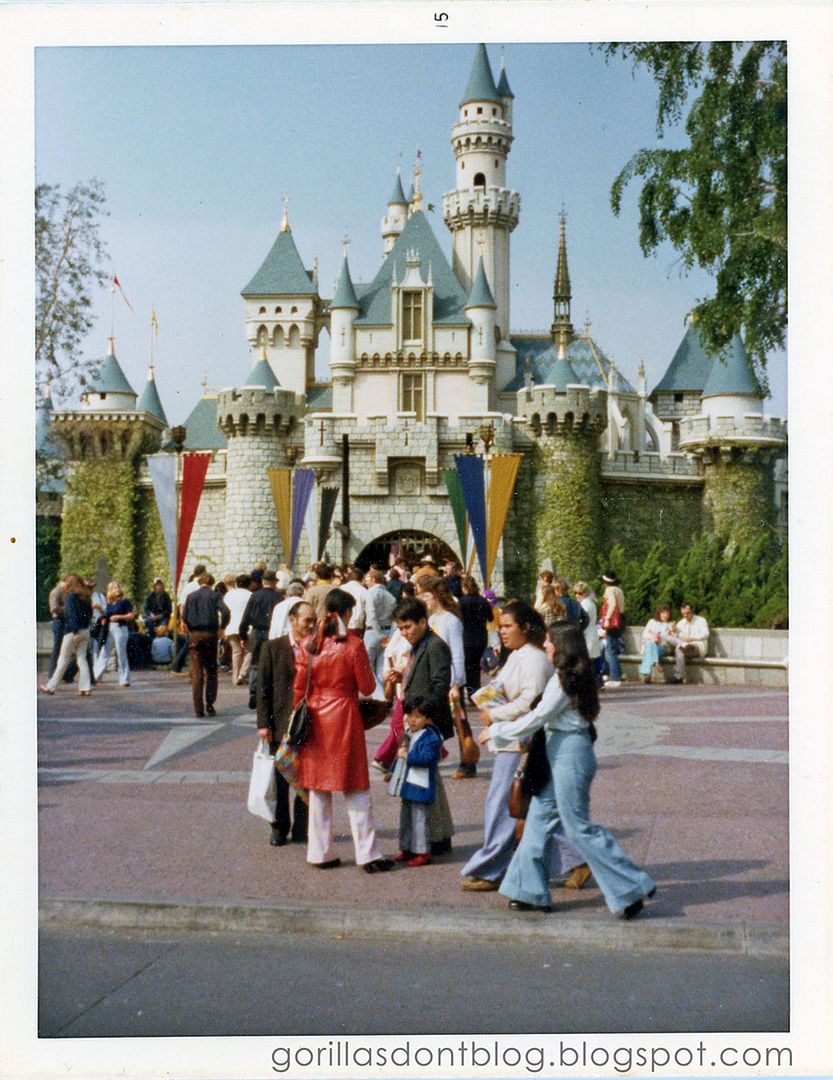 Here's a ho-hum photo of Storybook Land's Cinderella Castle - but doesn't it look great surrounded by all of that lush green foliage?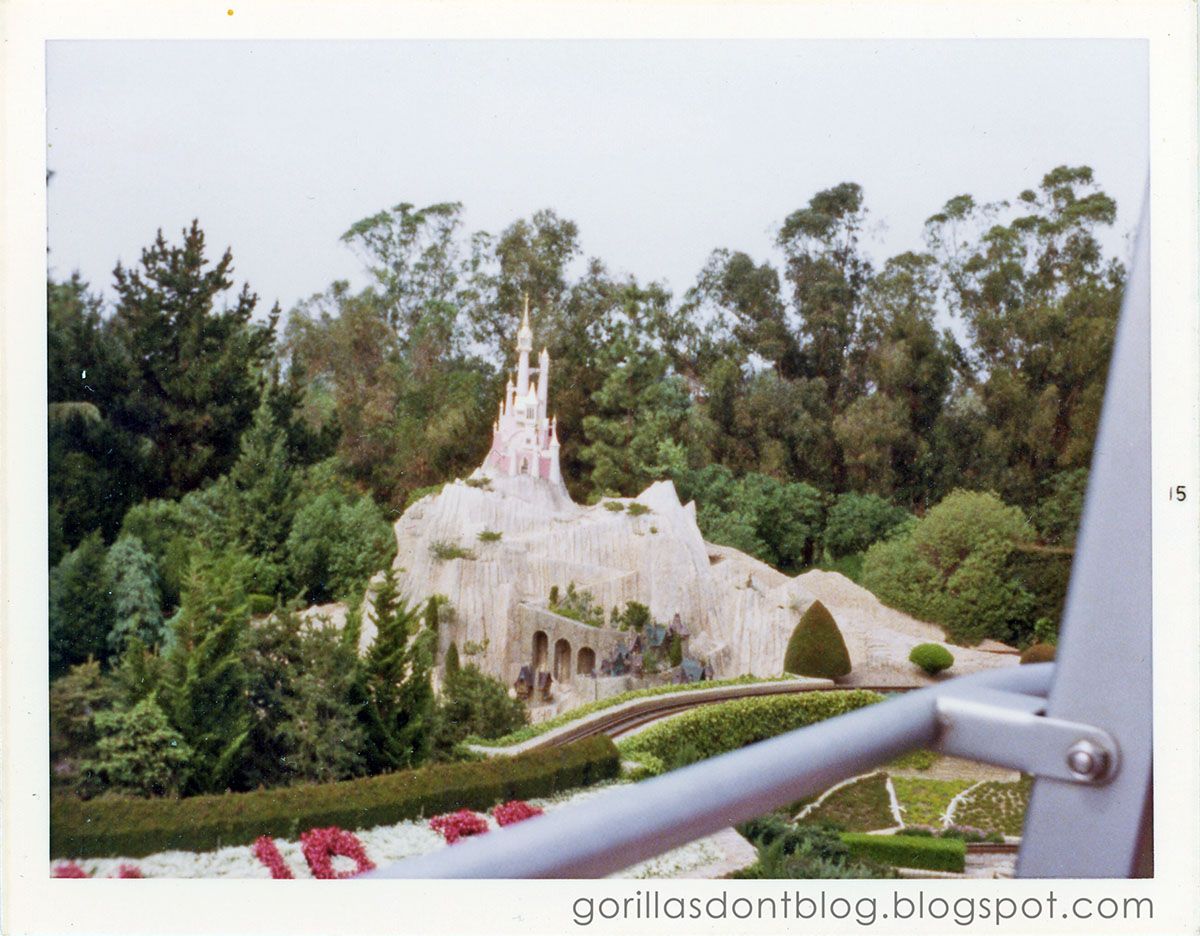 Look at all of that colorful clothing! Reds, yellows and oranges dominate. I remember thinking that nobody would ever be nostalgic for the 70's, and now it all seems so fun and funky. That's what 40+ years will do, I suppose. Meanwhile, if a Matterhorn bobsled is visible in a photo of the mountain, I consider it a good omen. Note to self... buy a lottery ticket. I can't lose!