Here are a few more snapshots from a batch circa 1974!
Let's start out with the most boring of them (and it is REALLY boring). Seriously, why would anyone take this picture! Maybe they were a fan of manicured shrubs. Way more interesting than that colorful little train!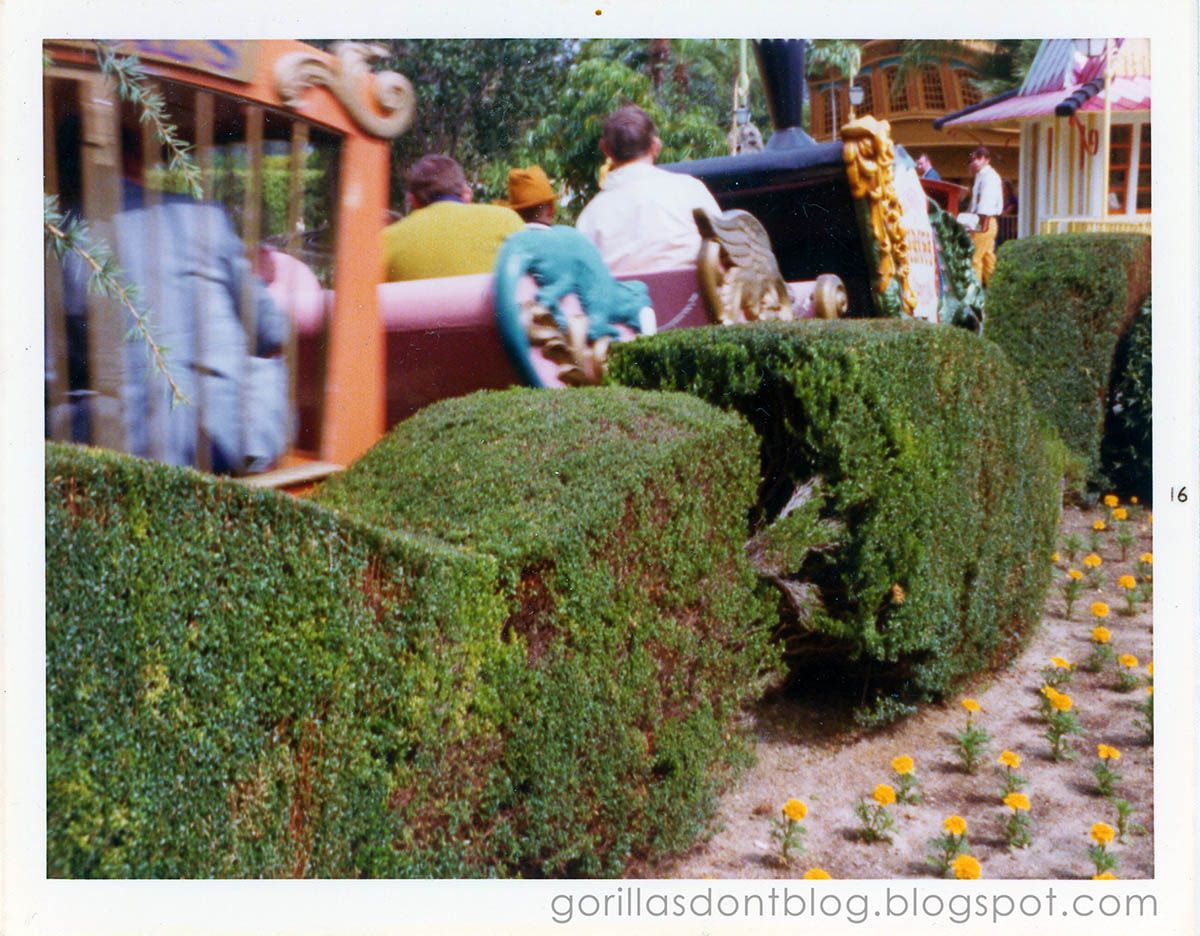 Next, we get a look at the castle courtyard in Fantasyland, with the Tinker Bell Toy Shop in the background. Check out the groovy girl with the sailor hat and the flares (complete with Cuban heels)! SO 1970's.
This last one is interesting; Dumbo's Flying Elephants is closed for refurbishment, and all of the pachyderms are resting on sawhorses. You can see that the Dumbo with the yellow hat is still lacking some painted face details - I've never seen that in a photo before.