Here are two more scans from a small batch of 1966 slides that have turned very blue in the intervening years; for some reason I seem to have better luck adjusting slides that have turned red - not sure why. Anyway, they both look weird, but they'll do for a Sunday.
Above the Submarine Lagoon we can see the "Nautilus" cruising through the shallows. Pretty soon it would dive to crushing depths, where guests could view underwater volcanoes, the lost city of Atlantis, mermaids, and so much more. At the top of the image is the Fantasyland Autopia.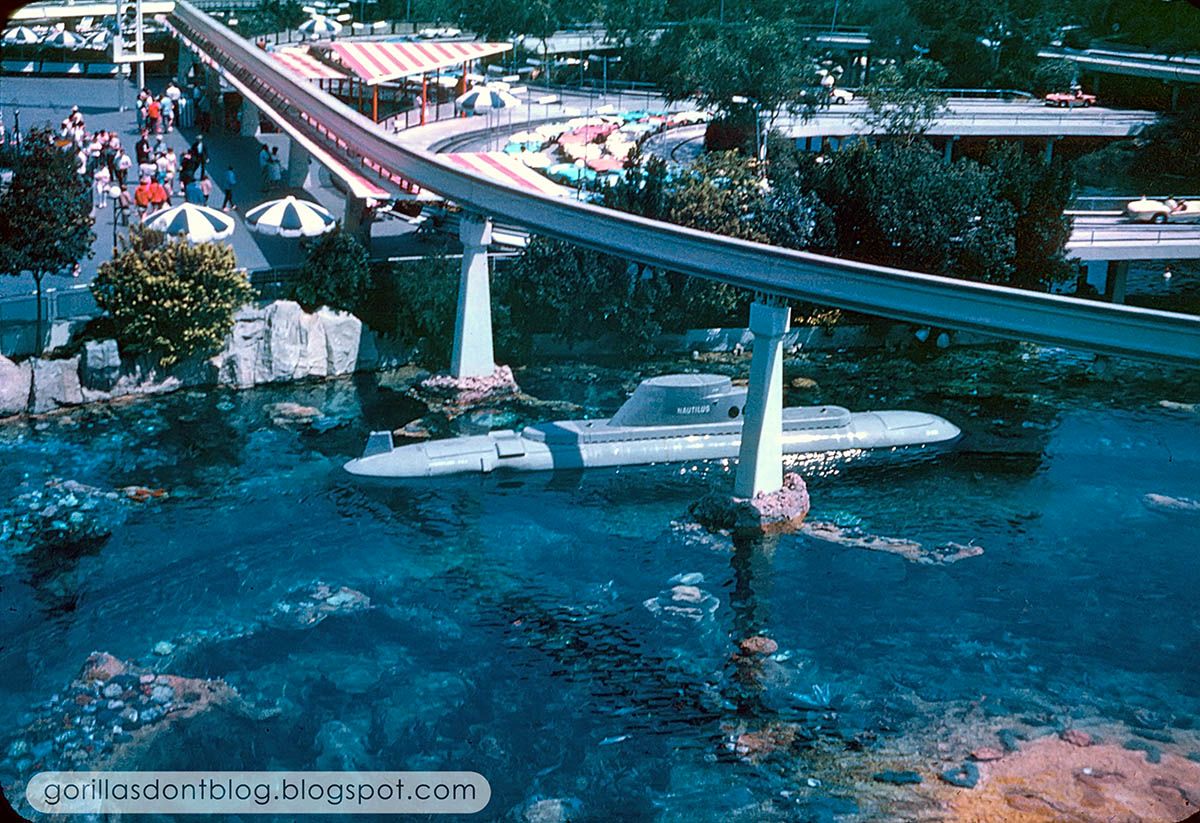 Mermaids! I think the altitude must be getting to me. I'm always happy to see mermaids, even if they are a figment of my imagination.